Ford EcoSport Unveiled In Europe, Differs From Indian EcoSport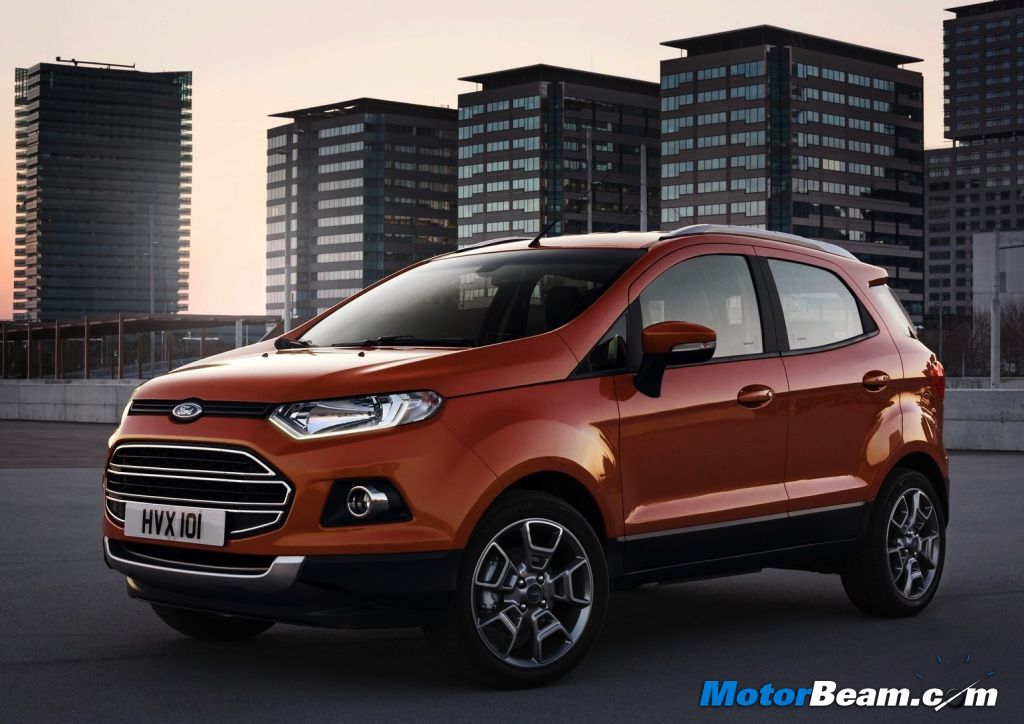 Ford has unveiled the European version of the EcoSport in Barcelona at the 2013 Mobile World Congress. While the full-fledged unveiling will happen at the 2013 Geneva Motor Show next month, there was reason why Ford first introduced their crossover to the European continent at the MWC. The American carmaker cites that it is the age of connected car and emphasized on the importance of advanced vehicle technology. The Ford EcoSport will be equipped with a lot of tech-goodies like the Ford SYNC in-car voice-connectivity system, SYNC Emergency Assistance and also relevant to today's times, SYNC Applink, a technology that enables the driver to voice control smartphone apps connected to the dashboard.
The importance to connectivity on the go prompted Ford to pamper the EcoSport with so much technology. With the SYNC Applink, the best capabilities of related applications can be utilized by owners on the move. The Emergency Assistance system would connect to the nearest emercency centres in the due course of one and would also send your location by using GPS or the mobile network of the linked smartphone. These features will be offered on the Indian EcoSport as well.
[youtube:http://www.youtube.com/watch?v=IPmMWOEXZz8 540 375]
The European Ford EcoSport will be driven by the much applauded 1.0-litre, 125 BHP EcoBoost petrol engine, and another 1.5-litre, 110 BHP petrol engine. On the diesel front, powering the compact crossover will be a 1.5-litre, 90 BHP engine. The engine options seem similar to what India is expected to get too. However, India, an important Asian market, would see a slightly shortened sub 4-metre Ecosport to gain the excise tax benefits for sub 4-metre category. The EcoSport engines also qualify for the least taxation in India.
The European EcoSport is quite similar to the one we will be getting in India. However we won't be getting the 1.5-litre petrol engine. The alloy wheels on the European EcoSport are different too and somehow we like them more than the ones we have seen on Ford India's website. The European EcoSport also gets an all black dashboard, while the Indian version will get silver finished AC vents. Overall, we hope Ford gives Indian buyers a preference to choose an all black interior. Ford will launch the EcoSport by April, with deliveries starting by May. The EcoSport is expected to be priced at Rs. 6 lakhs for the base variant.