Faisal & His Pulsar 220 DTS-Fi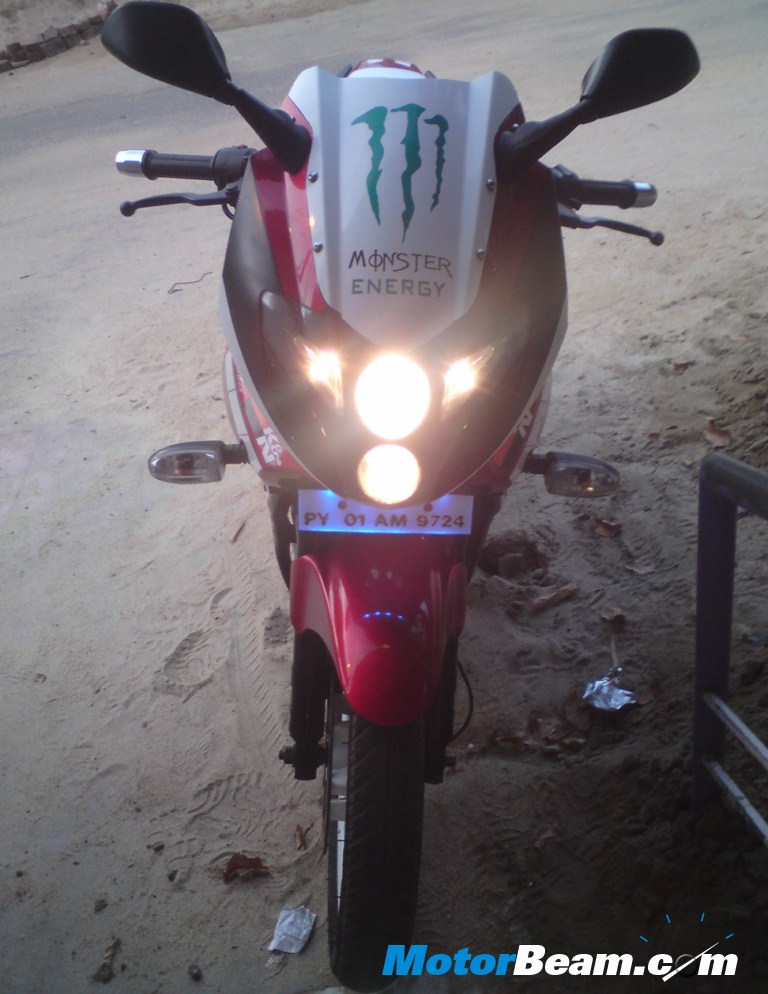 Tell us about yourself. Who you are? What you do?
I am Faisal from Pondicherry. Currently I am doing my BTech (final year).
Which car/bike do you currently own?
Currently I own Pulsar 220 DTS-Fi and Toyota Innova.
When did you buy your car/bike?
I bought my bike when I was doing 10th standard (Note from editor – But the Pulsar 220 came out in 2007 and you must be in 1st year).
What made you buy this particular car/bike?
Because of non-comparable speed and sexy looks.
How many kms have you done? How many do you do everyday?
Till now 25000 kms.
What do you love the most about your car/bike?
I love my bike because when I race with others, it just smashes out the others, cant catch my bike smoke too.
What you don't like about your car/bike?
Nothing
Will you trade your car/bike for any other vehicle? If yes, which one?
Hmmm I will go for Yamaha R1.
What is the longest you drove/rode your car/bike and where?
Just 400 kms, Karaikal to Chennai.
What is the fastest speed you have achieved on your car/bike?
At the normal throttle, I reach 128kmph.
What mileage does your vehicle give you?
I dont know because I didn't check that, may be 35 kmpl.
What modifications have you done to your vehicle and what do you plan to do in the future?
Yup, this is the most important question. K&N filter and full fairing.
Which is your dream car/bike?
Dream bike is nothing but Suzuki Hayabusa.
Which car/bike sold in India is your current favourite?
Kawasaki Ninja.
Any advice for Motorbeam readers?
It is a good site for bike/car enthusiast. Its more useful to know the current trend in this automobiles world.