Top-selling 2-wheelers In February 2022
| Rank | OEM | Model | Feb '22 Sales | Feb '21 Sales | YoY Growth |
| --- | --- | --- | --- | --- | --- |
| 1 | Hero | Splendor+ | 1,76,988 | 2,13,146 | -17% |
| 2 | Honda | Activa | 1,45,317 | 2,09,389 | -31% |
| 3 | Honda | Shine | 81,700 | 1,15,970 | -30% |
| 4 | Hero | HF Deluxe | 75,927 | 1,26,309 | -40% |
| 5 | TVS | Jupiter | 47,092 | 52,189 | -10% |
| 6 | Suzuki | Access 125 | 37,512 | 48,496 | -23% |
| 7 | TVS | XL100 | 35,848 | 51,445 | -30% |
| 8 | Royal Enfield | Classic 350 | 30,082 | 36,025 | -16% |
| 9 | Bajaj | Pulsar 125 | 30,006 | 39,323 | -24% |
| 10 | Bajaj | Platina | 29,124 | 46,264 | -37% |
| 11 | Hero | Glamour | 27,406 | 27,375 | – |
| 12 | TVS | NTorq | 23,061 | 24,555 | -6% |
| 13 | Bajaj | Pulsar 150 | 17,804 | 25,550 | -30% |
| 14 | Hero | Super Splendor | 16,743 | 34,276 | -51% |
| 15 | TVS | Apache series | 16,406 | 31,735 | -48% |
| 16 | Honda | Dio | 15,487 | 28,171 | -45% |
| 17 | Honda | Dream | 15,476 | 10,736 | 44% |
| 18 | TVS | Raider | 14,744 | – | – |
| 19 | Hero | Pleasure+ | 14,207 | 23,106 | -39% |
| 20 | Yamaha | Fz | 13,395 | 17,798 | -25% |
| 21 | Honda | Unicorn | 12,812 | 22,281 | -42% |
| 22 | Suzuki | Avenis | 10,382 | – | – |
| 23 | TVS | Radeon | 9810 | 8431 | 16% |
| 24 | Suzuki | Burgman Street 125 | 8636 | 8533 | 1% |
| 25 | Yamaha | RayZR 125 | 8355 | 13,812 | -40% |
The industry should soon see sales revive
In February 2022, 2-wheeler sales remained rather low when compared to the year-ago period
Well, the above chart gives a clear picture of how 2-wheeler sales was in February 2022, which, in a word, was dismal as 19 of the top 25 vehicles registered year-on-year (YoY) sales degrowth.
It was the Hero Splendor that occupied the top spot with just shy of 1.77 lakh unit sales, while the Honda Activa continued to trail it with sales of 1.45 lakh units last month.
The Honda Shine occupied the third spot in the top 25, 2-wheeler sales chart by finding 81,700 new homes in February and the Hero HF Deluxe (75,927 units) was not far off.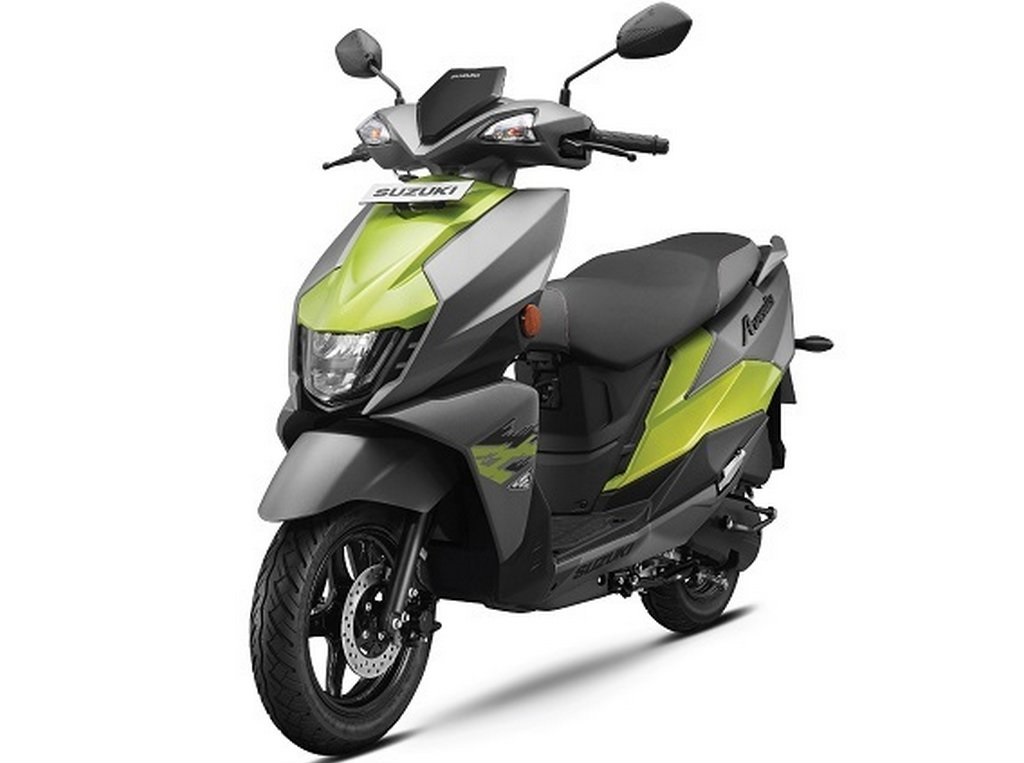 One new unit of fifth-placed TVS Jupiter was ridden home by as many as 47,092 new buyers and during the same time, Suzuki retailed 37,512 units of the Access 125.
TVS' XL 100 continues to impress by regularly featuring in the top 10 and this past month, the moped found 35,848 takers. The Royal Enfield Classic 350 which came eighth remains the model to beat in the retro-style entry-level cruiser segment.
While the Enfield retailed 30,082 units of the new generation Classic 350, Bajaj's Pulsar 125 came eerily close with 30,006 units and the Platina, also from Bajaj, was not far off, with 29,124 unit sales, either.
Sadly, no vehicle occupying the top 10 spots in the February 2022 2-wheeler sales chart registered sales growth, indicating the current state of affairs in the Indian automotive market.