FIAT 500 To Get 5 & 7-Seater Versions [Updated]
[singlepic id=4457 w=540 h=375 float=center]
FIAT plans to do with the 500 what BMW has done with the MINI. The Italian automaker has confirmed its plans to launch more variants of the 500, including a 5-seater and 7-seater version. The longer vehicle will be known as the 500L, with the L signifying large. The FIAT 500L will have 5-doors, a high roof and will debut at the upcoming Geneva Motor Show in March. The front will be unchanged and will resemble the 3-door 500. It will be based on a widened version of the FIAT's small vehicle architecture, which is used on the Grande Punto. Measure a length of 4150mm, the 500L is 60mm longer than the regular 500.
Read the Fiat 500 Test Drive Review
There will be two versions of the 500L, a 5-seater standard version which will be the first to debut, with the 7-seater debuting by May, 2012. The 7-seater version of the FIAT 500 will be 10mm longer than the 5-seater version and fill the void when the Idea will leave. FIAT will commence sales of the 500L in Europe in July and will offer both the versions in the continent. US will only get the 5-seater model, with sales beginning in early-2013. FIAT does not see a market for a small 7-seater vehicle in the States.
[singlepic id=4491 w=540 h=375 float=center]
The FIAT 500L will be powered by both petrol and diesel engines. The 900cc, 2-cylinder, turbo, TwinAir producing 85 hp, 1.4-liter petrol producing 77 / 105 hp and the 1.3-liter Multijet diesel producing 75 / 95 hp. The FIAT 500L will compete with the Mini Countryman and Ford B-Max in Europe and will be produced at the Italian automakers Serbia facility, which is 2/3rd owned by FIAT and the rest by the Serbian government. An investment of Euro 700 million is being undertaken in the plant to produce these models. FIAT has sold a 500L model in the 1960s, where the L stood for Lusso (Italian for luxury).
[singlepic id=4461 w=540 h=375 float=center]
[singlepic id=4473 w=540 h=375 float=center]
[singlepic id=4477 w=540 h=375 float=center]
[singlepic id=4453 w=540 h=375 float=center]
Update – The Fiat 500L has been spotted undergoing tests already by an Italian blog Alvonate. Here are the spy pictures. They even have created a rendering based on the spy pics, how does it look to you?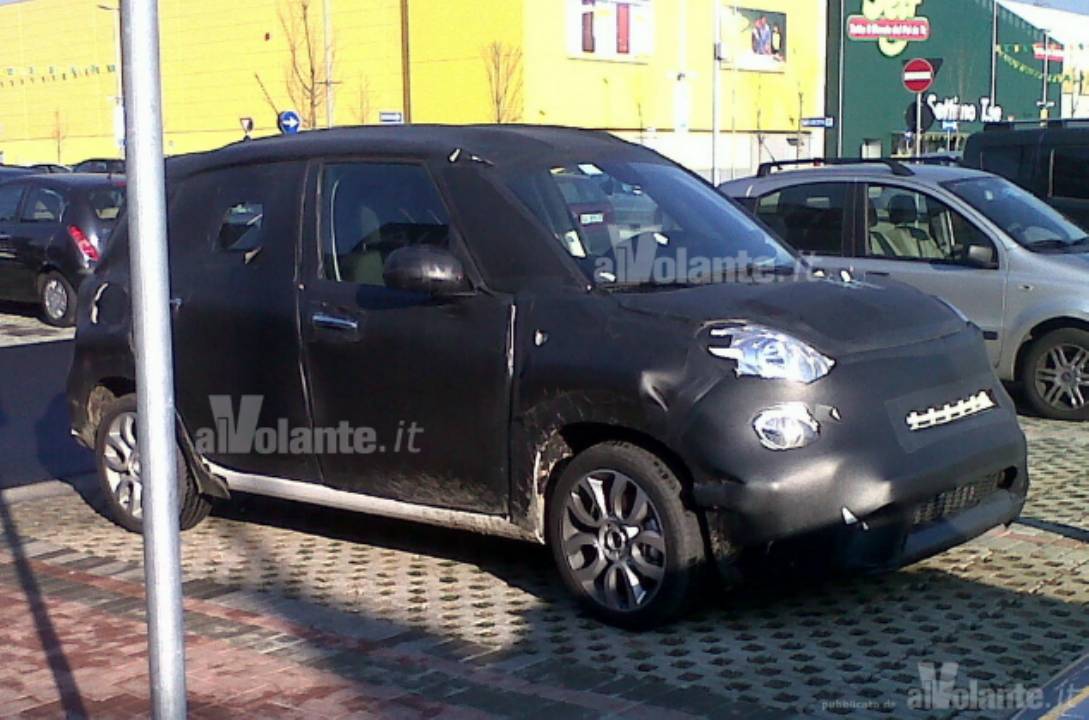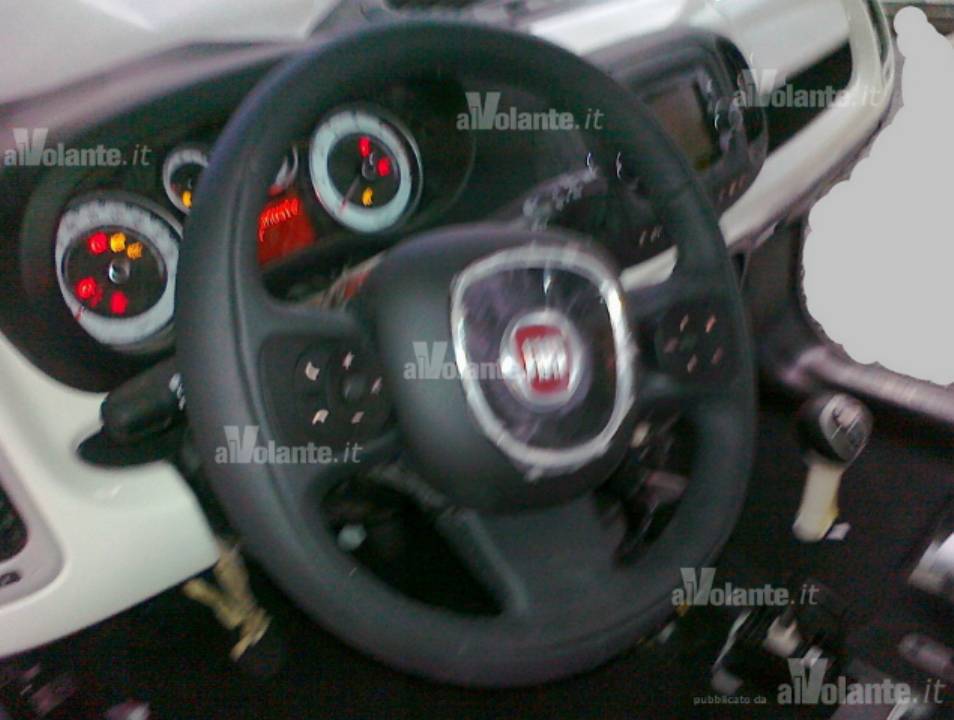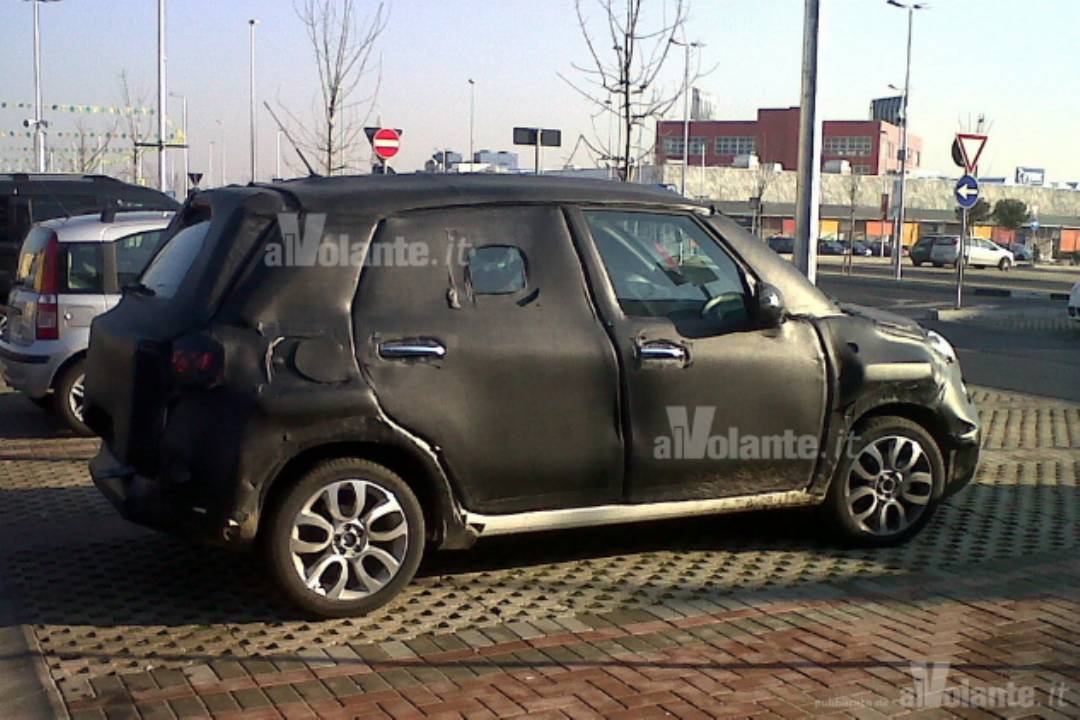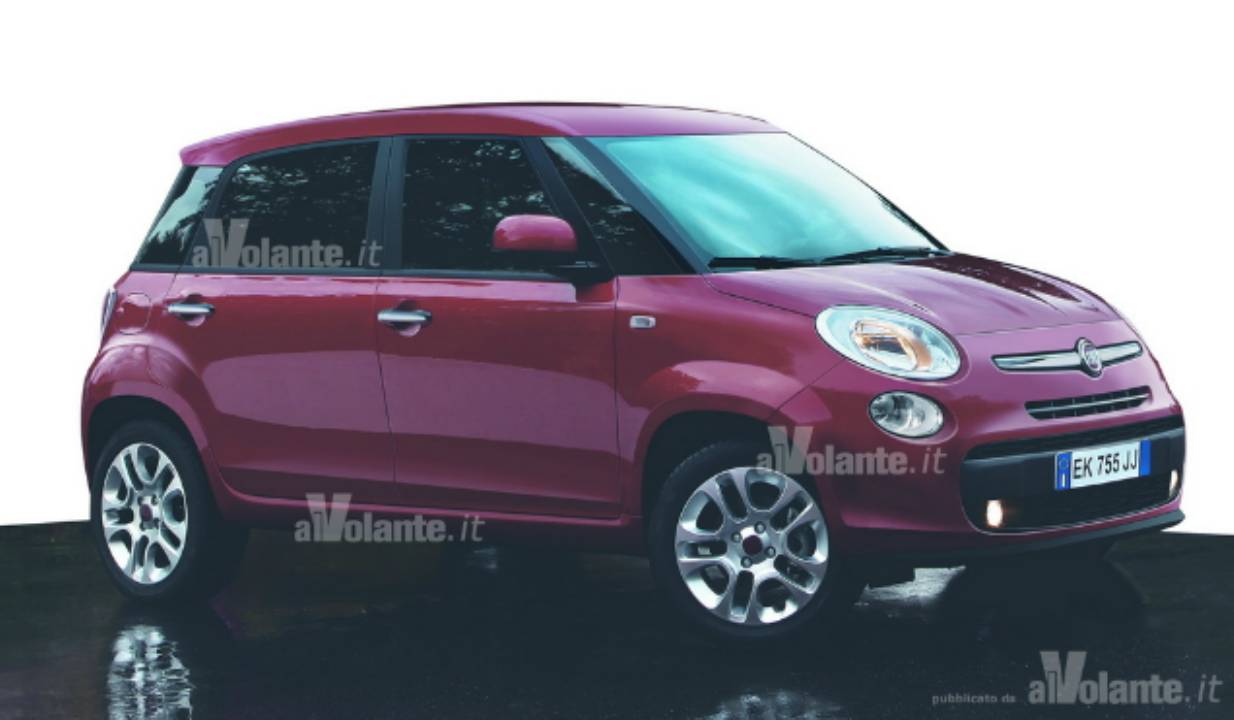 Source – AutoNews and Alvolante