Fiat 500X Is A Compact SUV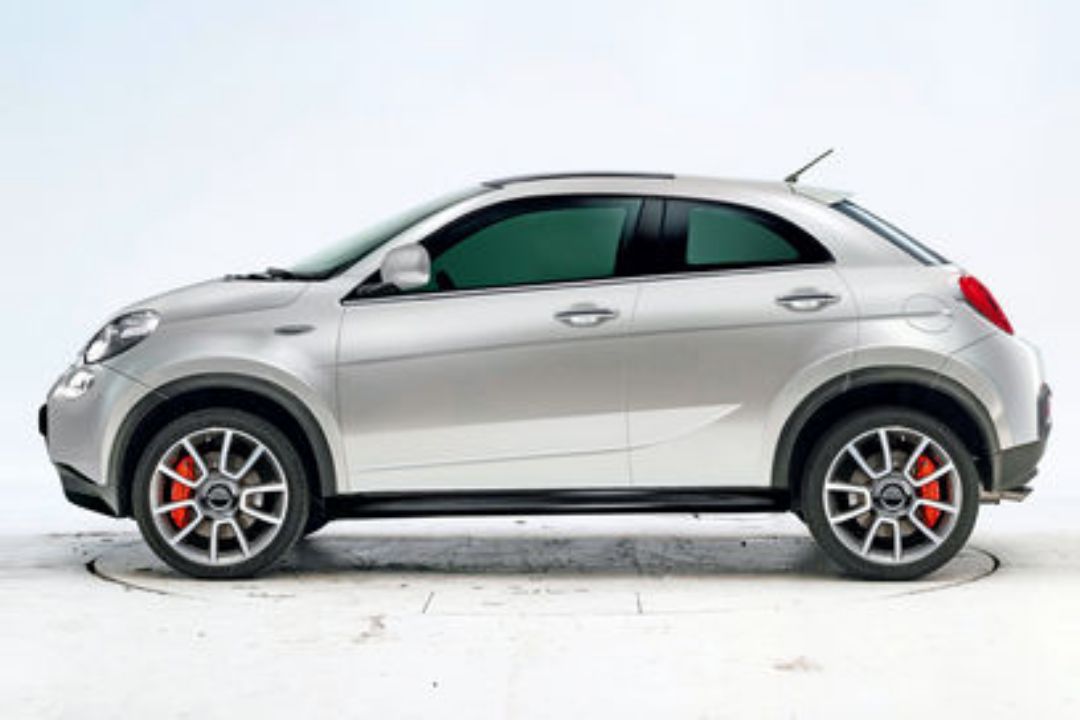 Fiat is readying the 500X for launch sometime later this year. The 500X is a compact SUV based on the 500 platform. It is part of Fiat's expansion of the 500 range to more vehicles. Recently Fiat revealed the 500L, which is an MPV based on the 500. The Fiat 500X is a compact SUV, which will rival the Ford EcoSport and Renault Duster. It looks smashing and if priced right, could do very well. The Fiat 500X is based on the same chassis (which is based on the latest generation Panda. The compact crossover will use a front-wheel drive layout, while Fiat will offer a 4-wheel drive version of the 500X sometime later. Fiat currently sells the Panda in 4×4 guise as well.
Other details about the Fiat 500X are still under wraps and one can't really say what will be the features on this car. However, knowing Fiat, one can expect them to plonk the 1.3-litre Multijet diesel and 900cc MultiAir perol engines. The illustration is somewhat accurate but we doubt the 500X will feature such a sharp coupe-like roof at the rear. Such kind of roof will leave the rear headroom too less for adults. Fiat will offer the best set of equipments on the 500X, something which it already does on the 500 line-up. Prices are expected to start at £14,000 (which translates to Rs. 12.1 lakhs at today's exchange rates).
Just recently Fiat India's head of operations, Mr. Enrico Atanasio said that the company will concentrate on the B and C-segment. He further states that Fiat will bring in products in more segments and the SUV segment is one of them. Could Fiat bring in the 500X to India in 2014? This could work very well for them, if they localize the crossover aggressively and price it around Rs. 10 lakhs. The company should also considering bringing in the Panda to India once it establishes its independent dealership network.
Source – AutoExpress