KTM Service Center Review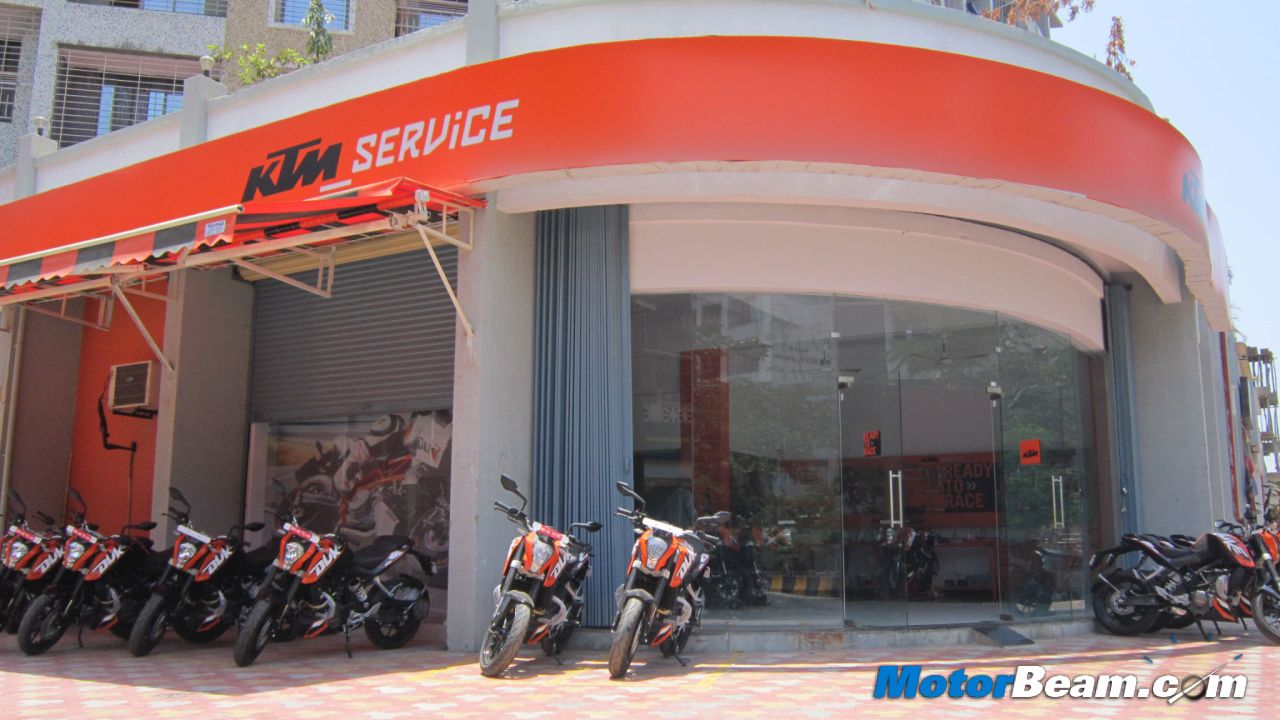 KTM launched the new Duke 200 in India a few months ago and it has become an absolute rage in a very short span of time, every enthusiast wants it, and on-lookers drool at it. But is that enough for the success of a new brand in India? KTM with Bajaj Auto are making strong efforts that the after sales experience for Duke owners is as joyful as the product itself.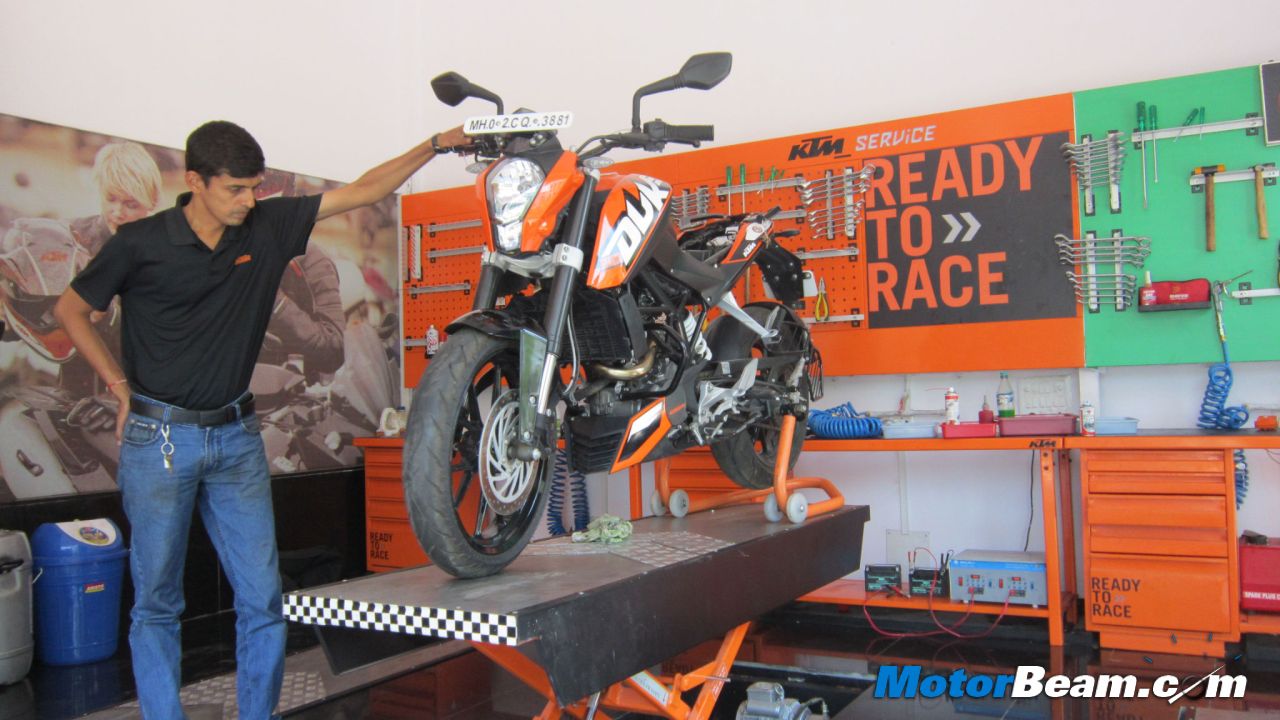 KTM is on a rage and is opening dedicated service stations (with the help of Bajaj of course) around India. One which was recently 'Ready to Service' is in Nerul, Navi Mumbai. This new KTM service center can be easily reached by using Palm beach road and since it was nearby we decided to check it and see what's what. For starters, Kawasaki bikes will be also serviced at KTM service centers, same rule that is applied with showroom as well. Don't worry though even the equipment for each brand is different for example the race stands are in two colors green and orange!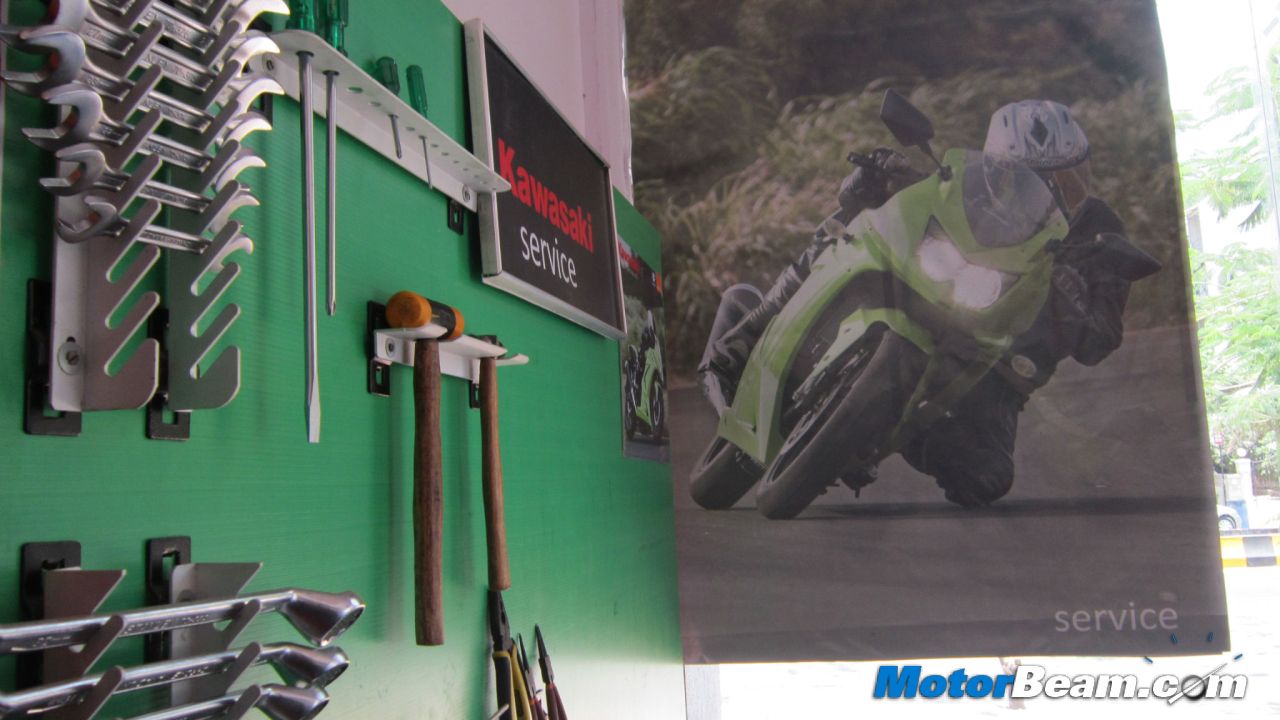 It's not that big as Bajaj service centers are, but I am told it's enough to handle the current situation with ease. One service bay has 4-5 technicians where three bikes can be serviced at the same time. Highly skilled and experienced Bajaj ex-employees (now KTM) supervise and service the Duke 200. Loads of equipment is present to aid the technicians. The entire service center is very well designed, for example the tables and drawers and the lifters have KTM Ready to Race logo's embossed on them! It's well ventilated, airy, and clean. There's nothing being hidden from you, unlike other service centers, where the customer waiting area is far away from the service bay. You can see your Duke 200 get serviced. There's a small customer lounge with an AC and TV for your comfort. Spare parts are available with ease, like spark plugs, air and oil filter,s etc are here in plenty. Body panels are not here but they will be made quickly available as per your order. Pressure wash is available as well. I was told that quick service is also done here, where if the customer decides to wait, his/her bike will be serviced and given in 2-3 hours, conditions apply though.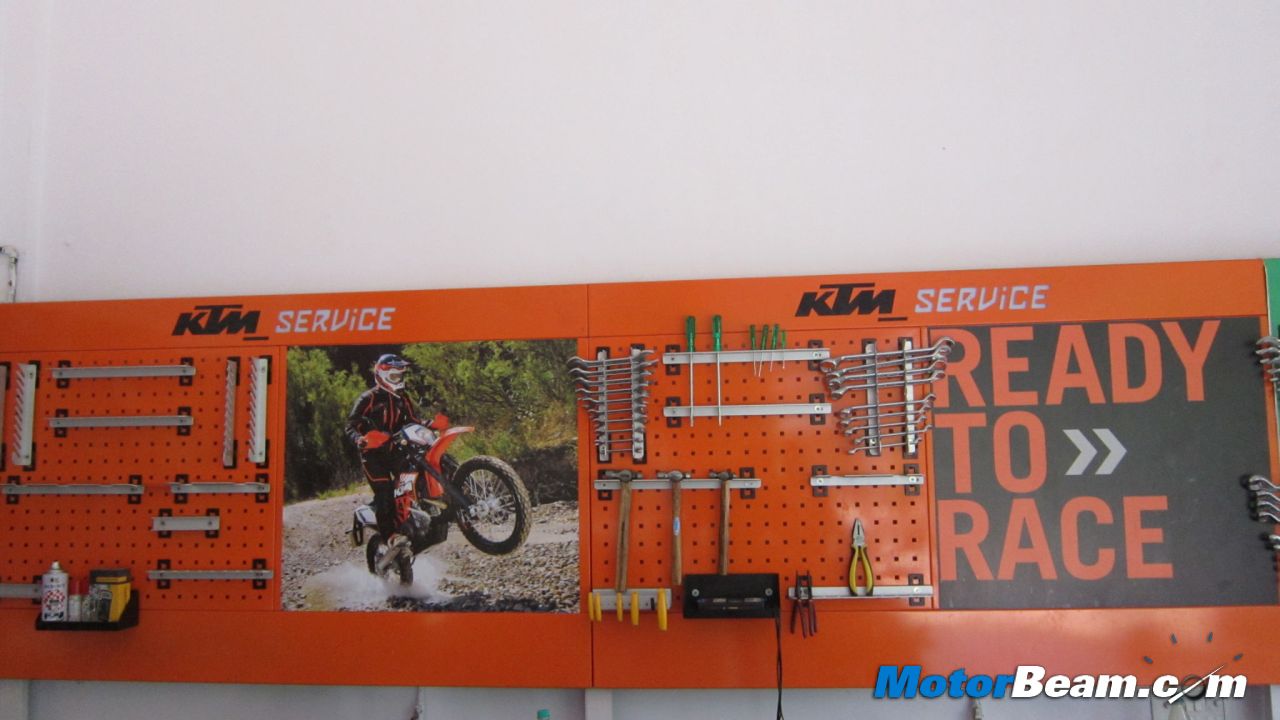 Overall a very well executed service center which promises the Duke's of hazard for a pleasant experience and will help munch the miles effortlessly (a happy bike is a fast bike). The KTM service center is open from 9:30 AM to 6:00 PM.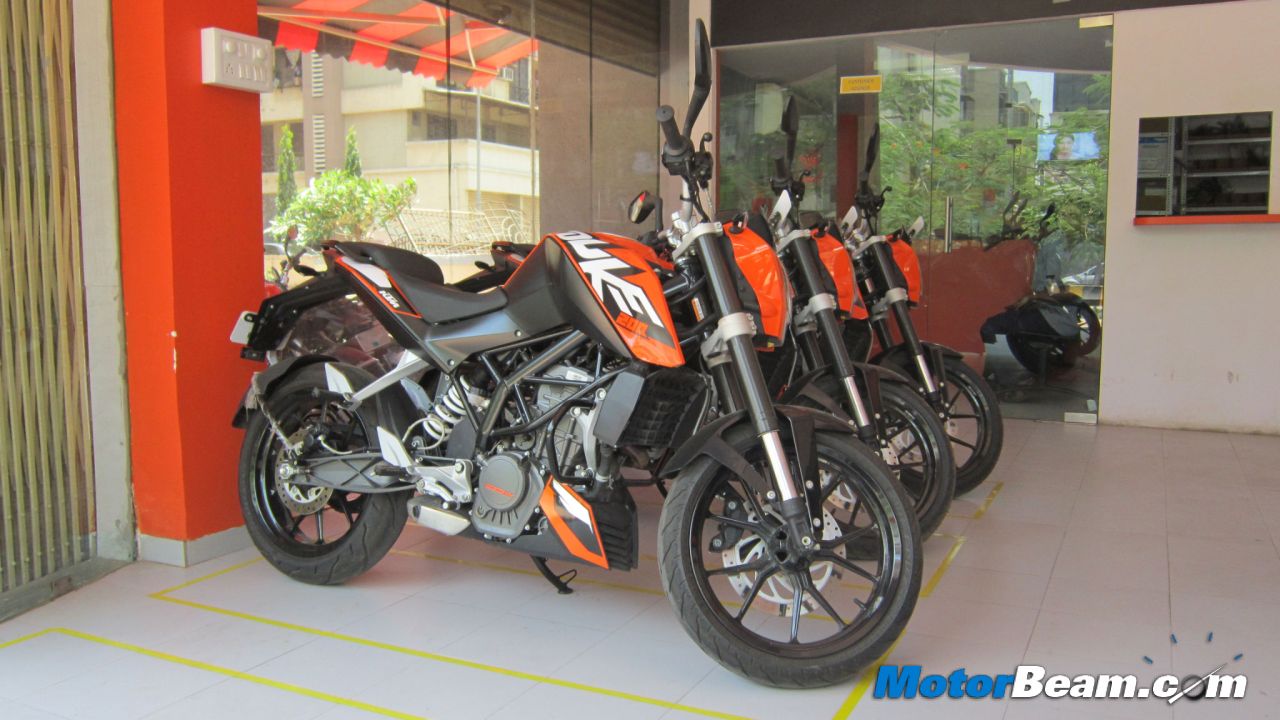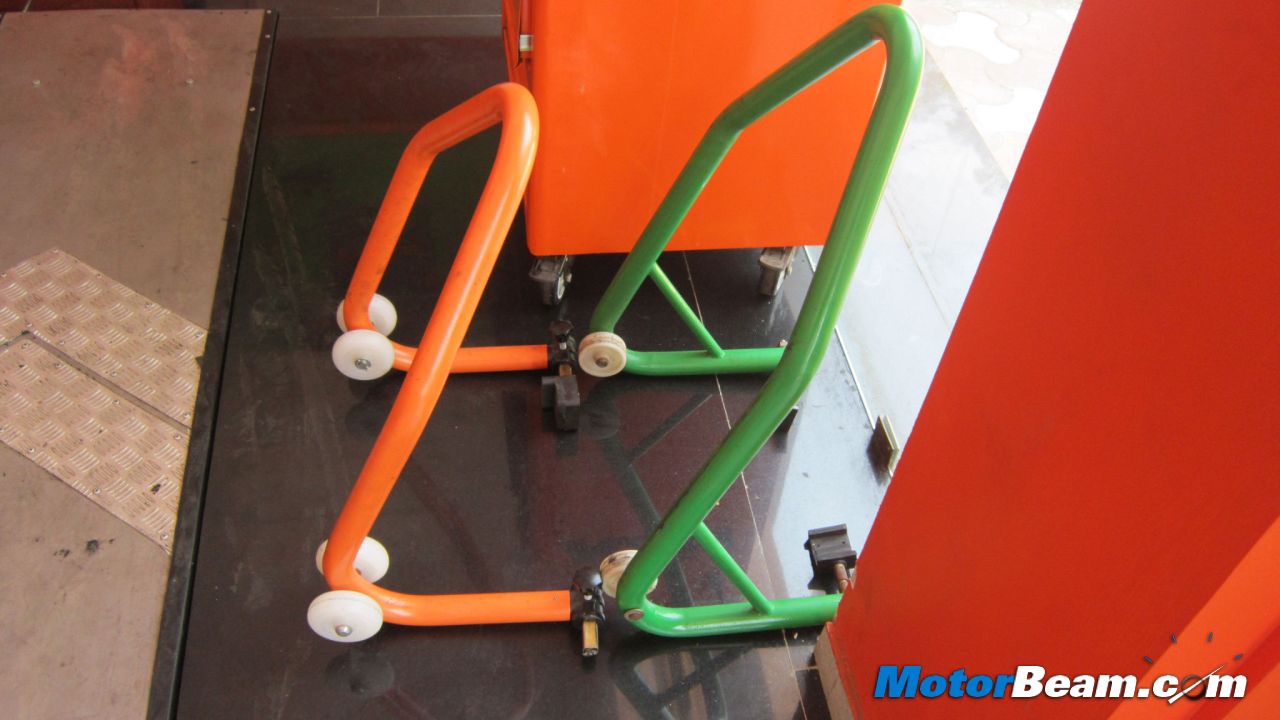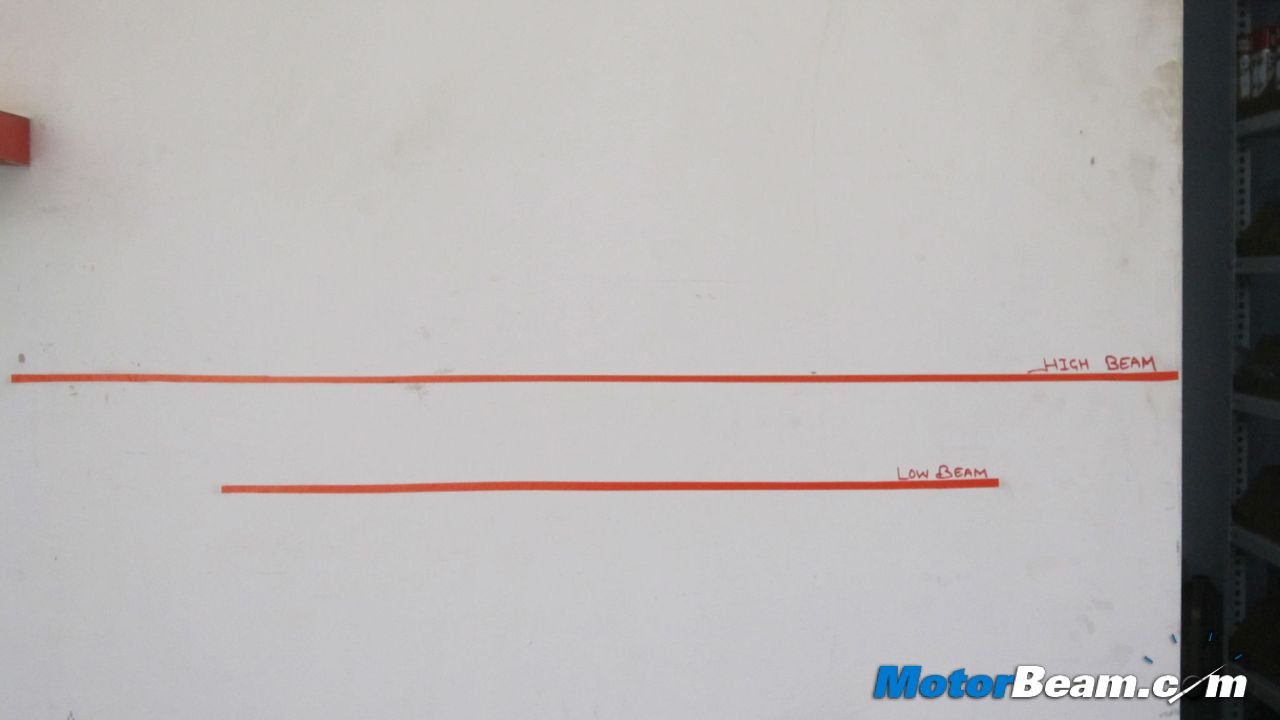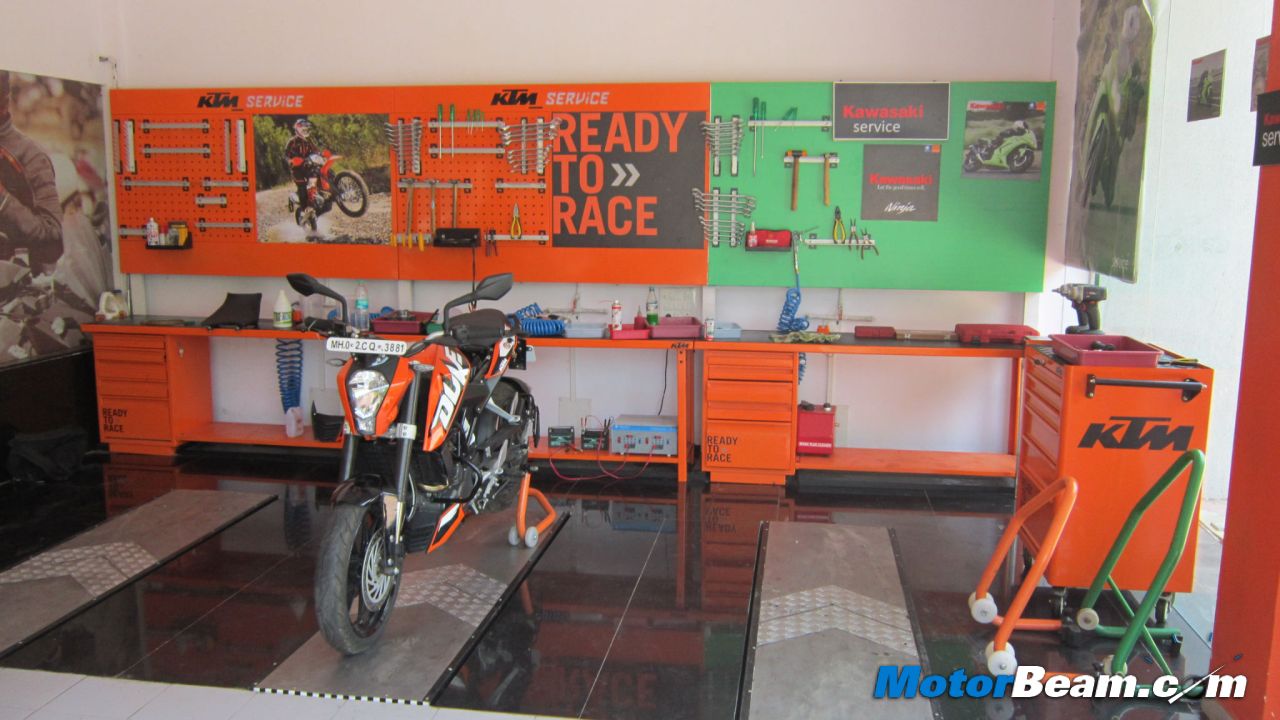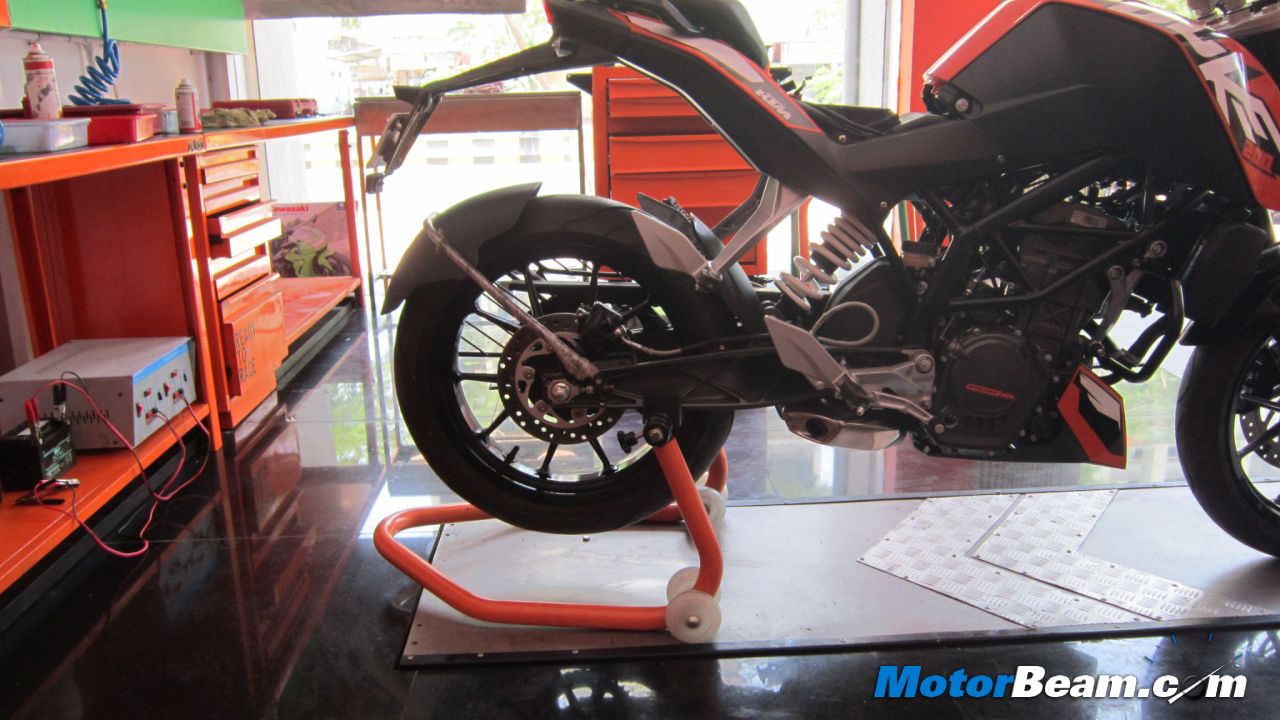 – Mohit Soni