Fiat 500XL Caught Without Any Camouflage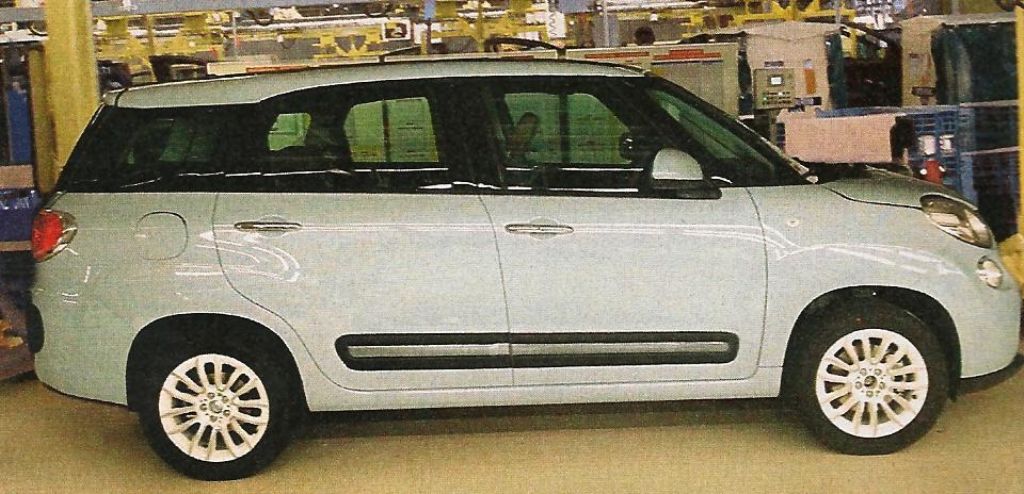 The Fiat 500XL is no secret, as patent drawings had leaked last year. This 7-seater MPV from Fiat is set to hit showrooms quite soon but an India entry is unlikely before 2015. Fiat is trying to do to the 500, what BMW has done to the MINI. That is extract every bit of juice from the brand by launching a range of body styles. The Fiat 500L was launched last year and along with the 500XL, the 500X too is due for a launch soon. The 500X is a compact SUV based on the 500. The 500XL is the MPV version, which is 200 mm longer than the standard 500L. The Fiat 500L is a 5-seater.
Styling wise, the Fiat 500XL doesn't look attractive, a rare parameter for a Fiat vehicle. However in terms of practicality, the 500XL should score highly. The 7-seater MPV will have loads of space on the inside, along with quite a lot of storage bins. Even the boot will be much bigger than the standard 500, which has created a cult following around its retro theme. Sadly the 500XL doesn't live up to the standard 500 mini car's cute styling. Fiat will start production at their Serbia plant next month and deliveries will commence in August.
The Fiat 500XL will benefit from the same set of powerplants that already do duty on the 500L. A 900cc, TwinAir petrol engine will pump out 105 BHP or a 1.4-litre, 4-cylinder petrol engine will offer 95 HP. The highly popular 1.3-litre Multijet diesel engine will be on offer in two set of tunes – 85 HP and 105 HP. All these engines will be mated to manual tranmissions. Fiat can position the 500XL against the Maruti Suzuki Ertiga in the Indian market, pricing it around Rs. 7-9 lakhs.
Spy Picture Source – Cochespias