Fiat Unveils 500L 5-Door Hatchback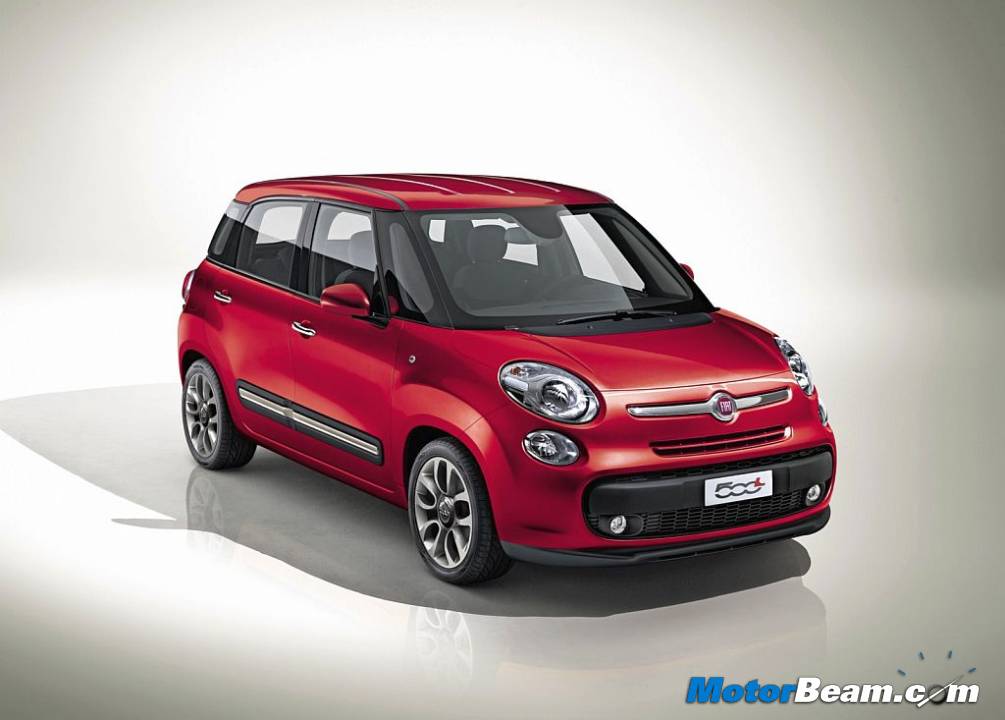 Just a few days ago news of Fiat expanding the 500 range to offer 5 and 7-seat versions tricked in. Now the Italian automaker has gone ahead and released images of the Fiat 500L, which is scheduled for its world preview at the 2012 Geneva Motor Show. The Fiat 500L is the large version of the 500 and is the 4th model in the 500 range. The other 3 models are the standard 500, Abarth 500 and the 500 Cabrio. Fiat claims the space to be MPV passenger space level and that the 500L will give owners a feel of a small SUV on the road.
The Fiat 500L features a 5-seater configuration and is 414 cm long, 178 cm wide and 166 cm tall. The design is cab forward just like the 600 Multipla. Production will take place at Serbia and power will come in from 1.4-litre TwinAir and a 1.3-litre MultiJet II engines. We love the Fiat 500 and are wondering why Fiat wants to play with the iconic brand. The cuteness of the standard Fiat 500 has diss appeared and the car does not look that impressive as the original. Fiat is trying to replicate BMW's MINI but all MINI vehicles have a similar front!