Fiat Car Prices Reduced By Upto Rs. 77,121/-
Fiat has reduced prices of the Linea and Punto by up to Rs. 77,121/-.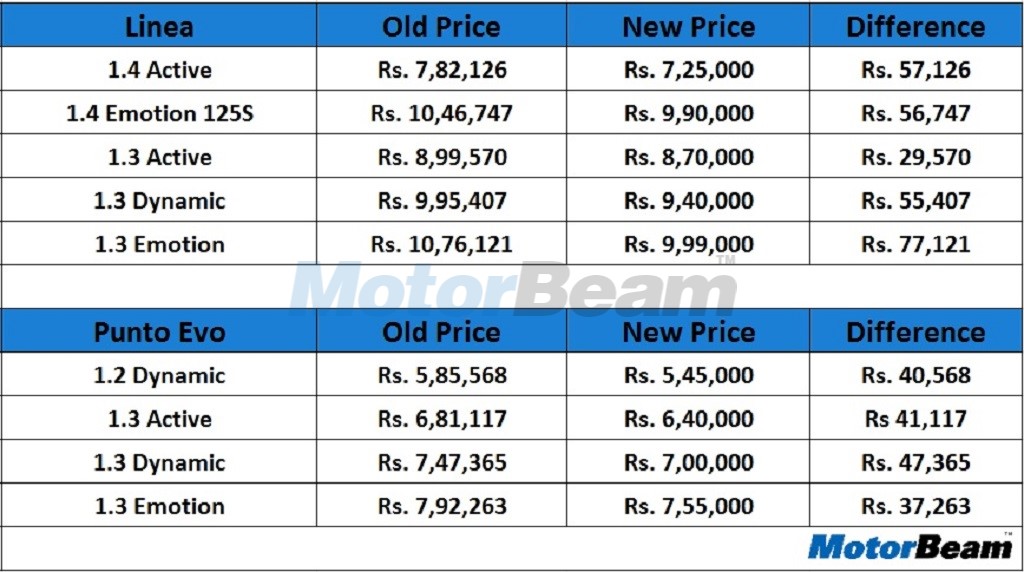 It seems that Fiat is the only manufacturer who has reduced prices of its vehicles at the beginning of the year. While most other companies have hiked car prices by around 3%, Fiat has reduced prices of the Punto Evo and Linea by approximately 7% and 7.3% respectively.
The Fiat Punto Evo is now priced from Rs. 5.45-7.55 lakhs while the Linea is priced from Rs. 7.25-9.99 lakhs (ex-showroom, Delhi). Fiat hasn't included the Abarth Punto in this price revision. The company has also stated that they had revised the prices of the Avventura in 2016 itself.
Fiat Car Prices
– Prices of the Linea have been cut by up to Rs. 77,121/-
– Punto Evo's prices have been reduced by up to Rs. 47,365/-
– The Avventura's prices were revised in 2016