Fiat Showcases Linea Facelift At Auto Expo, Sales Start In March [Live]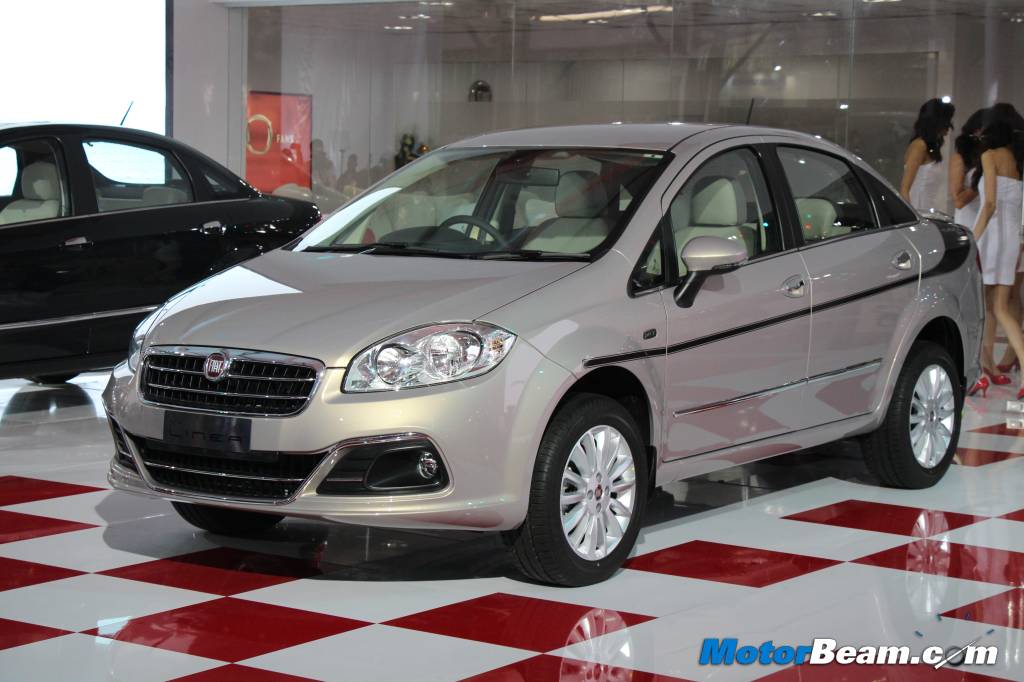 Even though the Fiat Linea is a very good car overall, it failed to perform like its competitors because of poor fit and finish, lack of confidence in Fiat's after-sales service and the doubts regarding cost of maintenance. Then Fiat re-positioned the Linea as the Linea Classic and offered it at a lower price tag. Now, Fiat has launched the new Linea at the 2014 Auto Expo with sales starting next month.
The design of the new Linea looks much more mature than the outgoing one. The front looks neutral and it won't offend anyone. The bumpers, grille, fog lamp housing everything is re-designed. The side profile remains largely unchanged though. The main change that you can see is in the interiors of the new Linea. The dashboard is completely now and it looks much more better now. The steering wheel is still the same but the dual-tone gives the interiors a very premium feel.
Fiat has also added goodies like audio system with Bluetooth, rain-sensing wipers, cruise control and parking sensors. The new Linea will be powered by the existing petrol engines but the main change here is in the diesel powerplant. Fiat had earlier said it would plonk the 1.6-litre oil-burner under the new Linea's hood but hasn't confirmed anything yet. We feel Fiat has done a great thing by launching the new Linea. It is very much an enthusiasts car and this update was need to keep it up to pace with the new offerings in the market.