Fiat Reveals Plans To Launch Abarth 500 At 2014 Auto Expo [Live]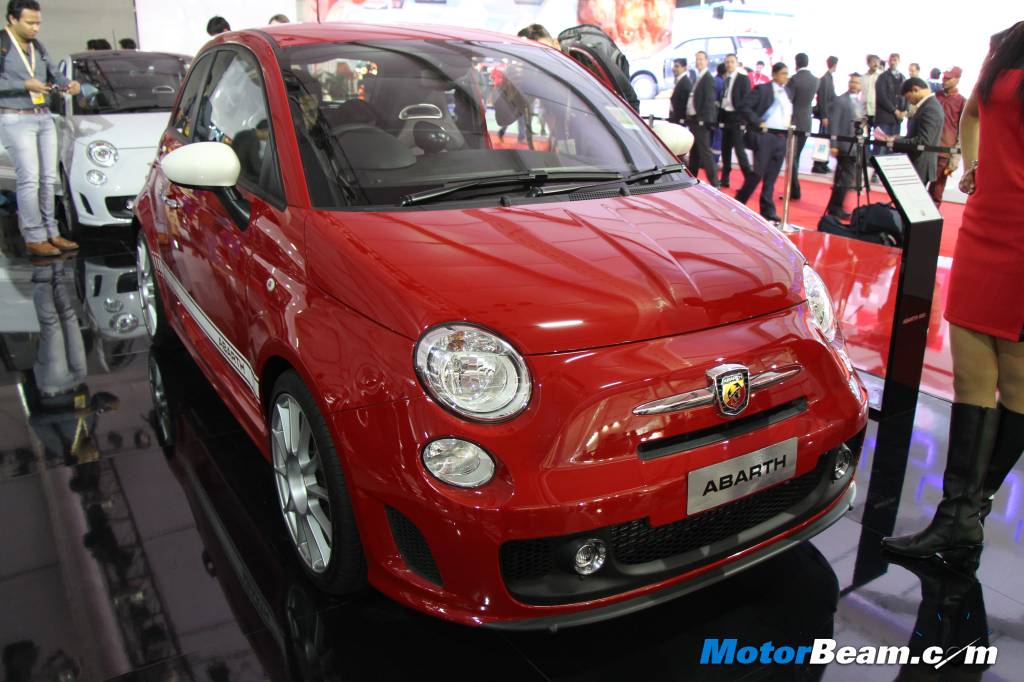 Fiat has five versions of its iconic little vehicle – 500, 500C, 500L, 500L MPW and 500 X. However, there is one version of the 500 which all of enthusiasts want. That is none other than the Abarth 500. Yes! Fiat has finally heard us and announced the launch of the Abarth brand officially in India. This has been a long time coming indeed as this isn't the first time Fiat has made it vocal about bringing Abarth to India. While the 500 was sold by Fiat in the country long back, priced at Rs. 17 lakhs, the vehicle failed to find many takers.
Abarth is known for making high-performance Italian cars that can set your pulse racing. Some of the notable features of the Abarth 500 are gas discharge headlights, sunroof, cross-drilled brake disc, sports seats, lowered suspension, 17-inch alloy wheels, 7 airbags, turbo boost gauge, twin exhaust outlets, ABS with EBD and HBA (Hydraulic Brake Assistance), parking sensors, audio system and much more. The company showcased the regular 500 at the 2012 Auto Expo.
Powering the Abarth 500 is a 1.4-litre MultiAir turbocharged petrol engine which churns out 160 BHP of power and 230 Nm of torque. Fiat has also installed a high-flow air filter and the PCM (Powertrain Control Module) is tuned to extract the maximum power from the engine in Sport mode. The Abarth 500 also features TTC (Torque Transfer Control). This vehicle might look small but is a pint-sized rocket which can shame most cars in India with its high performance and stunning dynamics. Expect the Abarth 500 to be priced at around Rs. 20 lakhs.