Fiat Linea 125 S Launched; All Punto Diesel Variants Produce 90 HP
Fiat India has now reshuffled its portfolio and introduced new variants and engines of the Punto hatchback and the Linea sedan. New features include a 5-inch multi-functional touch-screen infotainment system with navigation.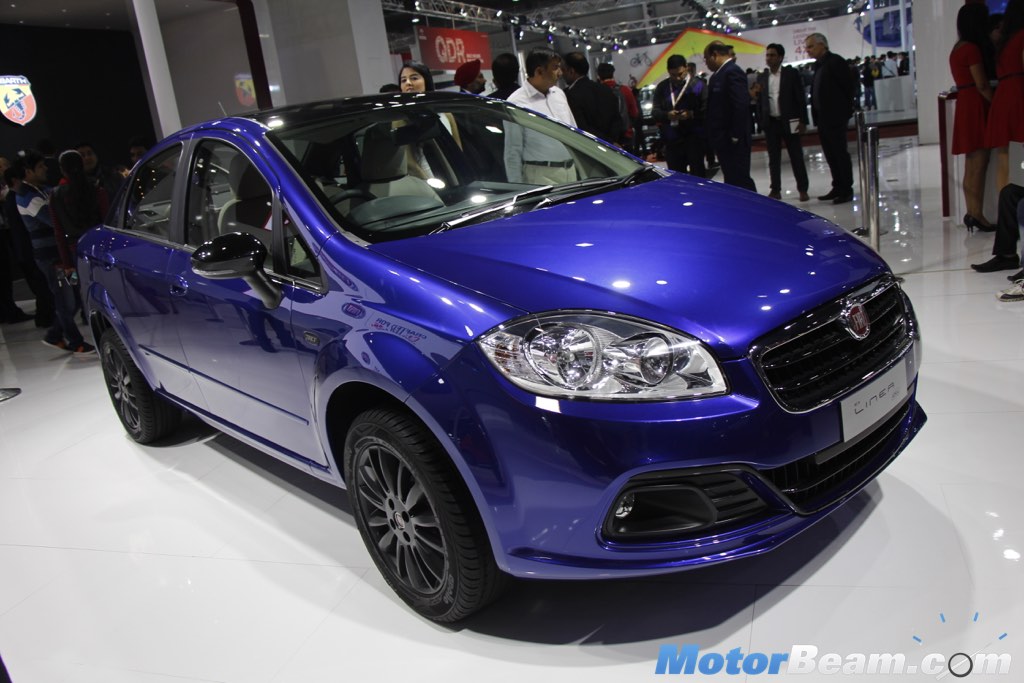 Let's get one thing out of the way – I am going to use a lot of words like 'soul', 'character' and 'feel' in this article as the title includes cars from Italy. And stone me to death if I fail to say these stereotypical words, which have been used to describe every Italian car since the dawn of the century, as the cars in question are really the quintessential Italian set of wheels with great handling and superb engines, along with typical Italian quirky ergonomics and reliability. Fortunately, the bosses at Fiat India also share my sentiments and actually care to add to the vehicles the stuff that true enthusiasts really want, i.e moe powaaahh…..!!
Fiat Linea 125 S
The Fiat Linea is a C-segment sedan that technically should be the segment topper as the car is the longest sedan in its class and has the largest boot. But all of its soulful driving dynamics and steering setup brimming with emotional feelings is of no use in India as words like 'fuel efficiency' and 'service station' are more important here than 'horsepower' and 'handling'.
Nevertheless, Fiat India sticks to its motto of 'Crafted for Car Lovers' by launching a new variant of the sedan called the Linea 125 S, which as the name suggests, has a 1.4-litre, turbocharged four-cylinder engine which produces.. erm.. 123 BHP…. but you get the drift (editor's note: it's 125 PS), making the Fiat Linea the most powerful sedan in its class. Also, to spice things up, Fiat has also thrown in a 5-inch touch-screen infotainment system with navigation, ambient lighting, rear sun curtain and disc brakes on all four wheels. The price tag of the petrol Linea starts from Rs. 7.82 lakhs while the Linea 125 S is priced at Rs. 10.47 lakhs (ex-showroom, New Delhi).
Fiat Punto Evo & Avventura PowerTech
The hatchback sibling of the Linea sedan is also known for its timeless styling and handling characteristics, which ensure that you will be confident doing any speed, be it your friendly neighbourhood turnpike or the corkscrew at Laguna Seca. To strengthen the car's enthusiastically tuned driving pretensions, Fiat has decided to plonk the 93 PS, 1.3-litre Multijet diesel engine and the 5-inch touch screen infotainment system across all variants. Fiat calls them the PowerTech series, which starts at Rs. 6.81 lakhs for the Fiat Punto Evo and Rs. 7.87 lakh for the Avventura. Fiat now has a single diesel engine in India which is the 1.3-litre unit that is offered in only one tune.