Fiat Punto Abarth Does 0-100 km/hr In 8.8 Seconds, Specs Out
Specs of the Fiat Punto Abarth are out and the hatchback will be offered in two colours. It is also the most powerful hatchback in its segment, doing the 0-100 km/hr sprint in just 8.8 seconds.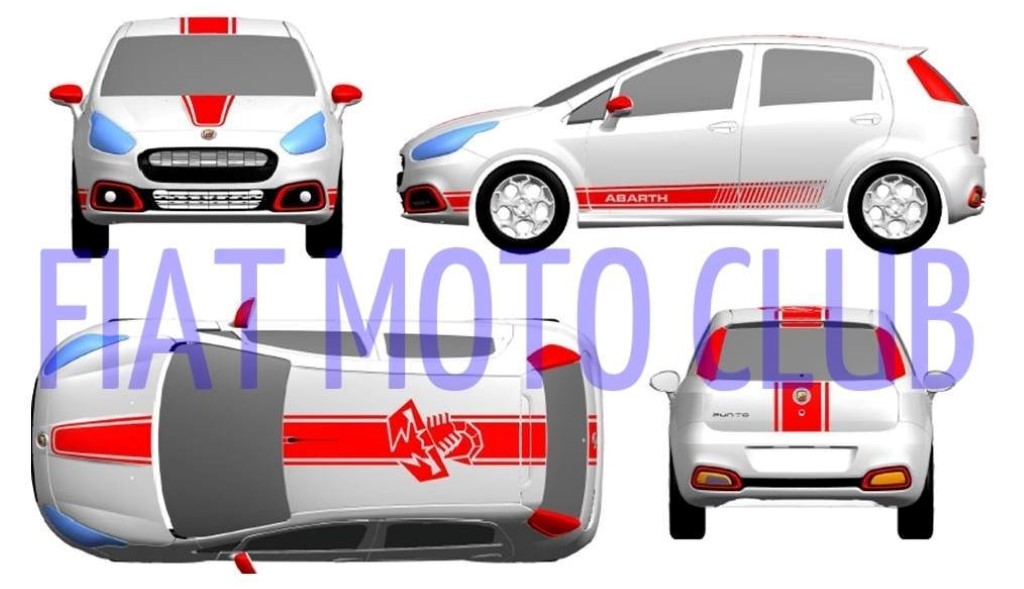 The Fiat Punto Abarth has been much-awaited in the Indian auto market and as the launch date inches closer, a lot of details about the vehicle have come out. This time, the official specs of the hot hatch are out. The Abarth Punto produces 145 HP of power and 212 Nm of torque and accelerates from 0-100 km/hr in just 8.8 seconds. It also has a fuel efficiency figure of 16.3 km/l which translates to around 10 km/l in day-to-day real world usage.
The Punto will be offered only in black and white colours with red body stripes. In its segment, the other hatchbacks are the Volkswagen Polo GT TSI, Honda Jazz and Hyundai Elite i20, none of which offer performance as good as the Abarth. With a ground clearance of 155 mm, the suspension has also been tested for race tracks and rough roads. The Punto also gets all four disc brakes and an electric boot.
Soon, Fiat will also start offering the Abarth Avventura which will also be the first hot crossover to be offered in the market. The Avventura too will get the same 1.4-litre turbocharged petrol engine giving out 145 HP of power and 210 Nm of torque. The crossover has a fuel efficiency figure of 17.1 km/l and it accelerates from 0-100 km/hr in 9.9 seconds. The Abarth Avventura will be offered in red and white colours.
Fiat has been teasing us with the Abarth and Jeep models since a very long time now. It is great to see them finally bringing the much-awaited cars to our market. While the Abarth Punto will remain a good option for the enthusiast with a budget, the Italian automaker seriously need to work on its after-sales service experience if they are even thinking of selling these cars in decent numbers. The Abarth Punto is sure going to distract a lot of buyers who are out there to buy the Polo GT TSI and will bring them to Fiat showrooms.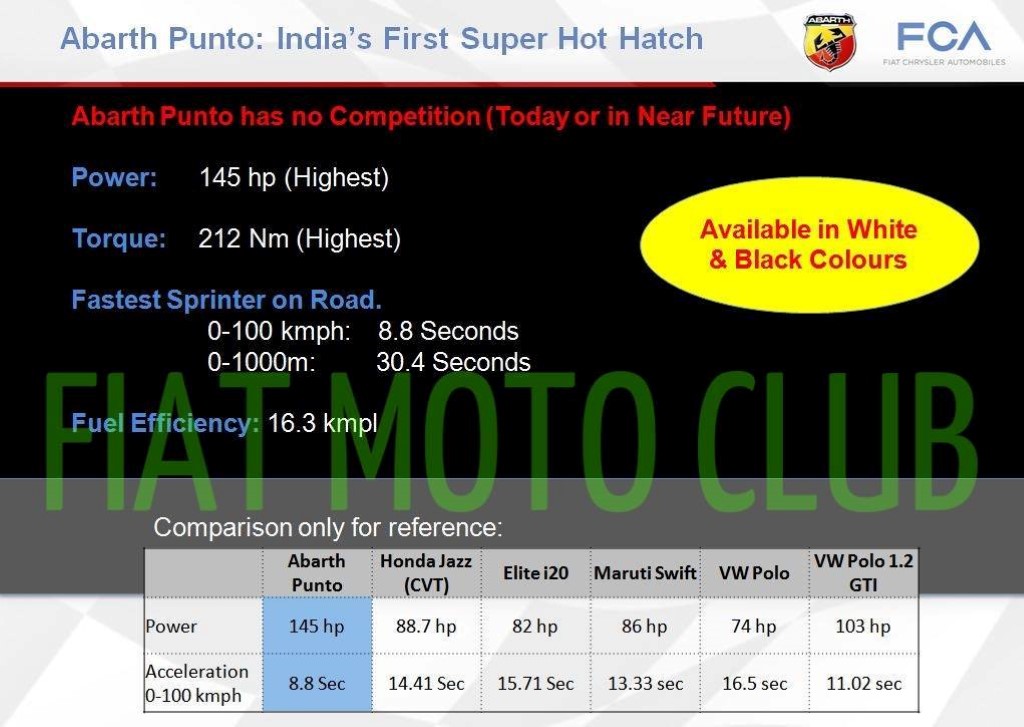 Pictures Source – Team Fiat Moto Club On Facebook