Fiat Rolls Out Half Million 500s From Poland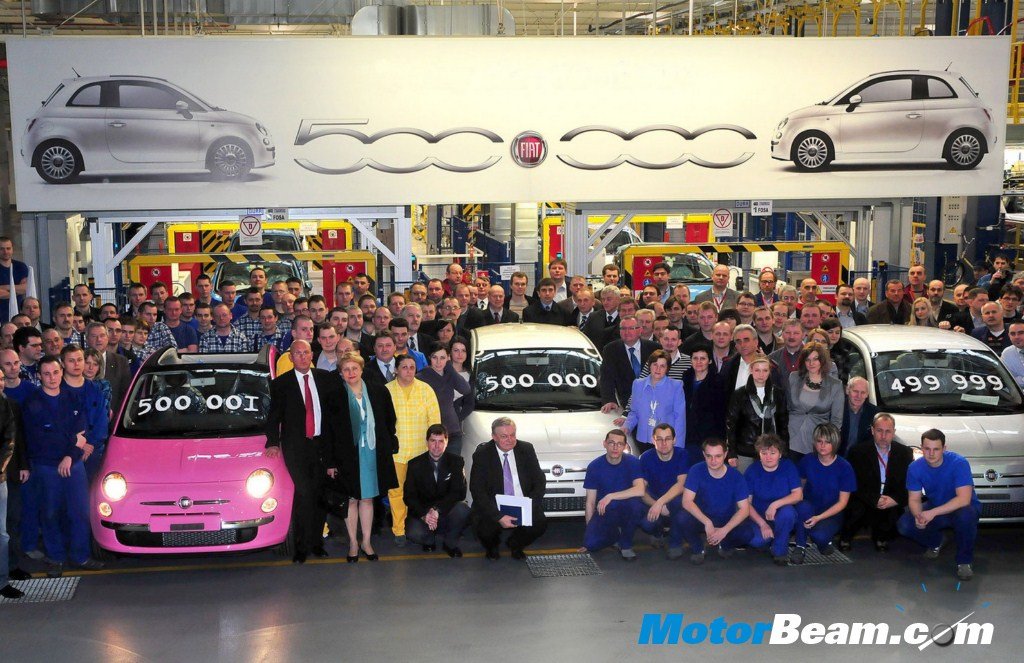 Another important milestone in the history of the Fiat 500 and the Fiat Auto plant in Tychy, Poland, where the car is manufactured. The 500,000th Fiat 500 rolled off the production line there only last week. On sale and in demand in 83 different countries around the world, from Italy to Brazil, South Africa to Japan, the new Fiat 500 has reached this historic figure in only 21 months from its launch. The Fiat 500 has already won 40 international awards, has received the prestigious EuroNCAP 5 star rating.
The biggest ten markets for the first 500,000 cars have been: Italy (244,755 units), France (58,425), the Great Britain (51,445), Germany (48,319), Holland (13,682), Switzerland (10,765), Spain (10,103), Belgium (9,548), Japan (9,030) and Austria (8,648). It is well worth remembering too that 80 per cent of customers choose the top of the range versions (the Lounge and Sport) which are fitted as standard with Blue&Me.