Fiat To Launch Alto-Beater!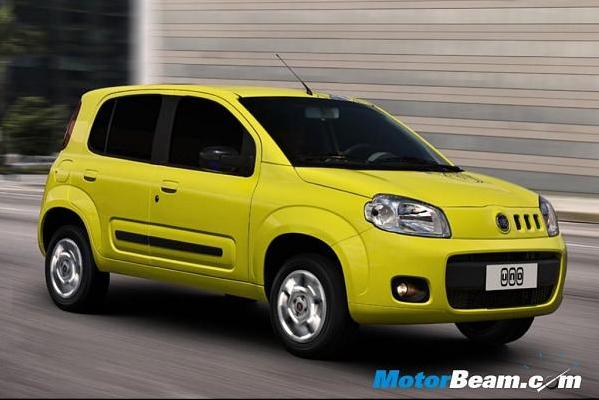 With Fiat on a roll with very ambitious expansion plans, the Italian car manufacturer has announced that they will be launching a new small car (A segment) to take on the highest selling car in India – the Maruti Alto as well as the Hyundai Eon, and upcoming Datsun small car. Fiat has been contemplating an India-specific small car, to replace the Uno, from 2009 but it did not materialize. But now they have started work on the same lines again.
Fiat will try to make the dimensions as small as possible and give maximum space, practicality and hopefully true to Fiat traditions, beautiful unique styling as well. Fiat does have a couple of small cars abroad that they could use either as the basis or bring here a modified version as well. The latest generation Fiat Uno is being produced in Brazil which was showcased in 2010, has excellent quirky looks plus space and practicality and is quite small. Also one of its most successful cars in Europe, the Panda, also can be modified to make this small car, but pricing might become an issue.
Fiat may even develop a completely new car for the Indian market, but given the high costs required for this it seems unlikely. But this may be a very good chance for Fiat to bring their excellent award winning Twin Air engines to India. Based on Fiat's MultiAir technology, these 875cc, 2-cylinder engines are extremely fuel efficient as well and offer healthy amount of power and very good torque. Presently a wide range of naturally aspirated as well as turbocharged versions are used in many of their cars.
In India, diesel cars sell like hot cakes and Fiat gave us the most widely used and acclaimed Multijet diesel engines in their own as well as other manufacturer's cars making diesel engines as powerful and reliable as petrol cars along with amazing fuel efficiency. So again Fiat can be a pioneer in giving a diesel engine in the smallest car category. An A-segment car with a diesel engine will create a big hoopla in the Indian automotive scene.
So a lot of expectations rest on Fiat and similarly Fiat will have lot of expectations from their latest endeavor. The Italian automaker will have to put all their steps in the right direction to bring the best possible technology and a capable product to India to gain a good position in the market. Also a very widespread dealer and service network is a primary need for cars to be successful. Fiat will have to make an extraordinary effort to give the best possible service across India, something which they are already working on.