Fiat Panda Monster Truck Is Insanely Cool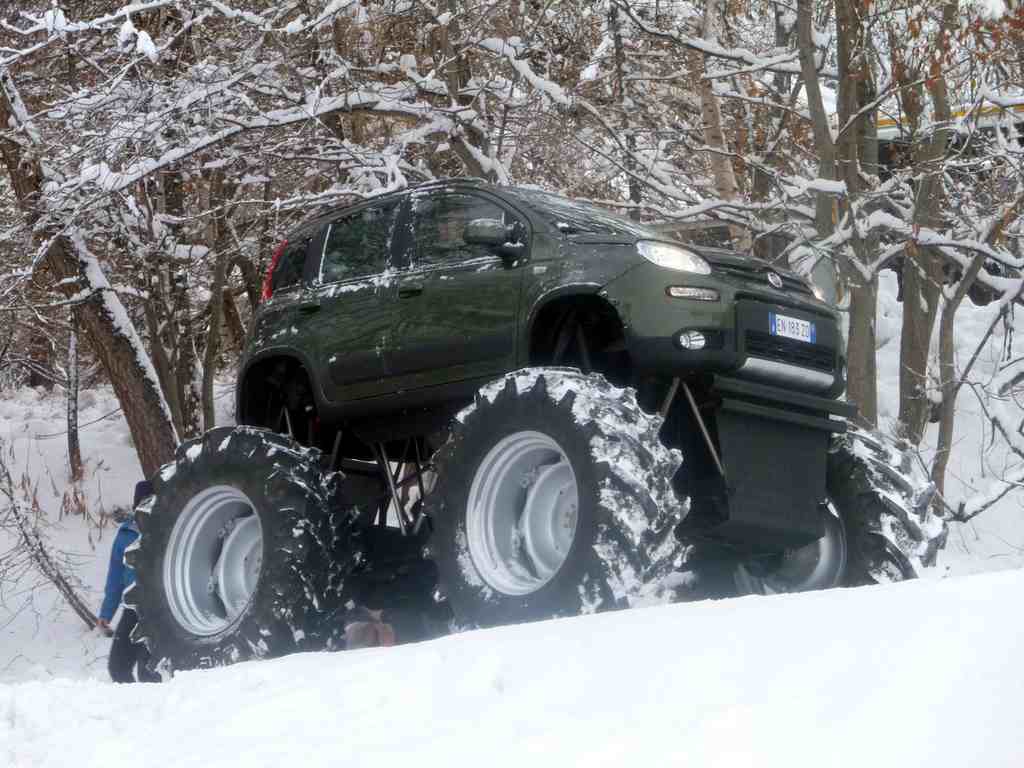 A truly surprising and special 2013 Panda 4X4 was spotted in Italy recently. It was a Monster Panda on the lines of monster trucks found in the USA. This mini SUV had been given big wheels and modified accordingly and was being driven in the snow. Unlike typical monster trucks this is a small car given such treatment made it quite a spectacular sight. Details about the engine powering this Monster Panda are still unknown although we suspect it to be the 1.3-litre diesel for the good torque it generates which is helpful to move such a beast in the snow.
The new 2013 Panda is one of the most capable cars from Fiat's international stable. The car has been around for 30 years and the latest Panda is in its third generation. This small car combines the practicality, comfort and style quotient of a typical Italian hatch with an off-road capability to shame most 4X4 soft-roaders. The Fiat Panda 4×4 has a permanent four-wheel drive system with 'Torque on demand' transmission and Electronic Locking Differentials (ELD) which makes it quite capable on hill paths, slopes, grass, mud as well as snow.
The Fiat Panda is available with the cutting edge and torquey 0.9-litre Twin-Air engine which produces 85 HP of power and the 1.3 Multijet II with 75 HP power output. Both engines give amazing torque required for mild off-roading as well as a very comfortable and quick drive. The suspension on this Panda too has been updated from the last version making it lighter and much more comfortable along with bettering off-road performance.
The Fiat Panda has been packed with amazing features and comfort features making it a brilliant everyday car plus a car that can be used as an adventure vehicle tackling mild off-road requirements with ease. So this Monster Panda can be a promotional car from Fiat itself or done by a private owner. But it surely gets the eyeballs the owner must have envisioned.
Update – This Panda Monster Truck was developed by Fiat for an upcoming advertisement. While the body is of the Panda, the underpinnings are of the Jeep CJ7 4200 and the tyres come from a tractor, measuring 20 inches wide and 59 inches in diameter.
[youtube:http://www.youtube.com/watch?&v=sN_OzILWXa0 540 375]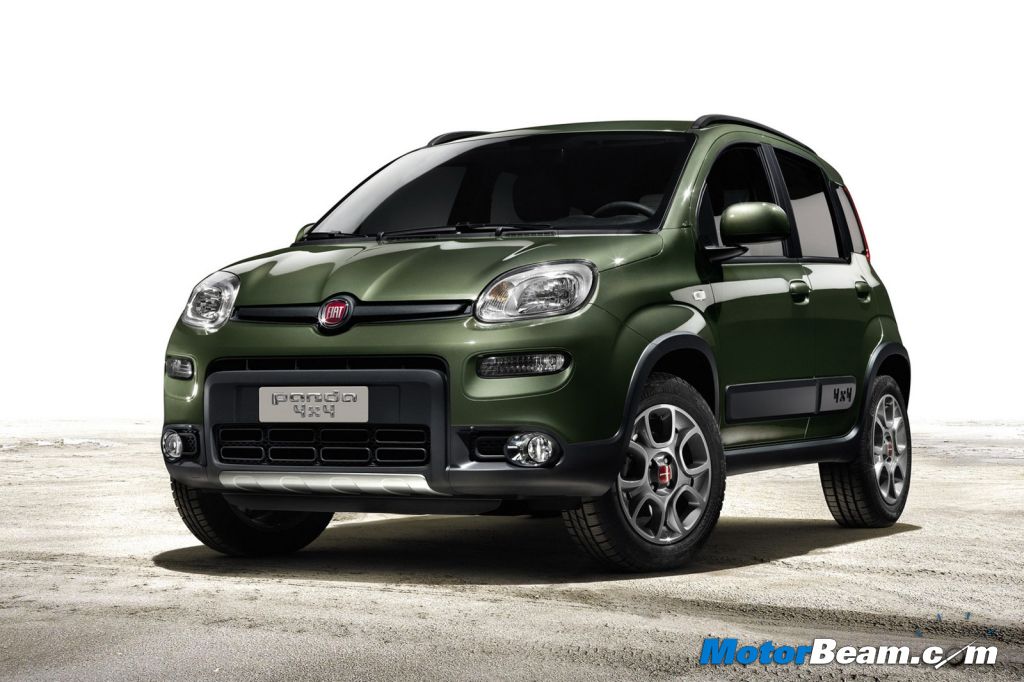 Source – CarScoop