Finger Wiper Is A Monsoon Saviour For Riders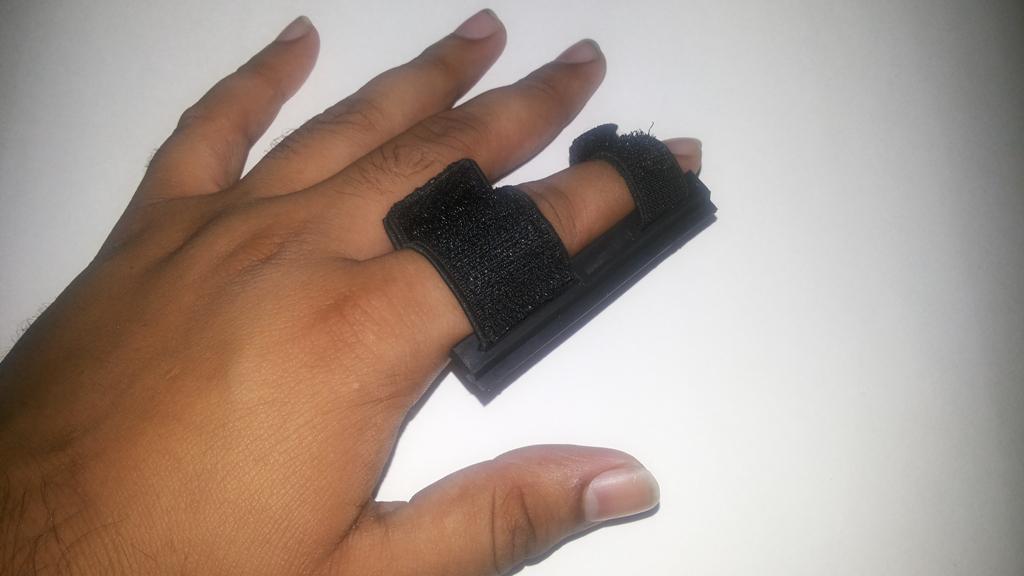 Anybody that rides a two-wheeler in the rains will know how hard it can get at times going through a drenched experience. Apart from slippery roads, motorcyclists also face the problem of visibility which is hampered extensively with water, mud or dust being caught up on your helmet visor. That being said, the solution to what may seem as a huge problem is a simple device called the 'Finger Wiper'.
The Finger Wiper has been designed for wiping water from the helmet visor while riding through rain. Just strap it on your finger while riding and wipe your visor whenever required, providing clear field of vision to the rider. Designed by automobile engineer Sagar Jage, the Finger Wiper solves a very important issue of monsoon riding with very less effort at a very reasonable cost, making it accessible to all.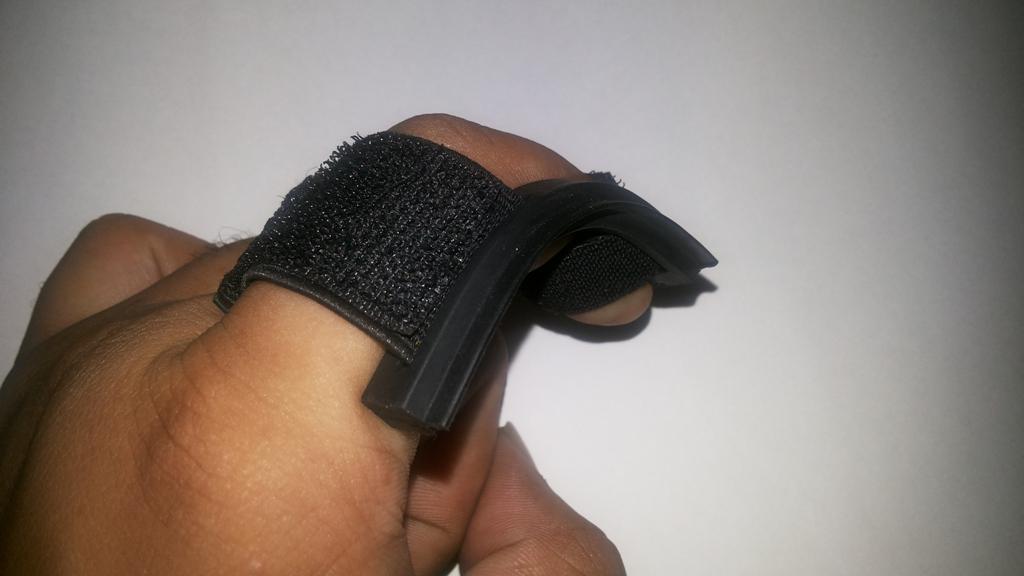 How To Use –
The Finger Wiper uses a rubber blade that needs to be worn on your left hand's index finger using the Velcro strap. The Finger Wiper needs to be mounted in such a way that the wiping edges are parallel to the ground (when holding the handlebar). When you need to clean your visor, just bend your index finger and push it down on the visor, like a wiper blade on a windshield. Water, mud or dirt; nothing will hamper your field of vision once you use the Finger Wiper during the monsoons.
While the Finger Wiper is still not available in stores throughout the country, you can always get in touch with the Good Samaritans Sagar and his team who have been successfully selling the Finger Wiper in and around Mumbai since a year, and plan to retail it in other cities soon. While there may be gloves and other overly expensive products, the Finger Wiper is surely worth your money priced at Rs. 50/- per unit. So this monsoon, give rains the finger!
To order the Finger Wiper, you can contact –
Sagar – 9890523152
Tejas – 9029819150
Email – 3creativepioneers@gmail.com