First Official Pictures Of New Range Rover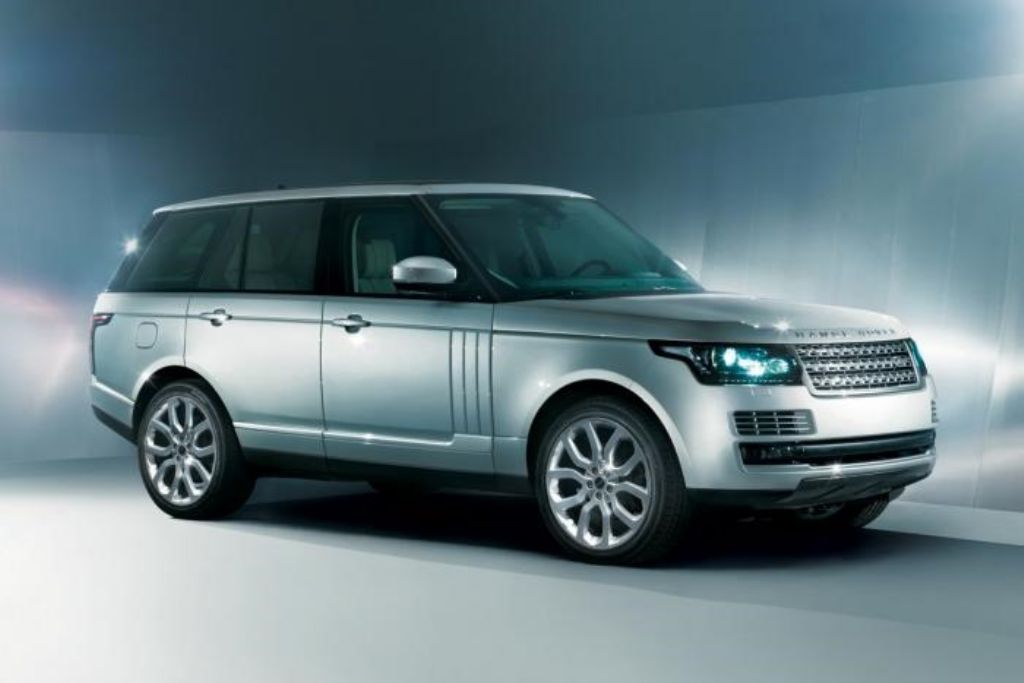 The fourth generation Range Rover is just around the corner and the very first official pictures are out. The first pictures don't tell us anything which we already know. The new Range Rover (codenamed L405) is a huge leap over the third generation Range Rover (L322).  It is based on the new D4u platform, which is made of aluminum. This results in huge weight saving and the new Range Rover is a good 500 kgs lighter than its predecessor. The overall body style of the Range Rover remains more or less the same as the current Range Rover, while new cuts and detailing have been added to the new model.
The new Range Rover will also see a huge leap in terms of rear seat legroom. When BMW designed the Range Rover way back in 2000, China and India were not the markets they were looking to sell the SUV. Now China accounts for more than 40% of JLR sales and hence the 2013 Range Rover has been designed with rear leg room as a priority. The company also plans to launch a long-wheel base version of the Range Rover specially for the Chinese market. The new Range Rover will be the most efficient Range Rover ever, offering reduced emissions compared to the previous generation models.
Land Rover will unveil the new Range Rover to the public at the Paris Motor Show 2012 in the last week of September. The company will release the official pictures on the 23rd of August, 2012. A media unveil will happen on the 6th of September in the UK. The Range Rover Evoque is doing very well for Land Rover. The company has now started 24 hour production at its Halewood facility to quench the demand for the baby Rover. The 2013 Range Rover has already started production and will be launched by November. It will be brought to India by the end of the year.
Our rendering of the new Range Rover (posted in April) is shockingly close to the real deal, even the detailing is accurate.