Force One To Be Discontinued, Company To Exit SUV Business
More than 5 years after launching the Force One, it now seems to be curtains for Force Motors in the SUV segment. However they intend to focus on other yielding segments, namely its UV and LCV business.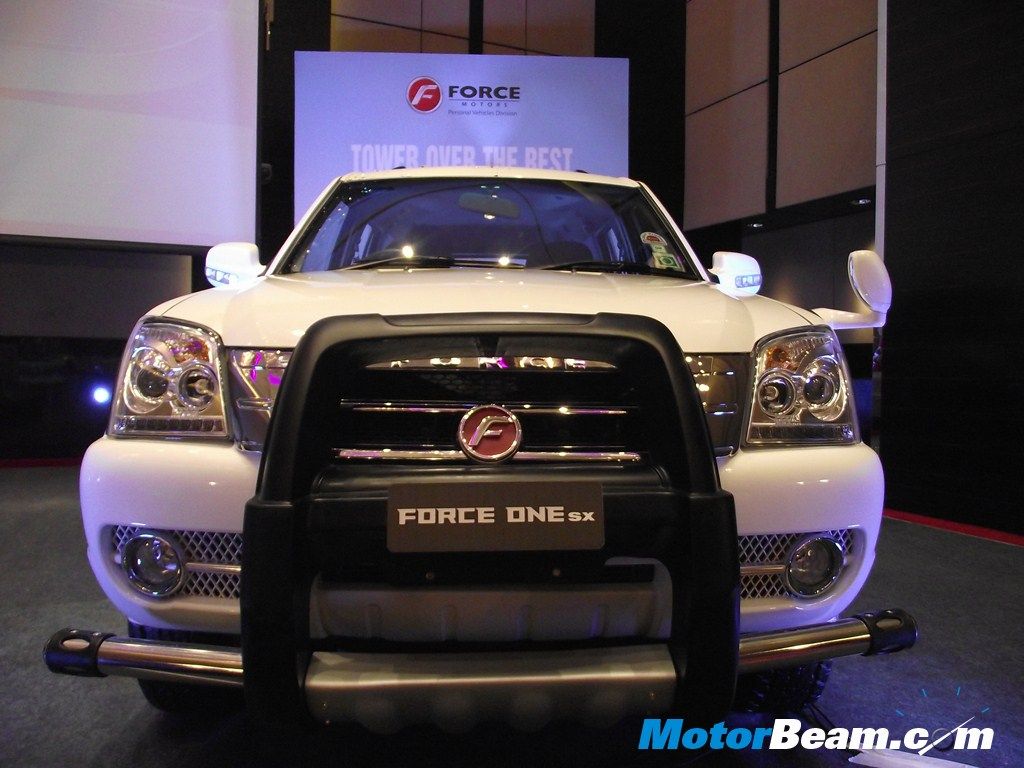 As Force Motors is all set to launch a new version of the Gurkha, which is an off-road utility vehicle, they might have to shut shop when it comes to the SUV segment. The Force One, the company's only vehicle in the segment, hasn't been well received by people, consumers instead opting for established brands such as Mahindra and Tata. This has compelled Force to rethink the future of the Force One, which surely does seem bleak.
Ever since its launch way back in 2011, the Force One was never able to make a mark in terms of sales, with roughly 3000 units or so being sold till date. To give one a fair idea, sales of the Mahindra Scorpio consistently cross the 50,000 mark annually. The Force One is currently powered by a 2.2-litre FMTech diesel engine that produces 141 PS of power and 320 Nm of torque, which matches the performance of the likes of the Mahindra Scorpio and Tata Safari.
The Force One failed to take off in the market because of lack of dealerships, high price and the product itself being massively dated. Further, the SUVs in this price bracket offer a lot more to buyers than what the Tempo Traveller maker offered. The recent launches of compact SUVs further hit the Force One hard.
However, there is good news for Force fans to cheer as well, as Force Motors will launch an all new version of the Gurkha, which itself was launched in 2013. Although the exact date of launch is still unknown, we are certain that it won't be too long from now. The Force Gurkha is powered by a 2.6-litre oil burner that is capable of churning out around 82 PS of peak power and 230 Nm of peak torque.
Force One
– Force might shut off their SUV business due to extremely poor sales of the Force One
– To get out of private vehicle segment where they haven't found buyers
– Went full out with the Force One, even hired Amitabh Bachchan to be the brand ambassador
– A new version of the Force Gurkha will be launched soon
– Force Motors will now divert their focus towards their highest yielding segment like LCV
Source – AutocarPro.in