Ford Aspire AT Gets 5 More Airbags Including Knee Airbag [Update]
The Ford Figo Aspire Titanium AT is the first vehicle in India to get the front knee airbag in its segment.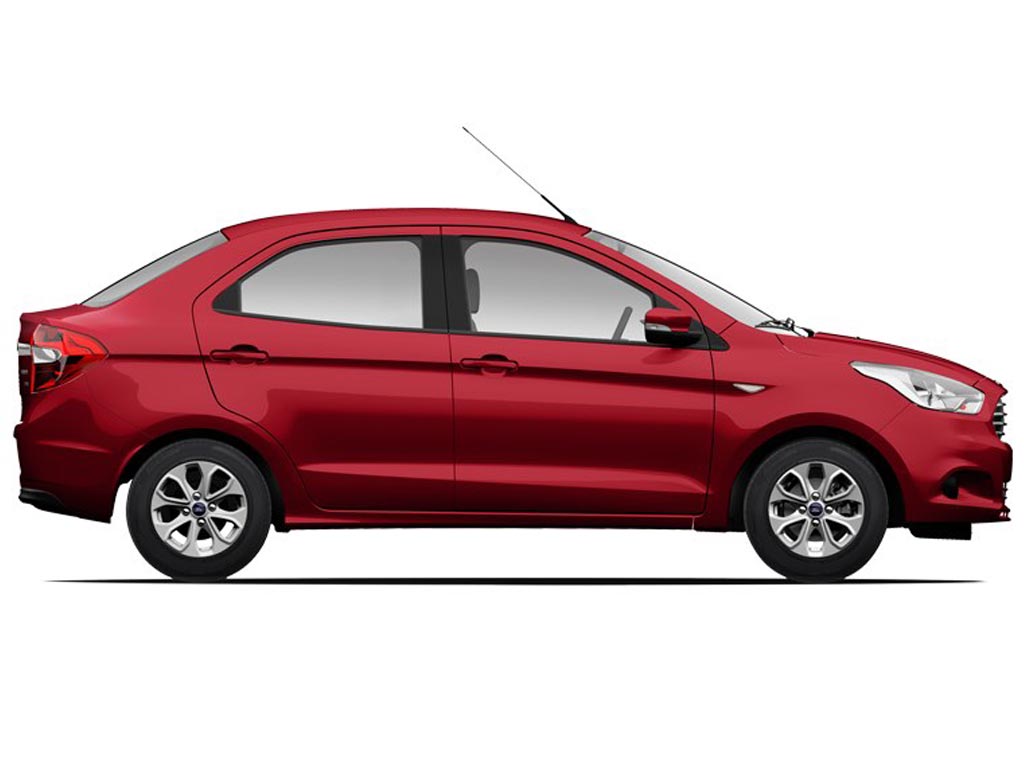 Update – Ford has clarified with us that there was a glitch while updating the official Ford India website and there are no changes in features of the Ford Aspire compact sedan. It doesn't get a knee airbag in India.
The automakers, as well as the customers, have started giving the essential importance to safety. Earlier, a buyer would try to ignore the extra premium for safety features while buying a car, which is not the scenario these days. While all the automakers are adding the crucial safety features, Ford has also followed the trend and has added the driver knee airbag to the Figo Aspire's Titanium AT trim .
Among various vehicles in India lying within the sub Rs. 10 lakhs price range, the Figo Aspire Titanium AT variant is the first to get the front knee airbag. Whereas the Titanium MT gets only 2 airbags and Titanium+ MT variant comes with 6 airbags.
The increasing demand of vehicles with the automatic transmission may give the hike in sales of the Figo Aspire Titanium AT with this safety addition. With the recent addition of ABS and EBD in the Trend variants of the Figo and Aspire siblings, Ford has shown yet another example of safety consciousness.
Reportedly, 1800 units of the Ford Figo Aspire were sold in November 2016, which has got reduced as compared to the previous year's sales in the same month. The Ford Figo Aspire Titanium AT variant churns out 110 BHP of power at 6300 RPM and 136 Nm of torque at 4250 RPM. The engine comes mated to a 6-speed automatic transmission.
Ford Aspire AT
– The Aspire AT Titanium now comes with 5 new airbags including driver-side knee airbag
– Ford has also added ABS and EBD in the Trend variants of the Figo and Aspire
– The Ford Figo Aspire has fetched sales of 1800 units in November this year
– The compact sedan was launched in August 2015