Ford EcoBoost Wins International Engine Of The Year Award Again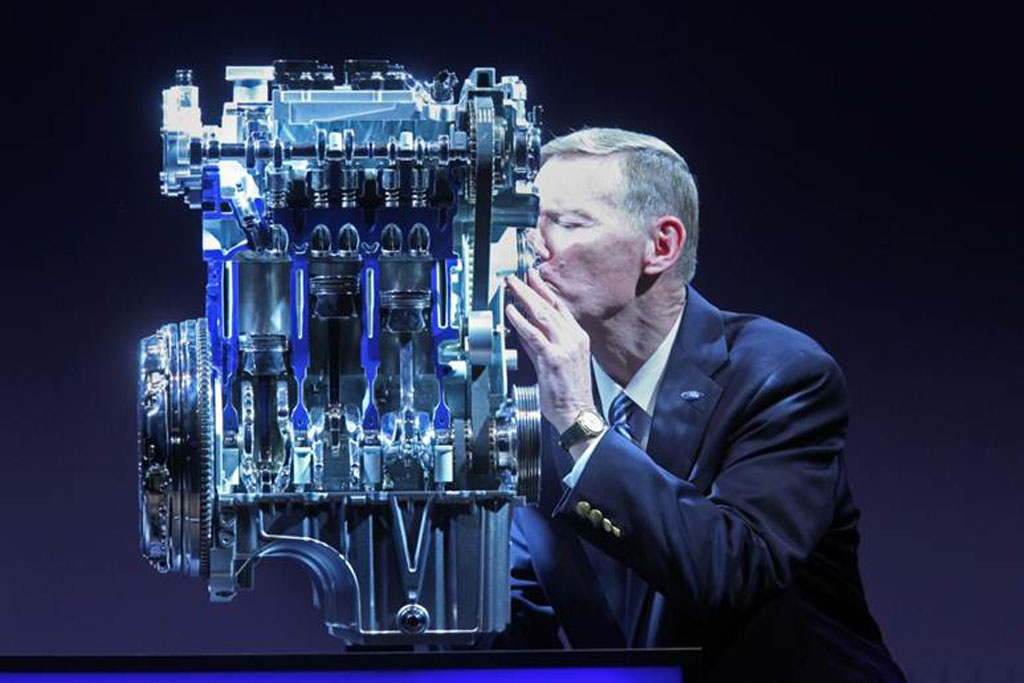 For second consecutive year, Ford's smallest EcoBoost engine wins the International engine of the year award 2013. This is only third time when an automaker managed to achieve the consecutive success for the same. A jury consisting of 87 automobile journalists from 35 countries were invited to judge the best engine based on drivability, performance, economy, refinement and the technology in several categories. Besides winning back-to-back, the 1-litre EcoBoost gets largest total score on aforementioned aspects.
The baby EcoBoost production was started in April 2012 and Ford has been manufacturing the compact power-packed unit at its facilities situated in Cologne, Germany and Craiova, Romania. Ford has also decided to increase the capacity to more than 1,000 units a day at its Germany plant from the month of August. On the other hand, Ford Europe is in the process of escalating the production from 1.41 lakh units to almost 5 lakh units by 2015. The reason behind the expansion process is to fulfill the market demand in the near future as we all are well informed of the company plans to launch the Ford EcoSport in more than 60 countries in next few years.
The 3-pot, 1-litre EcoBoost engine produces the power of 123 BHP between 1400-4500 RPM with torque output of 170 Nm between 1,400-4,000 RPM. The power delivery from such a 3-cylinder engine is pretty impressive which has also neglected the glitch of a 3-pot engine. Ford considers EcoBoost technology as a development for its future models and plans to employ the EcoBoost engine for 90% of its total cars production in the coming years.
The EcoBoost engine has been assigned for Ford Focus, B-Max,C-Max and 2013 Fiesta. The company offers these models in two power options – 100 BHP and 123 BHP, powered with the same 1-litre EcoBoost engine. Ford has noted the affirmative response form the customers in European market and post the launch of Ford's iconic EcoSport the same response is expected from India.