Ford EcoSport To Continue With External Spare Wheel In India
With the 2015 update, the Ford EcoSport will produce more power and torque than the global spec model and will also get indicator stalks like Japanese cars which Indians are more used to.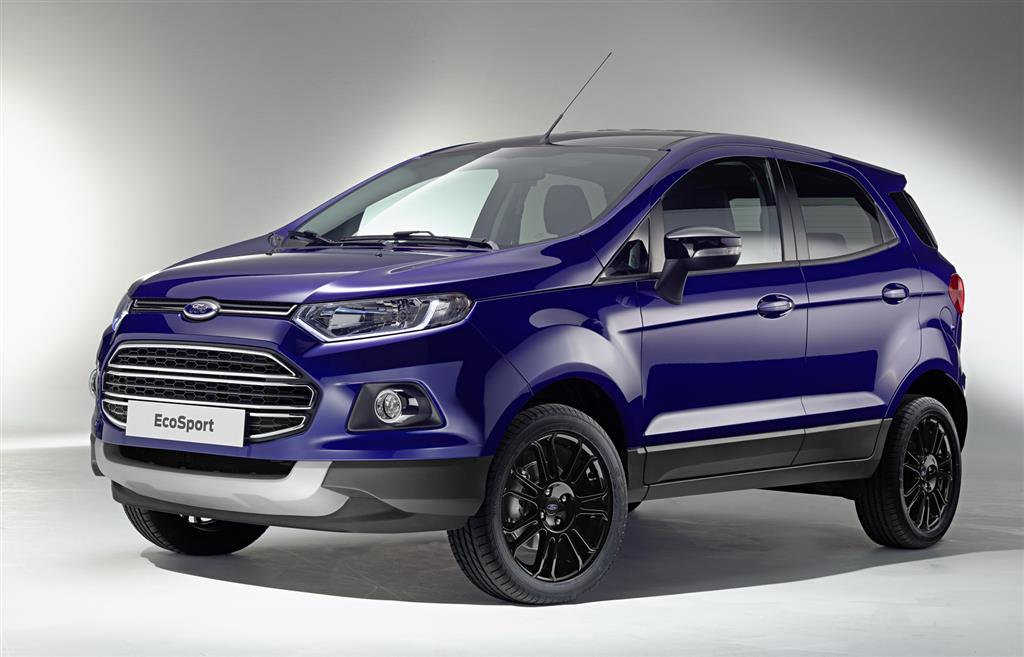 The Ford EcoSport made its Indian debut in 2013 and was quickly fancied by the masses as a very successful sub 4-metre compact SUV. Completing two years in the market now, the American automaker is also set to lend a mild update to the EcoSport for the 2015 model year to keep things fresh. However, unlike the the MY2015 European spec Ford EcoSport that was unveiled earlier this month, the Indian model will continue to get the external spare wheel with no changes to the tailgate. The major revision though will be seen inside the cabin and under the bonnet.
Given the sub 4-metre length, the Ford EcoSport already has a truncated boot that offers limited use. Moving the spare wheel inside would have trimmed the space further, while also losing out on the rugged look that it manages to bring forward. Coming to the powertrain, the EcoSport's 1.5-litre TDCi diesel engine will be updated for improved performance with the oil burner now producing 100 PS and 215 Nm of torque, from the current 91 PS and 204 Nm of torque. In fact, the India spec EcoSport will be more powerful than the European spec model that is now tuned to 95 PS. Transmission options will continue to include the 5-speed manual as standard.
In addition to the changes under the hood, the 2015 Ford EcoSport will have indicator stalks moved to the right now from the current left side. We also expect to see an updated SYNC system and MyFord app connectivity on the 2015 edition. While the EcoSport has had a more or less monopolistic run for the past two years, there are a host of new products lined up for launch over the next 12 months that might just give the Americans some direct competition. Hence, the update come at the right time and will keep the compact SUV relevant amidst new rivals. A launch is scheduled around the festive season later this year.