Ford EcoSport Nepal Launch In March 2013
The authorized distributor of Ford vehicles for Nepal, GO Automobiles is planning to launch the Ford Ecosport by the end of March 2013. According to the company, only petrol variant will be launched initially. Ford EcoSport features the new 1.0-litre, 3-cylinder, EcoBoost petrol engine that churns out a maximum power output of 120 PS and a peak torque of 170 Nm. The engine of the EcoSport is mated to six-speed Powershift dual clutch automatic transmission along with a 5-speed manual gearbox.
According to Ford, the EcoSport SUV is eco-friendly as it generates low CO2 levels of 140 g/km. The new EcoBoost engine sitting under the hood is a down-sized direct-injected, turbocharged petrol engine that provides the same output as that of a 1.6-litre engine. The major advantage of the new engine according to the American automaker is that the engine provides the best fuel economy. With the new 1.0-litre EcoBoost engine, the car is expected to provide a mileage of 20 Km/ltr.
The upright posture, soaring ground clearance, high bonnet, roof rails and sophisticated cladding are among various features that builds up to a good presence of the car. Akash Golchha, director of GO Automobiles commented that the sleek LED headlights, pillar less rear windscreen and stylishly cut tail lights make this sporty SUV perfect for those consumers who want to stand out from others.
The car comes with burglar alarm system, front passenger and side curtain airbags and inertial back seat belts to enhance safety. The car is equipped with Anti-Lock Braking System (ABS) with Electronic Brakeforce Distribution (EBD), Electronic Stability Program (ESP), traction control, Hill Launch Assist (HLA) and many other advanced techniques to ensure passenger´s safety. ESP is a computerized technology which improves the safety of vehicle´s stability by detecting and reducing loss of traction. Ford EcoSport in Nepal is expected to be priced at Rs. 4 million (Rs. 25 lakhs). With the Nepal launch set for March 2013, we can expect Ford India to launch the EcoSport in India in February 2013. Ford will export the EcoSport to Nepal as a completely built unit.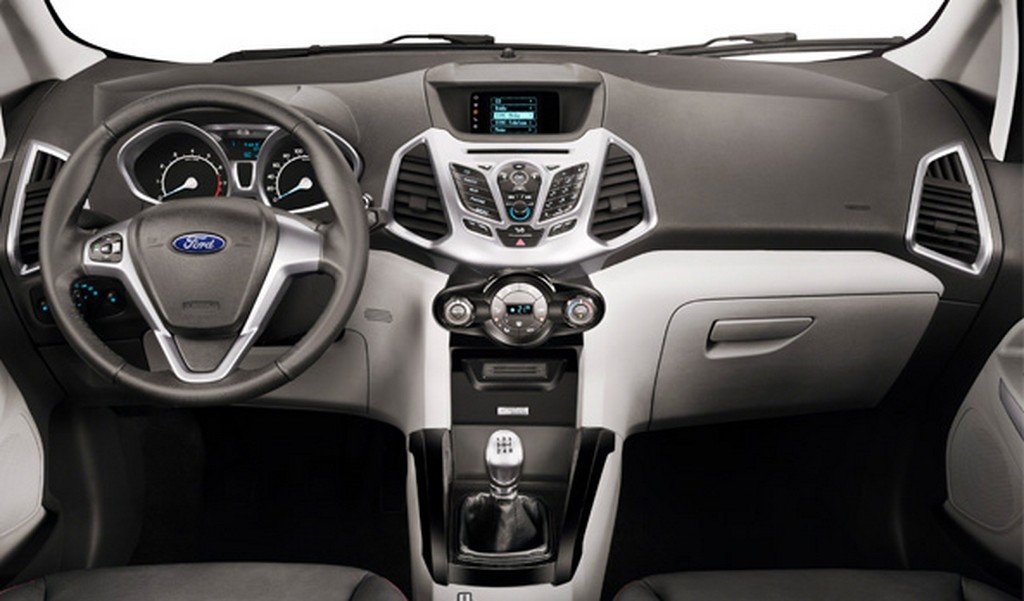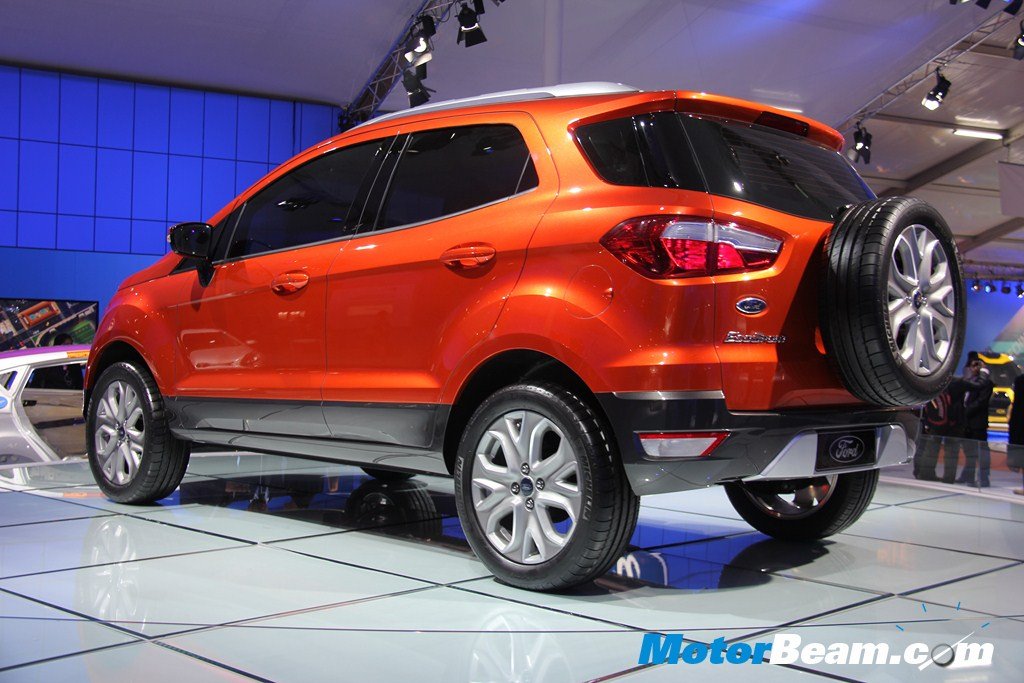 Source – MyRepublica