Ford EcoSport To Cost Less Than Renault Duster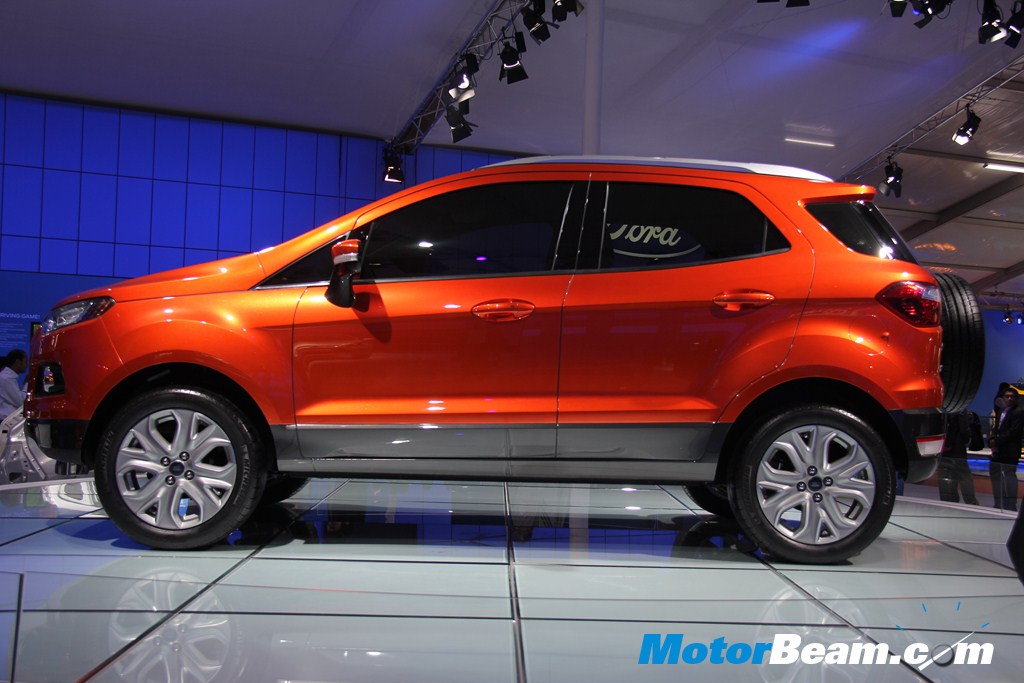 The Ford EcoSport is undoubtedly the most awaited car in the Indian market. The vehicle was first unveiled at the 2012 Auto Expo and since then Ford dealers have been flooded with inquires for the compact SUV. Some dealers have even taken bookings, albeit unofficially. With so much hype around the EcoSport, Ford is all set to launch the vehicle in early 2013, positioning it against the Renault Duster. However, the EcoSport will be priced lower than the Duster, thereby undercutting it by a slight amount.
Ford can easily price the EcoSport aggressively as the vehicle shares many parts and components with the new Fiesta. Furthermore, the diesel engine is already being manufactured in the country, while the EcoBoost engine might make its way into more Ford cars in the near future. The biggest cost saving that Ford will get with the EcoSport is the sub 4-metres length of the car, giving the American automaker crucial savings on excise duty.
"EcoSport will be a value proposition as a sub-four metre car. Over 70 per cent of all cars sold in India are small cars sold in this segment. Apart from 1.0 litre petrol engine that performs like a 1.4, we will also have a global diesel engine fit in the car. Including automatic transmission, we will give customers all sort of options in different variants," Michael Boneham, MD and CEO, Ford India, said.
Ford will offer many segment first features on the EcoSport including button start-stop, SYNC technology and even an option for automatic transmission. The PowerShift gearbox will be offered on the 1.0-litre EcoBoost engine, which has already received the 2012 International engine of the year award. The EcoSport will surely do a Figo for Ford, helping them boost volumes tremendously in the Indian market. The compact SUV segment will soon see the launch of the Mahindra Quanto, while other manufacturers are also working on bringing compact SUVs to the market.
Source – MyDigitalFC