Ford Fiesta ECOnetic Returns 31 KMPL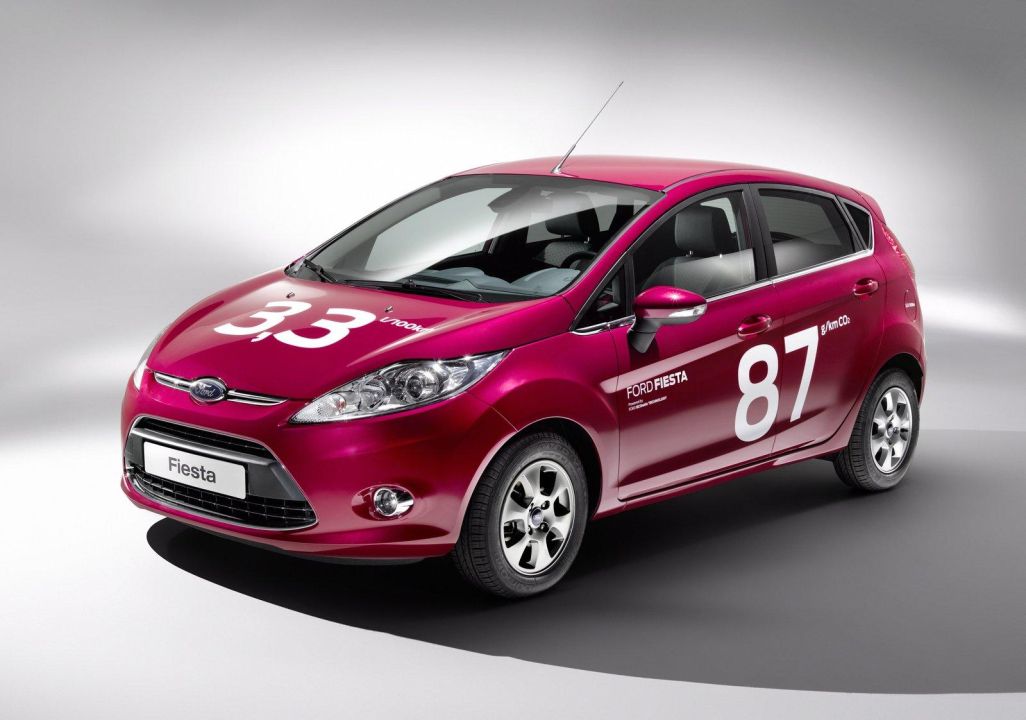 The European arm of the US based car manufacturer Ford Motors, Ford Europe has brought out a more fuel efficient version of their hot selling hatchback, the Ford Fiesta. The new more fuel efficient version is being called as Ford ECOnetic and production of the model has already commenced at Ford's European manufacturing facility. With the steady rise in oil prices in the global market and the recent slump in the European market, consumers would be definitely looking for more cost efficient cars and the ECOnetic well servers the purpose.
The Ford ECOnetic (Fiesta) is powered by a 1.6-litre Duratorq TDCi diesel engine that produces 95 BHP of power and 205 Nm of peak torque. The ECOnetic has been declared as the most fuel efficient car ever with the lowest CO2 emissions. The fuel economy figure stands at 3.3 litre/100km (roughly 31 km/l) and a CO2 emission of just 87 g/km. Other features include Auto Start-Stop, Smart Regenerative Charging System, Eco-Mode and Shift Indicator Light. It also gets a special engine calibration, optimised gear ratios, low resistance tires, a lower suspension height and undershield.
The car is going to be available in 3 and 5-door versions and with a variety of trim levels. Although chances of this making to the Indian market are close to nil, Ford could utilize some of the technology being used in the ECOnetic to make the Fiesta sedan offered in India more fuel efficient. The country is already witnessing a sharp rise in diesel consumption in the passenger car segment and an ECOnetic based Ford Fiesta sedan would be a big hit in the Indian market.