Ford Figo Crosses 50000 Sales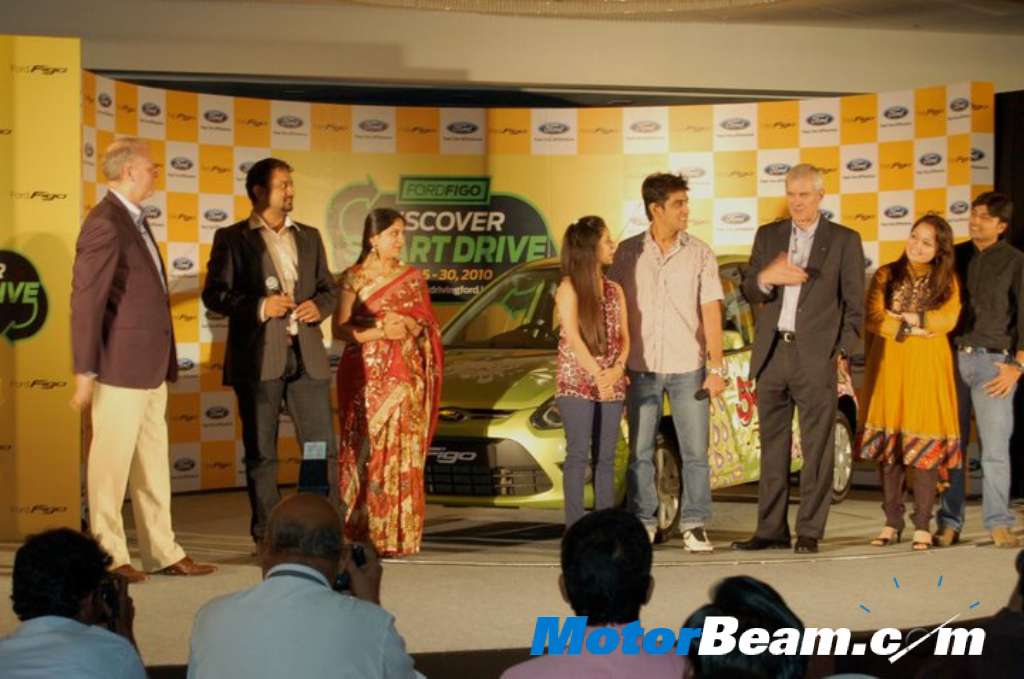 The Ford Figo Discover Smart Drive successfully culminated in Chennai after completing 2500km in 25 days, passing through 10 cities. The fourth lucky couple – Nischal Ram and Niharika Nischal Ram drove the Figo into Chennai, completing the fourth and final leg of the scintillating drive from the North to the South of India. Ford dealers also joined the celebrations and with the tour's culmination, partnered to voluntarily generate Rs. 20 lakhs for the creatively designed Figo by popular television host and artist Harun Robert (a.k.a. Rob).
The money generated will be utilized to improve and provide infrastructure improvements into schools in Kizhkaranai and Chitamanur villages as part of its on-going community development projects in and around the Ford plant in Maraimalai Nagar, near Chennai. The celebrations at Ford were further amplified with Figo crossing the 50,000 mark, registering a sale of 52,644 units since its launch in India. In October, Ford recorded its second highest domestic sales of 9,026 units, a 161% year-on-year increase compared to the same month in 2009.