Next Gen Ford Figo Hatchback & Sedan To Feature Different Interiors
The 2015 Ford Figo hatchback and compact sedan will be sharing interior parts with the EcoSport and Fiesta, but the former will be finished in grey while the sedan will be finished in beige.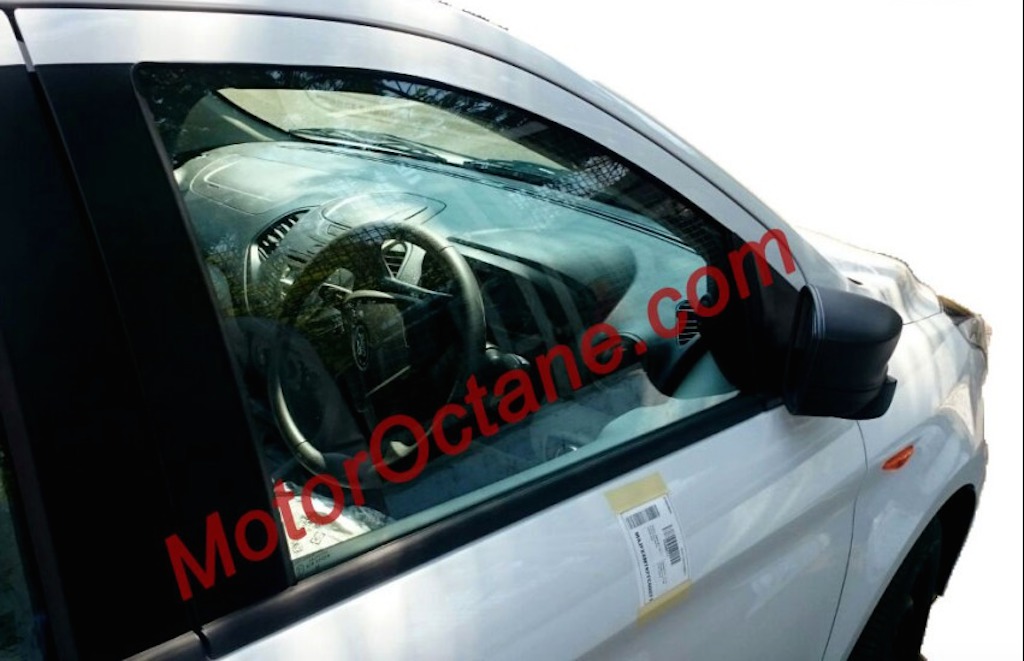 Ford India will be launching the new generation Figo hatchback and the Figo Aspire compact sedan in the following months that will be major growth drivers for the company. With the production to commence this month, these new spy shots reveal that the interiors of both the models are distinctly different from each other. Probably going for a sporty vs luxury theme, the Ford Figo hatchback comes with a grey finished cabin while the Figo Aspire compact sedan gets a beige finished cabin.
Both the Figo hatchback and sedan are sharing interior parts with Ford's other models including the EcoSport and Fiesta with the steering wheel being a direct lift. The cars also feature vertical air-con vents like the bigger models. Differentiating both the models though will be the display unit on the centre console. While the Figo hatch gets an integrated unit like that on the Fiesta, the Figo Aspire will get a pop-up display unit, a feature otherwise seen on premium vehicles and will lend a premium feel to the cabin. The Figo Aspire will be competing in a highly popular space and innovations like these might just give it the necessary edge over its rivals.
The Figo twins will be produced at Ford's new facility in Sanand, Gujarat and will be powered by the revised 1.2-litre TiVCT engine with variable valve timing that is said to offer more power and fuel efficiency. The 1.5-litre TDCi motor from the Fiesta will also be found under the hood but in a detuned state in the interest of fuel economy. Both the engines will come paired to a 5-speed manual gearbox. It is also reported that Ford is sending the Figo twins for a round of testing to other countries.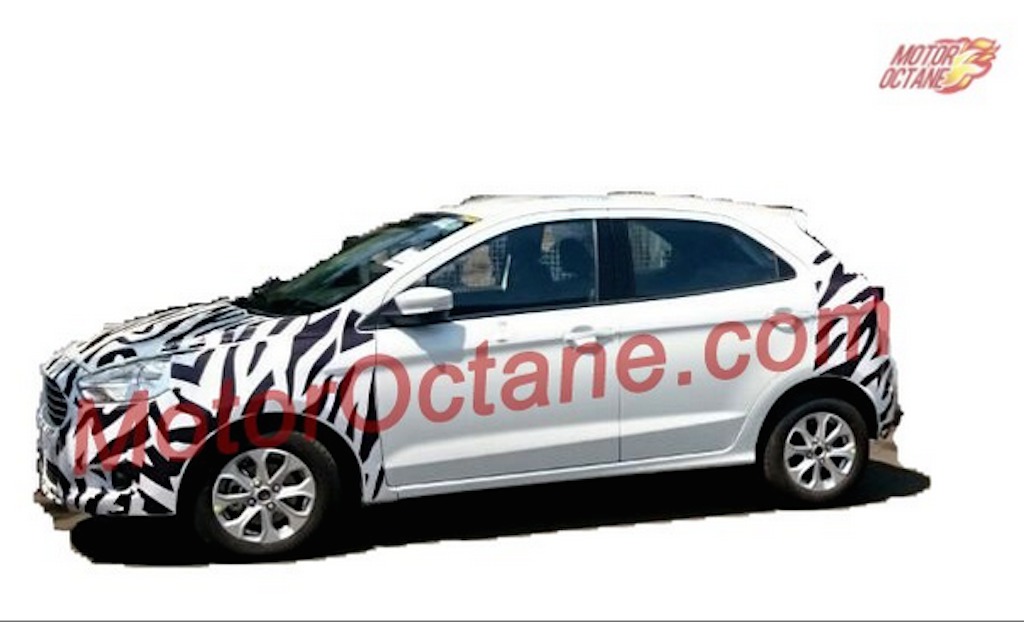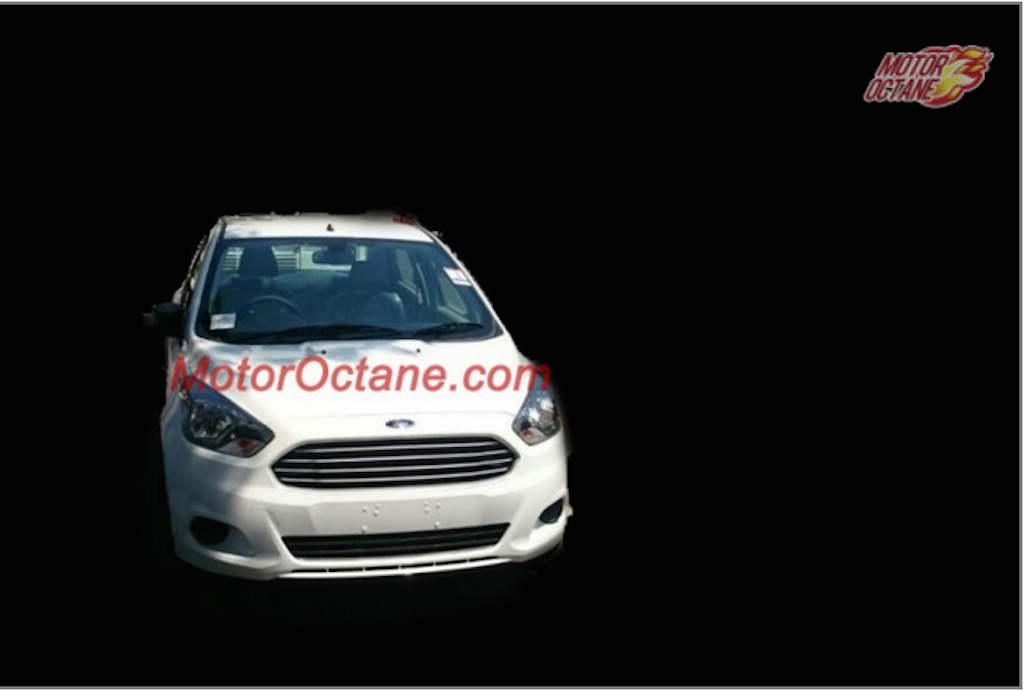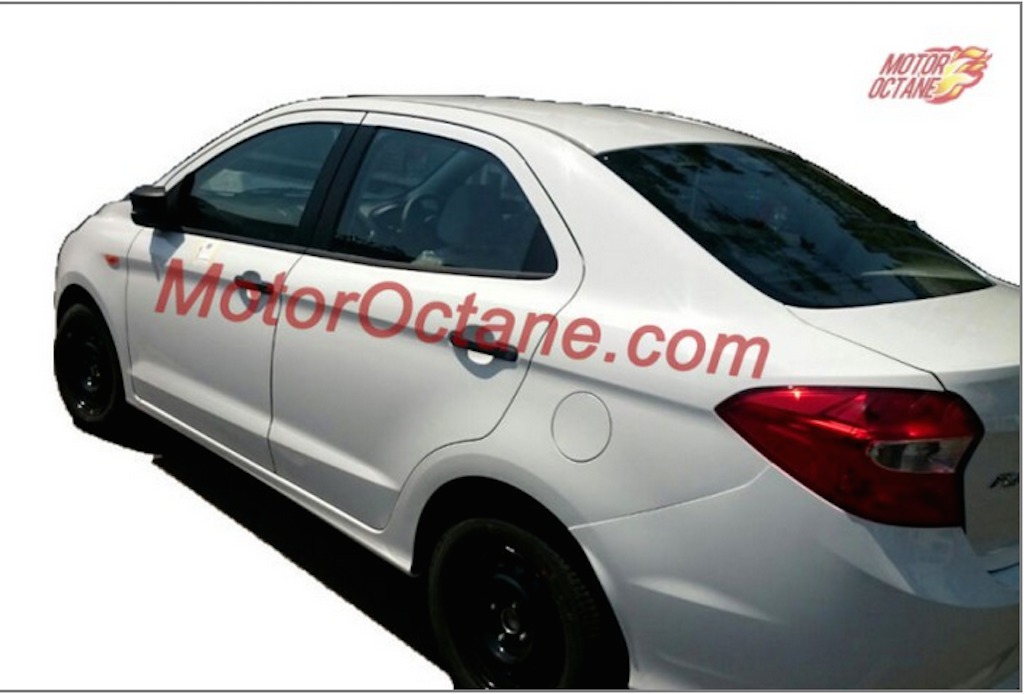 Source – Motoroctane.com