Ford Figo Facelift Spied Yet Again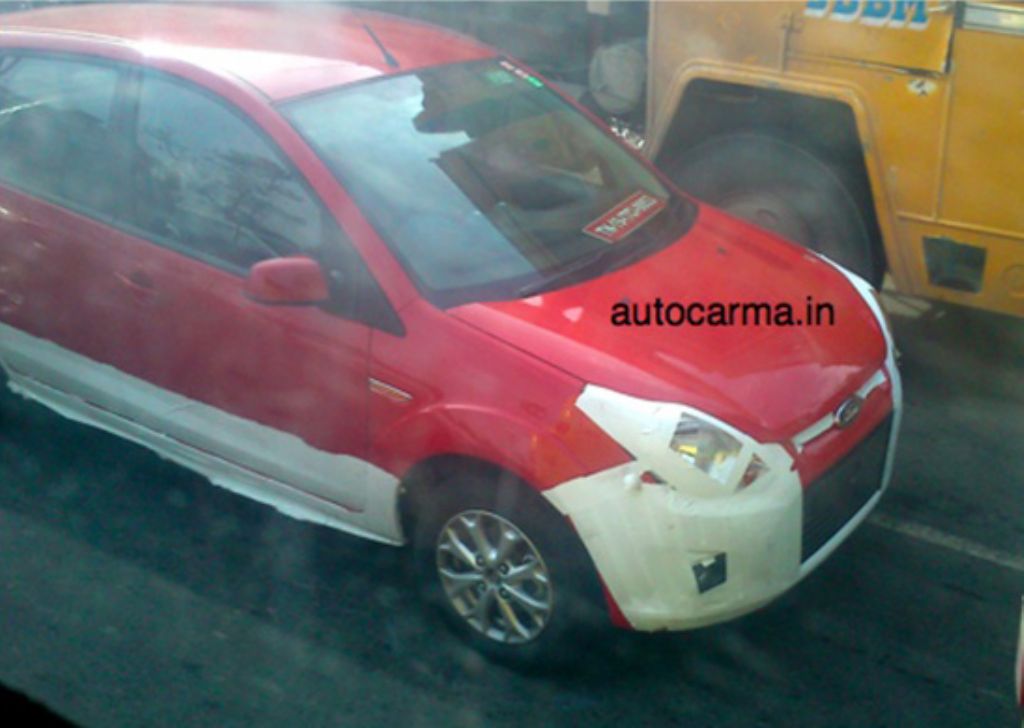 Ford India hasn't launched anything this year (except the Fiesta PowerShift Automatic). The American automaker is taking it easy with launches and has delayed both the Endeavour and EcoSport. The new Endeavour will be brought in by the end of the year while the EcoSport will only come in 2013, thereby facing competition from Nissan's compact SUV (based on the Duster). It is no secret that Ford is working on the minor facelift of the Figo. The updated model has been spotted many times in Chennai with similar camouflage around the front bumper, headlights and tail lights.
Ford will be making minor changes to the front bumper of the Figo, which will give it a slightly sport appearance. The headlights will be swept back further (like the new Fiesta) and the front grill will have minor changes too. At the rear, the company has tweaked the design of the tail lights and made minor design changes to the bumper as well. The Figo facelift also gets new smart looking 8-spoke alloy wheels on the Titanium variant. Overall the exterior changes give the Figo a more appealing appearance. The interiors too have received minor changes and the company is expected to add more features to the car.
Ford is most likely not going to add button start/stop to the Figo. The earlier pictures of the start/stop system on the Figo were most likely a dealership add-on. The company will also not make any changes to the engine of the Figo, which will continue to produce the same amount of power and torque as before. The Figo is Ford's best selling car in India, selling around 4800 units every month. It also accounts for around 75% of Ford India sales, which makes it Ford's bread and butter model in the country.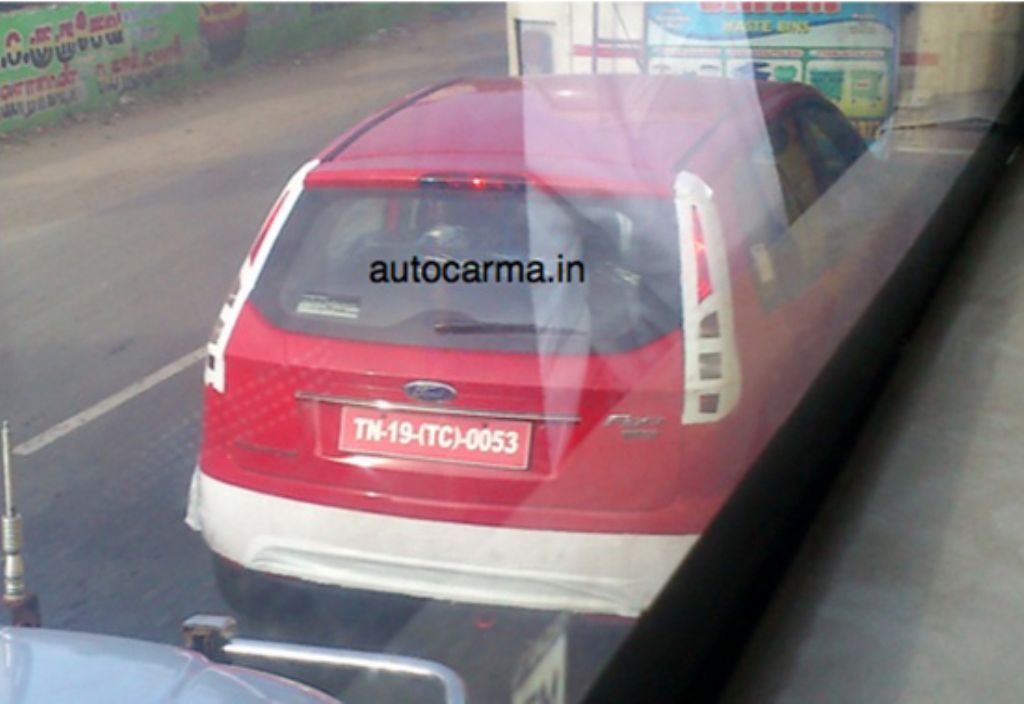 Spy Pictures Courtesy – Autocarma