Ford Figo Long Term Review – Second Report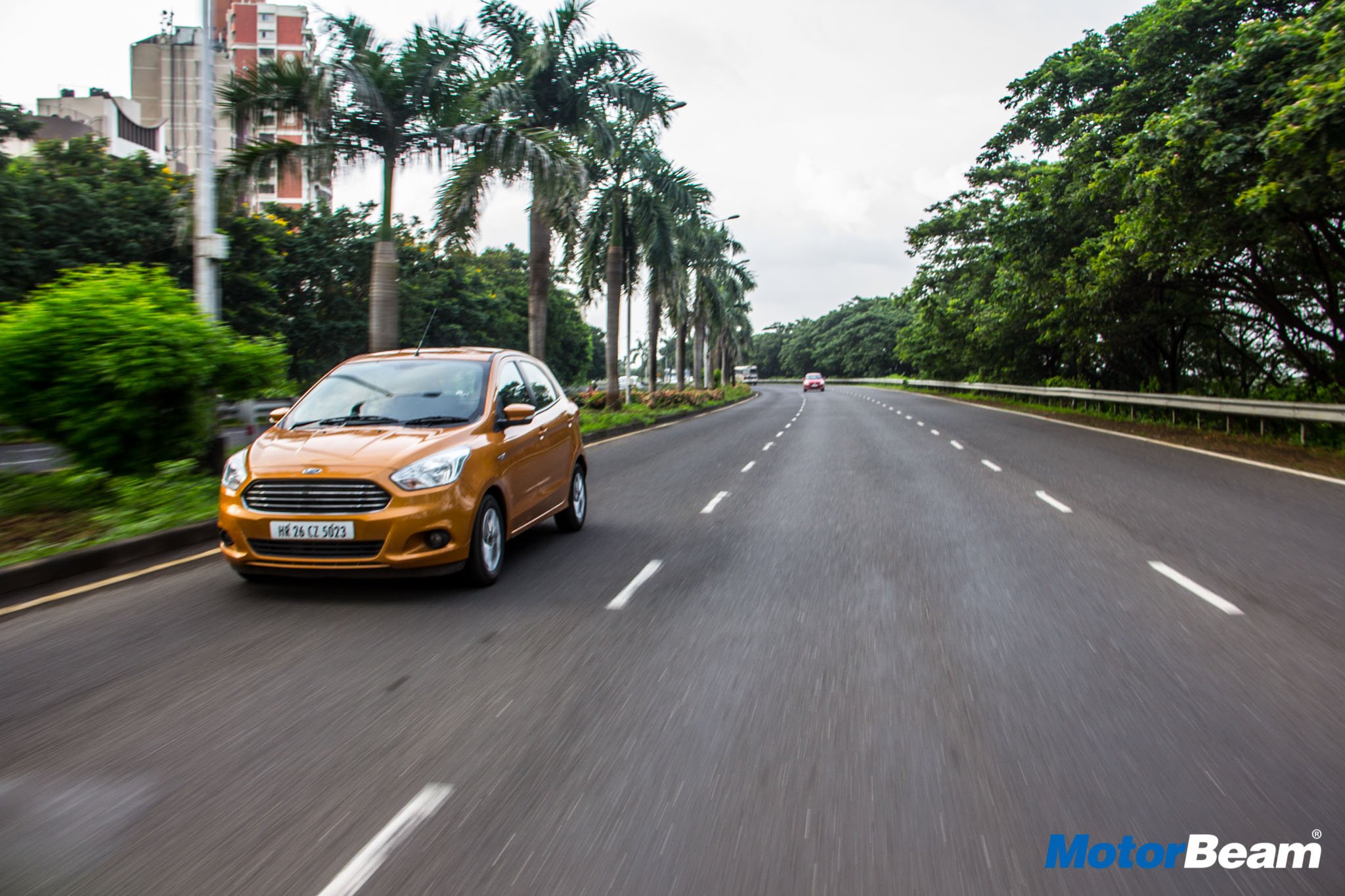 Ford Figo Long Term Review
Long Term Test No. 120
Car Tested: Ford Figo Titanium+ TDCi
Kms Done: 6723 kms
Test Started at: 10,895 kms
Test Concluded at: 17,618 kms
Mileage: 16.89 km/l, 21.13 km/l (best), 13.28 km/l (worst)
Fuel Consumed: 398.04-litres
Fuel Cost: Rs. 24,679/-
Rs. per km: Rs. 3.67/-
The Ford Figo is the best hatchback if you want to have fun without spending on fuel
If you know me, you would know I am a big fan of hatchbacks. Whenever a long term car comes to MotorBeam, I never pull rank and let the others enjoy the sedans and SUVs while I drive around in a humble hatchback. But I did pull rank when the Ford Figo diesel arrived in the MotorBeam long term fleet and did not share the car with anyone, that's how much I love this car. After driving it almost every day in the past seven months, I am truly in love with this 100 PS hot hatch but this relationship with the sub 10-second car has seen both ups and downs.
When the car arrived, I was mesmerised by the performance but as I write this long term report after the car just left, I just had a last drive in the trusted companion and the way this diesel motor pulls, still excites me. There is a big contradiction happening in mind and heart. Come across an instance where you need urgent performance and your head asks for a downshift, signalling your left hand to grab the gear lever while your heart knows the turbo has your back.
There is so much thrust that fifth gear almost feels like third cog at times!
What happens is that you don't downshift from fifth gear ever to overtake because fifth actually feels like third, such is the pull from this oil burner. I am too fascinated by this 1.5-litre diesel mill which is not only fast but also furious as it spins the Figo's wheels even in second gear. Turbo lag is well contained and drivability is fantastic in the city, 20 km/hr in third gear gives you a big range to amble around town while flooring the pedal to overtake everyone in a jiffy, brilliant.
On the highway, the Ford Figo diesel is, even more, fun because it keeps pulling so strongly that 180 km/hr feels like a joke in what is nothing but a small car. Ford has made the second generation model light to boost efficiency and that is both good and bad. For starters, the mileage is fantastic, I have got above 16 km/l always even with a heavy foot. But the lightness means that crosswinds do affect the car, especially on roads like the Bandra-Worli Sea Link, although above speeds of 140 km/hr.