Ford India To Launch 7-Seater MPV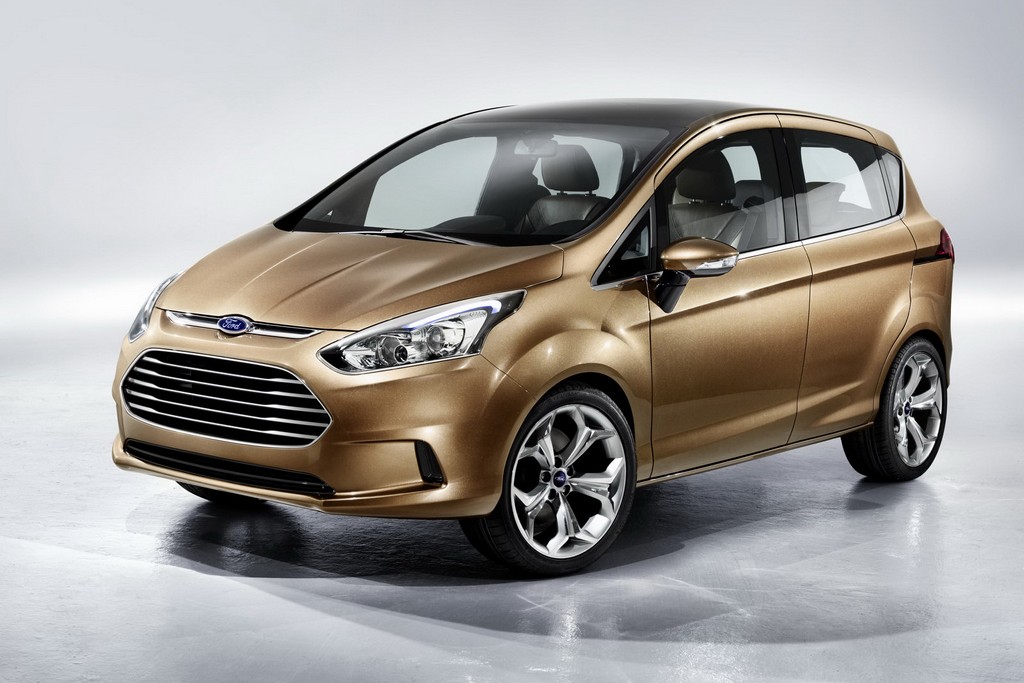 The US based car maker, Ford is rumoured to be take the leap into the MPV segment and the product is likely to be something similar to the Ford B-Max. This information was tweeted by Mr. Hormazd Sorabjee in his twitter post. Ford is currently developing the vehicle and may likely showcase/launch it at the 2014 Delhi Auto Expo. The Ford B-Max concept is going to be unveiled by the company at the upcoming Geneva Motor Show this week. The Ford B-Max would a step by the company towards what the customers can expect when its global MPV vehicle is rolled out.
The Ford B-Max concept is based on the Ford Fiesta platform and reveals some interesting features. One of the most striking ones would be the absence of a B-Pillar! According to Ford, by eliminating the B-Pillar, the company promises best-in-class access to the cabin without any compromise on the safety aspect. The B-Max has a conventional style door opening at the front while a sliding system at the rear. According to the CEO of Ford Europe, the unique door format and dynamic design of the B-Max concept sends a strong message that today's customers are looking for a compact, stylish and versatile vehicle will soon have an exciting new choice.
The B-Max is powered by an all new turbocharged, direct fuel injection, twin independent variable, cam timing, 1.0 litre, 3 cylinder engine using Ford's EcoBoost technology and Auto Stop-Start System. With all these technology packed in, Ford aims to achieve significant reductions in fuel-consumption and CO2 emissions. The company is likely to come out with the production version of this vehicle in roughly 2 years.