Ford Launches Commercial Production Of Figo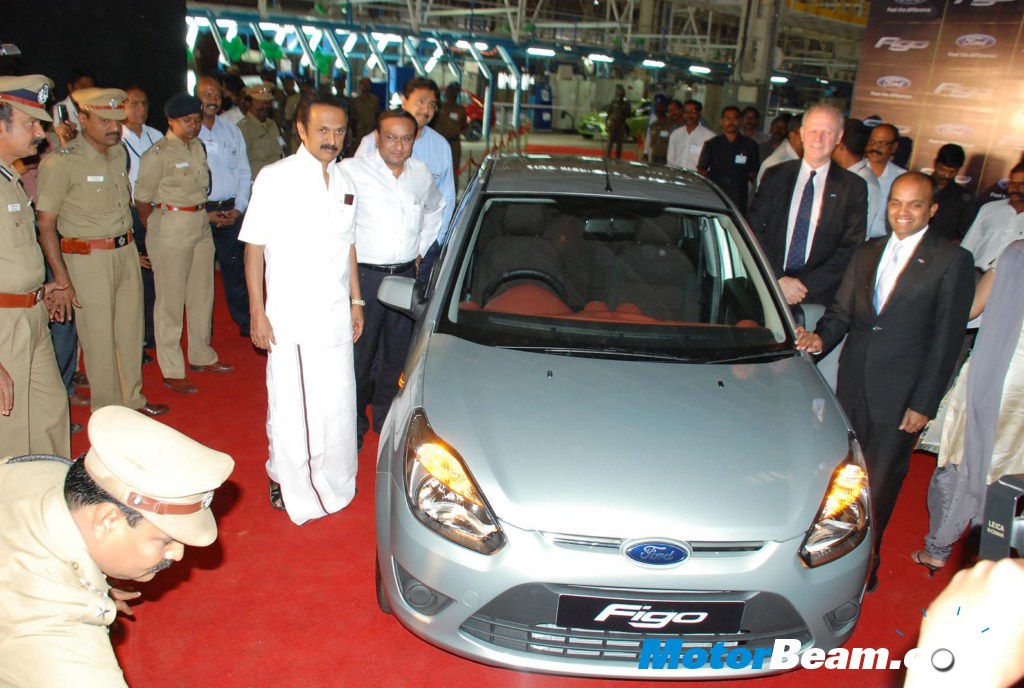 The first production model of the Ford Figo was driven off the assembly line today with Chief Minister of Tamil Nadu D. M Karunanidi, Dr. M K Stalin (Deputy CM), Michael Boneham (president and MD, Ford India), Raj Nair (Ford VP of operations, Asia Pacific and Africa), Sandip Sanyal (Ford executive director of operations for India) and nearly three thousand employees of the newly expanded facilities were on hand to take part in the ceremony. Following the ceremony, the group inaugurated the new engine facility that manufactures the 1.2L petrol engine for Figo.
The new compact car underscores the importance Ford has placed in the burgeoning India automotive market as well as throughout the region. While Figo will be manufactured primarily for Indian consumers initially, the new model also will be exported to other countries including South Africa, as early as middle of 2010. The new, 40,000 square metre flexible engine line, also part of Ford's nearly $500 million (USD) commitment over the past two years in the facility, will build both diesel and petrol engines side-by-side for the new model. Four cylinder engines in varying displacements up to 1.6 litres also will be produced for export at the Chennai facility.