Ford Mustang Flexes Pony Car Muscle At 2016 Auto Expo [Live]
It's a plane! It's a horse! No, it's the Ford Mustang and one of the world's most celebrated muscle car has finally made its way into the Indian market at the Auto Expo 2016.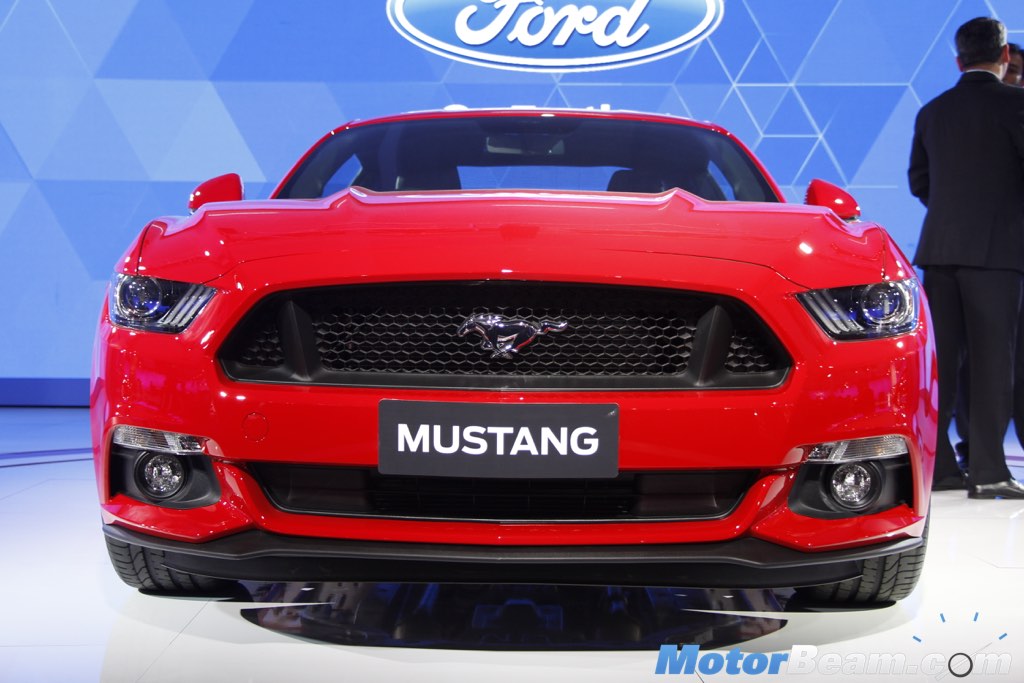 After more than fifty years and six generations of change, Ford has finally released the reins of the American Stallion, Ford Mustang, and released it to gallop into the growing Indian market. Ford has confirmed that the iconic car would go on sale in the 2nd quarter of 2016 which has given the car enthusiasts in India an opportunity to bring home the car with which they have had an eternal affair.
The Ford Mustang will be the first all-American muscle car to be launched in India and the Indian version will be shipped as a completely built-up unit (CBU) from the United Kingdom. Adding to the excitement, the Mustang GT would be available only with the most powerful engine variant in India, the massive 5.0 litre V8 motor which churns out 420 BHP of power and 529 Nm of torque.
The Mustang, pioneer of pony cars, is into its 6th generation and looks more modern and sportier than ever, but at heart, it still retains the distinctive features of the original 1964 Mustang like the long sculpted hood, the short rear deck and the aggressively styled front headlamps. Also, the 6th generation is the first one to be manufactured with the right-hand drive option.
The features list on the Indian Mustang is same as that on the American version, which includes Ford's Sync 3 infotainment system with a 4.2-inch multi-information display, start-stop button, adaptive cruise control, electronic line lock, blind-spot information system (BLIS) with cross traffic alert, drive mode selector and rain-sensing wipers. The Mustang features the LED equipped HID headlamps which improve visibility and add to the style quotient.
Ford has remained tight-lipped about the pricing of this cult car, but if rumours are to be believed, the car would cost upwards of Rs. 70 lakhs because of the heavy import duties levied on completely built-up units. The Ford Mustang is a symbol of style, performance and heritage. Not only youngsters but people of all age groups will love this car for its glorious history. Undoubtedly, this untamed American horse will give steep competition to its indirect rivals and may open the doors for the rather absent muscle cars in the Indian market.
2016 Ford Mustang
– This is the 6th generation of the muscle car
– The 5.0-litre V8 petrol engine will make it to India
– Ford will launch the Mustang in the second quarter of 2016