Ford Showcases New Auto Parking System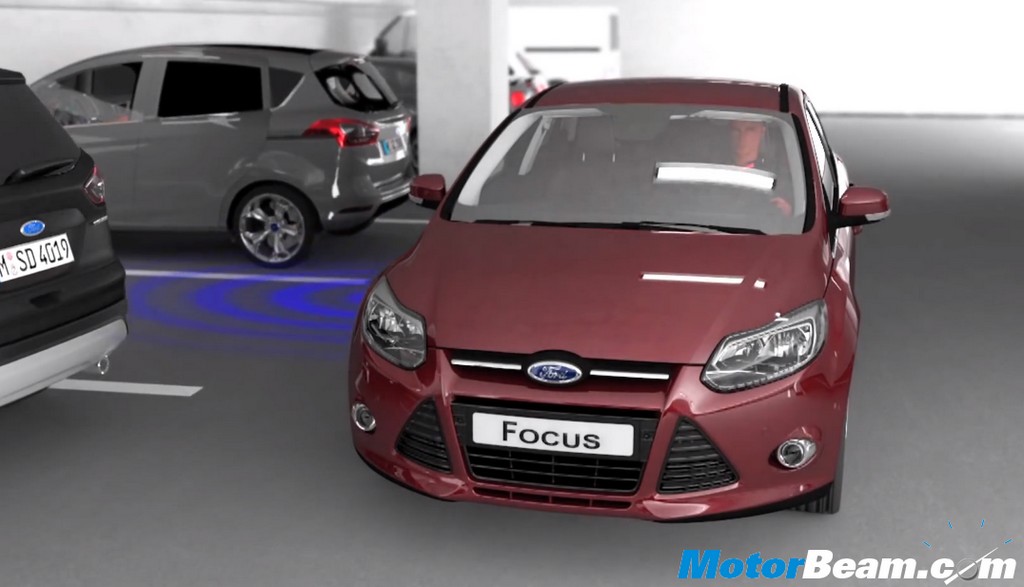 Ford has unveiled its latest technology being developed in view to help curb driver stress. This system is called Fully Assisted Parking Aid. The system is a follow-on to the Active Park Assist system which is already doing duty in many of its production cars, enabling assisted parallel parking. However, in Fully Assisted Parking Aid system, the driver need not be present inside the automobile for successful accurate parking to be done. This new technology enables the driver to ensure that the vehicle is parked into the designated spot at the press of a button. The Ford car will be able to automatically switch gears, accelerate, steer and brake without any driver input.
This Fully Assisted Parking Aid technology uses ultrasonic sensors to detect open parallel, diagonal or perpendicular parking spaces. This is done for speeds up to 29 km/hr. The driver can then bring the vehicle to a halt, shift to neutral and press hold the Fully Assisted Parking Aid button in the car. This enables the software to take control of the car and manoeuvre it into the detected parking space accurately.
Suppose the parking space is so tight as to prevent the driver from exiting the car comfortably, a remote option is in place such that the car parks itself without the driver being present inside, just at the push of a button. The system is also capable of detecting the best parking spot available and the right trajectory to get into that space. However, the button on the remote must be held depressed until the completion of the operation.
The new autonomous technology is intriguing because it shows that an automobile is capable of driving itself without driver interference albeit in the safety of a parking lot. Ford has also unveiled at the proving ground in Belgium a new "Obstacle Avoidance" technology that enables the system to automatically apply brakes and steer to safety so as to avoid collision when an obstacle is detected. The system would first alert the driver of the possible collision impact upon the detection of the obstacle and eventually take preventive measures by braking and steering to safety. Ford has not revealed as to when the two systems will be introduced into production cars, but it is likely to take at least another year.
[youtube:http://www.youtube.com/watch?v=dQjntXvMVTE 540 375]