Ford Sold 1 Fiesta Every 2 Minutes In 2012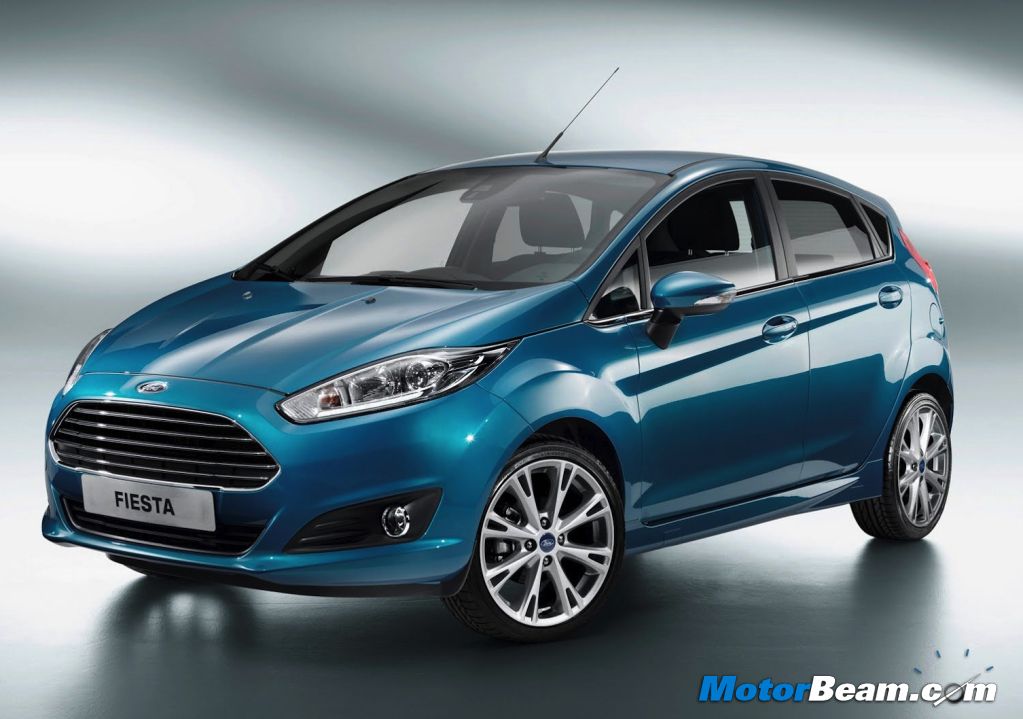 The Ford Fiesta has been crowned the highest selling car in Europe for 2012, and this is the fourth consecutive year it has held this prestigious position. Ford sold 3,06,406 Fiestas in 2012 and 1,10,000 of them in the United Kingdom alone. This when calculated turns out on an average, Europeans bought one Fiesta every 2 minutes last year (that is the same time it takes to cook Maggi)! This is an amazing feat for the American car manufacturer. Ford is launching the Fiesta facelift in Europe at the moment.
The new Ford Fiesta is equipped with the new 1.0-litre EcoBoost engine as well as the highly fuel efficient 1.6-litre ECOnetic Duratoq TDCi diesel engine. This diesel engine has CO2 emissions of just 87 g/km. A new technology, the MyKey has been introduced in the new Fiesta which makes driving safer and enables the owner to program variety of settings and even a feature called Speed Control which can set the speed limit of the vehicle to 120 km/hr. This enables owners to ensure the Fiesta is driven safely by their children as well.
The 2013 Fiesta is also equipped with Ford's SYNC and SYNC Emergency Assistance. The Ford SYNC system is a voice activated connectivity system which connects to the in-car entertainment system as well as can control host of other features. The SYNC Emergency Assistance directly contacts local emergency services if the vehicle meets with an accident. The new Active City Stop system is also there which helps prevent low-speed collisions.
Ford said that the success of the Fiesta can be attributed to its exceptional quality, fuel efficiency as well as high level of equipment, along with a very value for money price tag. This new Fiesta will be available for an amazing price of just Rs. 8.6 lakhs in the UK and is expected to keep up similar volumes in 2013. But in spite of the Fiesta being such a success in Europe, in India the Fiesta sedan has been a tremendous failure. Being overpriced, the car simply could not hold a candle to its competitors nor the older Fiesta (now re-named to Classic) which it replaced. The facelifted Fiesta sedan is expected to be launched in India in 2014. We have to see what Ford does in India to make the Fiesta popular again.