Ford Starts Promotion For Figo Aspire With Farhan Akhtar [Video]
Ford India has started a pre-launch campaign and promotion for the Figo Aspire compact sedan by launching a video on YouTube featuring brand ambassador Farhan Akhtar.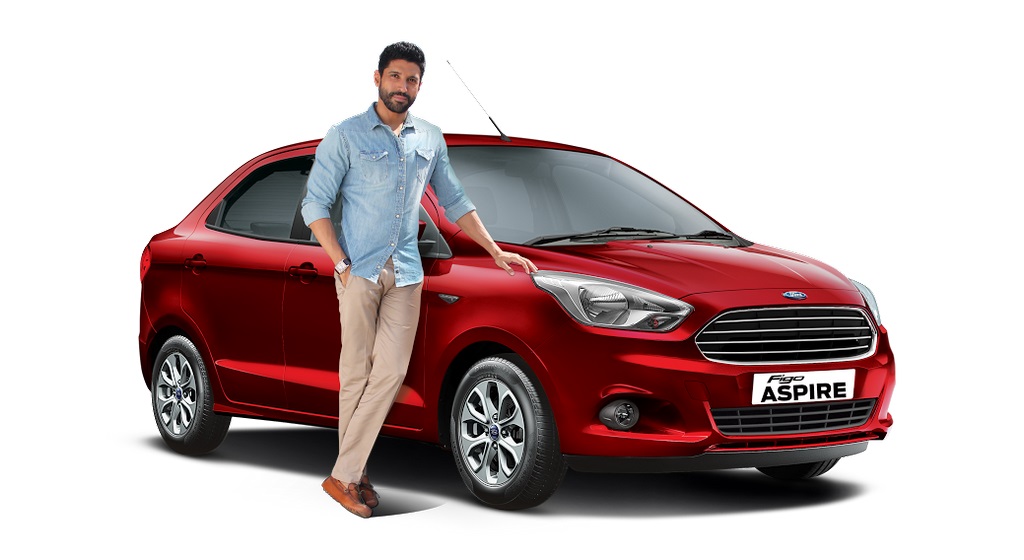 In the past few years, Ford has significantly stepped up its game in India and the company has got the rewards that it truly deserves. Right from new product launches to after sales experience, Ford has not been disappointing. It's no secret now that the Ford Figo Aspire compact sedan will be launched in a month or two and the upcoming car is the first to be manufactured at the company's new Sanand plant in Gujarat.
Having recently revealed the interiors of the Figo Aspire, Ford India has now started campaigning in social media websites like YouTube. Ford India has also started a pre-launch campaign called "What Drives You?" and Farhan Akhtar has been roped in as the Figo Aspire's brand ambassador, releasing a promotional video for the upcoming compact sedan.
The 10 week long campaign asks people to share their goals, dreams and aspirations that drive them to Go Further (Ford India's tagline) every day. Participation will be both online and through on-ground engagement with the showcase of the Figo Aspire in 25 cities as part of a pan-India roadshow. One lucky winner will drive home the world's first Figo Aspire compact sedan and the campaign will also reward eight participants with Rs. 1 lakh each, to help take their aspirations forward in life. Also, a total of 56 participants will be given special prizes and rewards including surprising and personalised experiences in a Ford Figo Aspire.
Judging from the interiors of the Figo Aspire, parts sharing from the Fiesta and EcoSport is very evident, which makes the interiors look very premium and a good place to be in. The problem of rear legroom as seen in the Fiesta seems to have been tackled well and all of us are hoping that the Aspire lives up to the expectations of driving like a typical Ford car.
The Ford Figo Aspire will be powered by three engines; a 1.2-litre petrol, a 1.5-litre petrol and a 1.5-litre diesel engine. The 1.5-litre petrol engine will get Ford's PowerShift, 6-speed dual-clutch transmission, which is also seen on the EcoSport.
The Figo Aspire is expected to do well in the market and comes with many segment first safety features like side and curtain airbags (this feature is rather not seen in more premium segments also). The compact sedan can also be debated as the best looking car in the segment. For now, all eyes are on Ford to price the car competitively.
To participate in the campaign, you can visit and share your stories online on Whatdrivesyou.in.
Catch All The Latest Videos, Subscribe To