Ford Troller T4 Is A Jeep Wrangler Style Rugged SUV For Brazil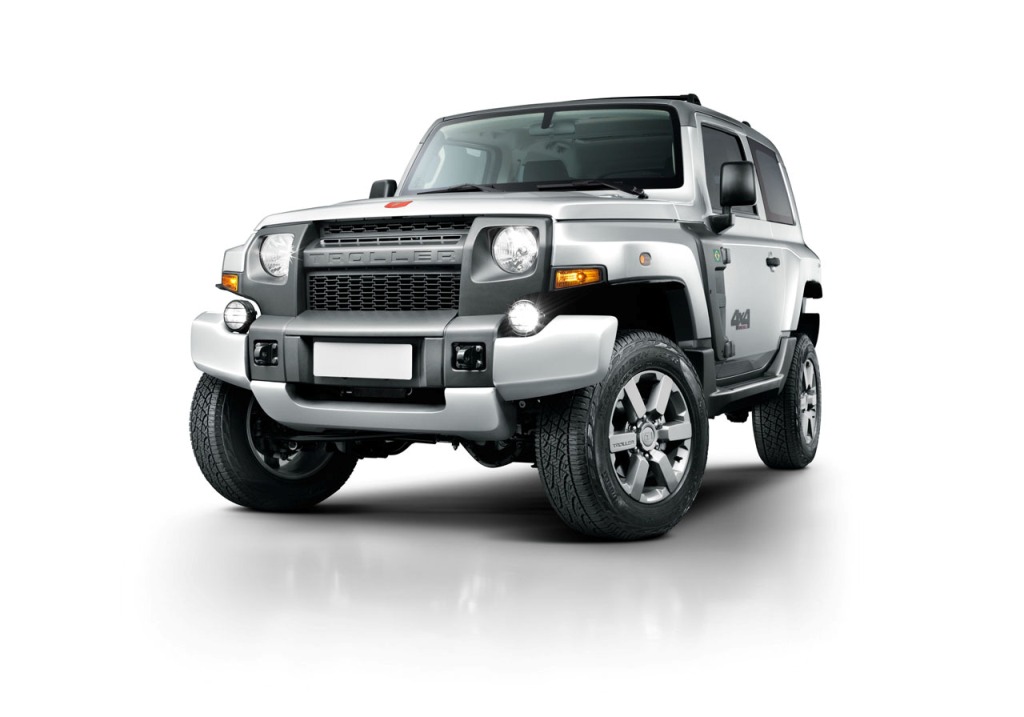 With almost every manufacturer going the crossover route; off-road, rugged and purpose built SUVs are no more seen around nowadays. Yes, they are less practical compared to the rest, but satiate the emotional appeal by ten folds. However, Ford's latest iteration of the rugged SUV with the Troller T4 is not only pleasing to the eye, but also goes back to the basics of building SUVs. Developed as a Brazil specific model, the Troller T4 has been locally engineered and designed to take on the harsh and tough terrains of the South American country.
The Ford Troller T4 takes inspiration from the TR-X concept that was showcased at the 2012 Sao Paulo Motor Show and can be stated as a successor to the legendary Ford Bronco. The SUV in a way is a competitor to the Jeep Wrangler and administers the same principles of a no nonsense rugged SUV. However, the Troller does manage to adapt to a modern body shell and makes use contrasting colours, LED tail lights and a lot more.
The Troller T4 stays true to the concept in terms of looks. The SUV boasts of a muscular appeal and an intimidating stance. The front fascia exudes a strong character with the massive grille that extends to the rear profile as well. The SUV gets 17-inch alloy wheels, sway bars that can be disconnected, while a snorkel can be easily attached to the Troller's high-mounted air intake. The Troller also comes with the optional 'sky-roof' that essentially are two-glass panes that allow plenty of light inside the cabin.
Ford has not yet revealed the interiors of the SUV yet, but claims that it can be easily cleaned of any dust that might accumulate from some serious off-roading. In terms of powertrain, the Ford Troller T4 gets a 3.2-litre diesel engine, mated to a 6-speed manual transmission. The power figures however have not been revealed, but are sure going to be a brute complimenting the aggressive exterior. The SUV will also get four-wheel drive and could accommodate some additional off-road tech.
If you haven't noticed, the Troller T4 does not get the blue oval badging on the outside. That is because the Troller was originally founded by Brazilian entrepreneur Rogerio Farias in 1995 and was later purchased by Ford in 2007. Even though, the Troller T4 is a Brazil specific model, we do hope that the folks at Ford have a change of heart and plan to bring it to our country at some point. Ford India, are you listening?