Hyundai i10 Remains Highest Exported Vehicle In FY2014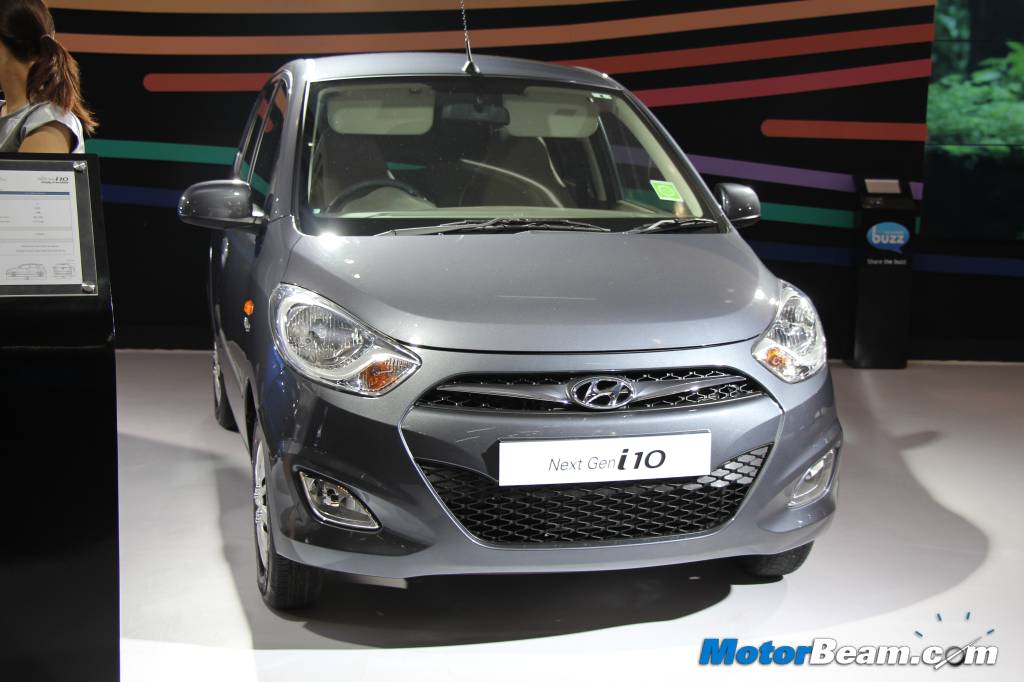 India's largest exporter Hyundai maintained the top spot in exports with the i10 hatchback in the last financial year 2014. The South Korean car maker exported 1,09,074 units of the i10 from the country, down by 29 percent from 1,53,168 units in FY2013. Out of the top 10 most exported vehicles in the last fiscal, Hyundai came up with the most number of vehicles, while Volkswagen entered with the Vento. India's largest car maker Maruti Suzuki however, couldn't make it to the list, but had strong domestic sales.
The Hyundai i10 performed a bit poorly on domestic as well as export sales, but still managed to retain the top spot for the company. The Nissan Micra was the second highest exported car on the list at 78,383 units, growing by 13 percent compared to 60,063 units in FY2013. Nissan also over took Maruti Suzuki in exports last fiscal with the Sunny and Micra models. The company saw an overall increase of 18 percent in exports to the tune of 1.16 lakh units; however, is still struggling in domestic sales and barely sold 12,596 units of the Micra in the last financial year.
The surprise package on the list though was the Volkswagen Vento which jumped from 16th position in 2013 to 6th position this year. The Vento's exports tripled in the last fiscal with 32,017 units to have been exported out of the country. The other surprise was Maruti Suzuki which lost 16 percent in overseas sales to end the fiscal at 1.01 lakh exported units. The decline in exports for Maruti will remain this year as well, as the company has stopped exporting the A-Star to Europe. Maruti still retains almost 50 percent of the domestic sales in the country.
Overall, the export market grew marginally by 1 percent to 5,50,466 units in FY2014, compared to 5,47,222 units in FY2013. It has been a win-win year for Hyundai though; with its most exported vehicles being the i10, i20, Accent (old) and the Eon from India. Surprisingly, the Accent has more demand overseas than the small car Eon. Hyundai's new products, the Grand i10 and the Xcent compact sedan have also been doing well domestically and in the export market as well.
Source – ETAuto