Fourth Generation Mercedes C-Class Spied Again
The fourth generation Mercedes-Benz C-Class has been spied testing under camouflage yet again. The new C-Class is undergoing testing and was recently also caught testing on the Nurburgring. The C-Class is expected to be even more luxurious and move a little bit higher in the Mercedes-Benz model line-up as the new CLA-class is the new addition becoming the entry-level sedan for the German car company. This next generation C-Class will launch sometime next year.
The C-Class caught testing here suggests that the exterior design will be have certain influences of the 2014 S-Class as well. The C-Class should have a new grille which will be similar to the latest CLA-Class and the A-Class Mercedes cars. The headlight too will be more modern and aggressive and may borrow a little bit from the recently launched E-Class facelift. At the rear, the tail lights will be vertical and the exhaust tips will be integrated into the rear bumper.
The Mercedes C-Class will be launched next year as a sedan in the conventional fashion. It is expected that later different bodystyles will be launched, first the estate version, followed by a coupe as well as a cabriolet version. The engines are expected to be same like the current model, the turbocharged 4-cylinder petrol and diesel versions. Later a petrol hybrid and maybe even a diesel hybrid will be launched. Mercedes-Benz will introduce their latest innovative and modern technology into the next generation C-Class.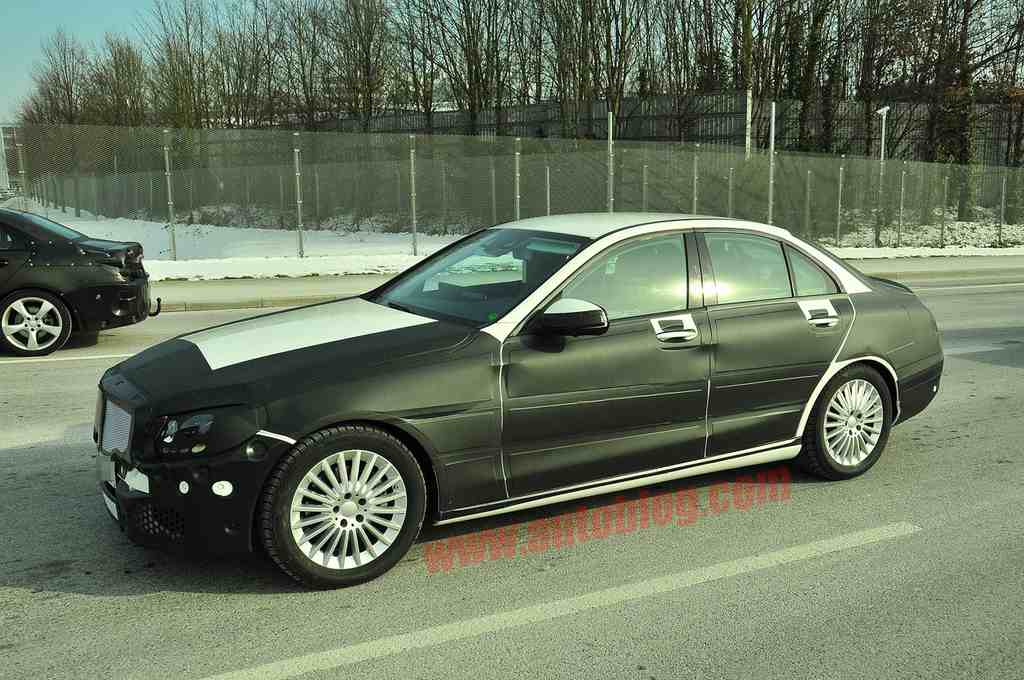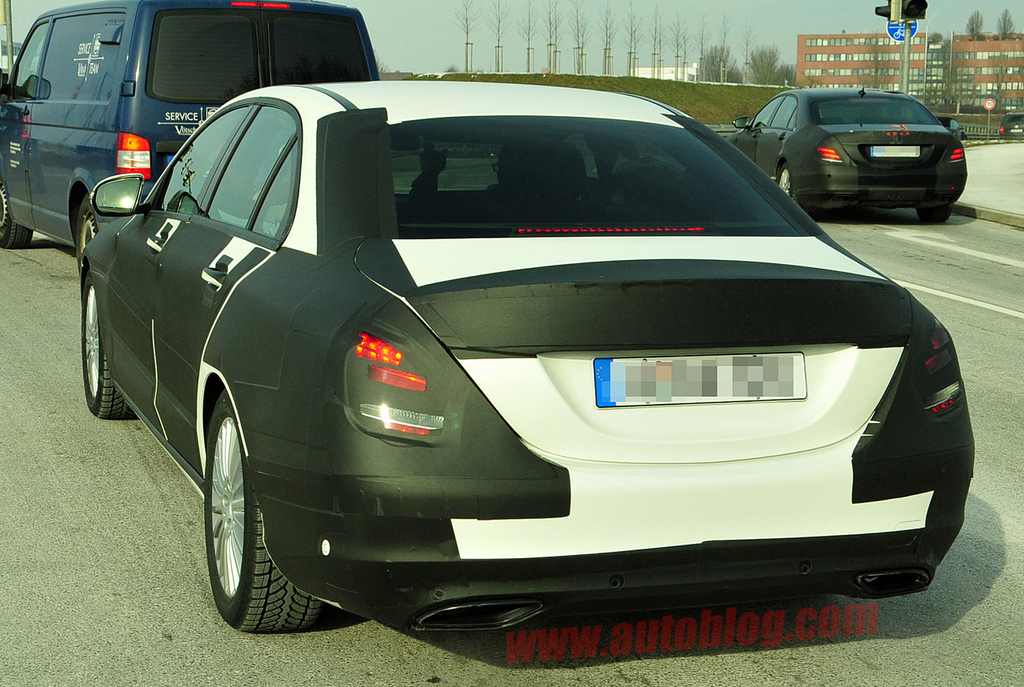 Source – Autoblog