Eric Buell Reveals Fuell Electric 2-Wheeler Brand
Former Harley-Davidson engineer Eric Buell has started an all-electric motorcycle company.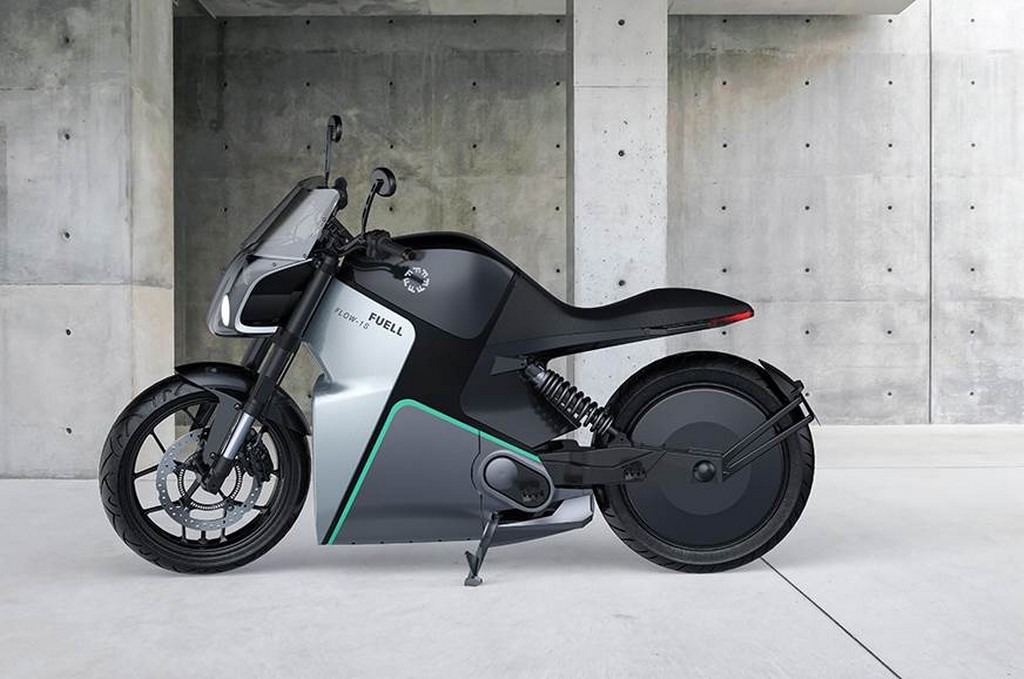 Erik Buell has announced that he has founded an EV startup called Fuell that will make all-electric motorcycles. He has teamed up with Frédéric Vasseur and Francois-Xavier Terny to launch the Fuell brand. Fuell will reveal two products, an electric motorcycle, and a bicycle, on April 23rd 2019. Frédéric Vasseur is the owner of the company that makes the chassis for Formula E and François-Xavier Terny is the CEO of Vanguard Moto Inc.
The motorcycle is named as Flow and the bicycle is known as Fluid. The Flow will be available in an 11kW Flow-1 and a 35kW Flow-1S version, to suit different demands of riders. At the front, the Flow features a twin stacked projector lights and a small windscreen. The motor on the motorcycle is fitted in the rear wheel hub, eliminating the need for a chain or a belt to drive the rear wheel. It also comes with a TFT screen with various security and connectivity functions. Both the versions have a range of 125 miles (200 kms) and can be charged in 30 minutes using a CCS 2.0 (Combined Charging System).
The Fluid is an electric bicycle that will be fitted with two removable lithium-ion batteries with a total of 980Wh. The fluid has a claimed range of up to 125 miles (200 kms). It will also feature two variants, Fluid-1, with a top speed of 32 km/hr packs a 250W motor and Fluid-1S, with a top speed of 45 km/hr, packs a 500W motor.
Prices for Flow start at $10,995 (Rs. 7.69 lakhs) and for Fluid at $3,295 (Rs 2.3 lakhs). The company says the bookings will open in the US market from mid-April onwards and will start delivering the Fluid to its customers later this year. The Flow, on the other hand, will reach owners by early-2021. It is still not sure whether the company will sell the models in other markets except the US.
Fuell Electric 2-Wheeler Brand
– Frédéric Vasseur and Francois-Xavier Terny are partners in the Fuell brand
– A motorcycle named Flow and a bicycle known as the Fluid have been revealed
– The brand is set to fully reveal both products on 23rd April 2019.