'Furious 8' Releasing On 14th April 2017
The next installment of the blockbuster super-hit series, Fast and Furious 8 has been confirmed to reach theaters by April 2017.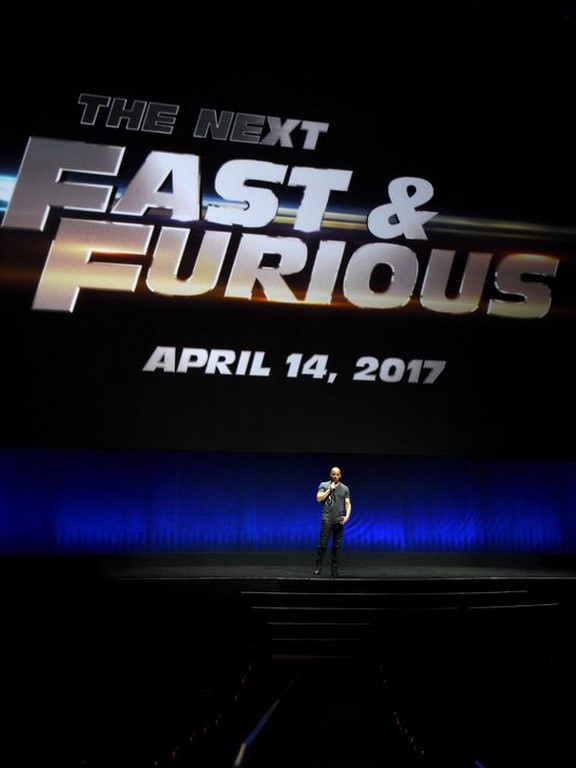 All car freaks around the world will definitely be following the series of action films which center on illegal street racing and heists, known as Fast & Furious. The franchise that is distributed by Universal Pictures, was established with the first movie of the series in 2001 titled 'The Fast and the Furious'. Right up-till the recently released seventh installment, 'Furious 7', the series has earned a huge $3.5 billion (Rs. 22,169 crores) at the worldwide box office as of April 2015 and it has become Universal's biggest franchise of all time.
At a recent announcement made by actor Vin Diesel in Last Vegas at CinemaCon (the gathering of the nation's theater owners), the next chapter in the Fast & Furious saga is coming fast. Fast and Furious 8 will be reaching global movie theaters by 14th April 2017 and will be the first complete movie that will not feature the late Paul Walker. At the event, an emotional Vin Diesel invoked his co-star Paul Walker who died in a car crash on 30th November 2013 and said that he was with his late pal the last time he was at the Vegas exhibition.
Diesel also said, "I swear to you and I swear to my brother upstairs we're going to make the best movie you've ever seen". No additional details regarding the next movie were revealed, but according to a few recent reports (that may not be completely believable), it will be shot in New York.
Furious 7 which released on 3rd April this year, passed the $1 billion (Rs. 6334 crores) mark globally after just 17 days of release, a record for the fastest sprint to the box office milestone. The film has now made $1.15 billion (Rs. 7284 crores) and is also hugely popular for the emotional ending which features a touching tribute to Paul Walker.