Global NCAP Asks Nissan To Stop Selling Datsun GO In India
The Datsun GO has so little structural integrity that in case of a head-on collision, the passengers are unlikely to survive the accident. This has prompted Global NCAP to suggest the stop in sales of this model.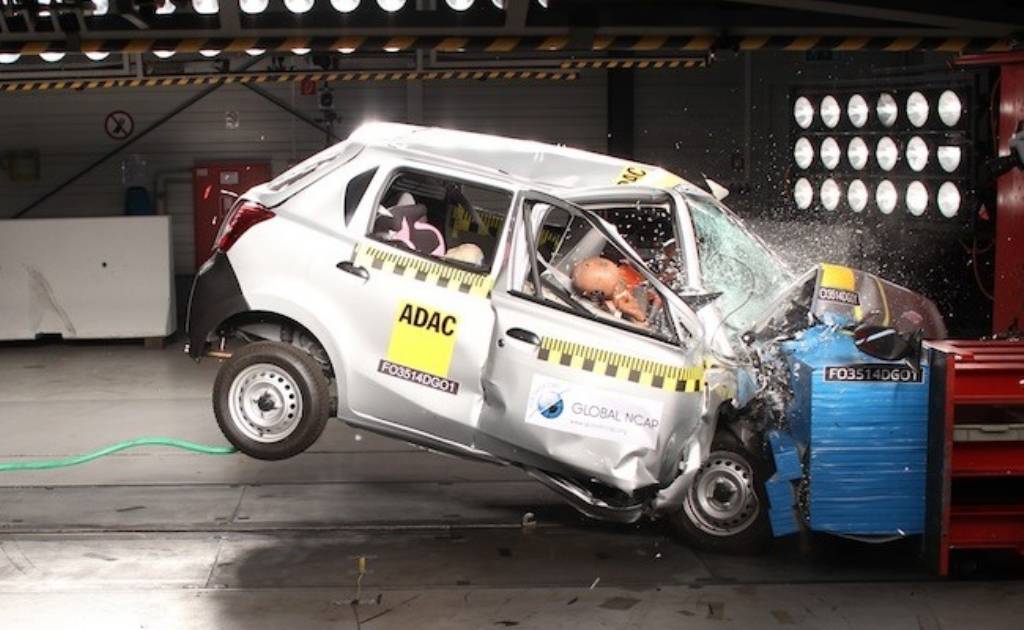 In a rather startling move, Global NCAP chairman Max Mosley has written a peronal letter to Renault-Nissan CEO Carlos Ghosn asking him to withdraw the Datsun GO from sale in India pending an urgent redesign of the car's body shell. The Datsun GO was subjected to a full frontal crash test at 64 km/hr and received a zero-star rating, failing to meet even basic safety standards. In fact, the NCAP crash test report showed the GO to have weak structural integrity, which would render the inclusion of ABS and airbags useless on the car. Furthermore, it also stated that the occupants would not even survive a head on collision inside the Datsun GO.
While the Global NCAP has no jurisdiction or powers either globally or in India, it did make a recommendation to Nissan to withdraw the model solely based on the dismal levels of safety the car provides. In response to Global NCAP's recommendation, Nissan India stated that "the Datsun GO meets required local vehicle regulations in India and was developed with a strong intention to deliver the best adapted solutions to the local conditions, from best in class braking and good visibility to durability, seat comfort and reduced motion sickness – all being taken as a package aim to decrease potential risk of road accidents."
Speaking further Mosley added that applying UN's minimum crash test standards to all passenger car production worldwide is a key recommendation of the Global Plan for the UN Decade of Action for Road Safety. Mr. Ghosn should demonstrate leadership in both Nissan and on behalf of the vehicle and halt the sales immediately and carry out necessary changes instead. It is a regular practice by car companies to justify poor safety on cars in developing countries by stating that they meet local conditions and in this case too Nissan is behaving no different, stated NCAP.
While the safety issue on the Datsun GO came to light now, NCAP has sent two letters to Nissan in the past as well, outlining the problems with its cars sold in Latin America. Launched earlier this year in India, the Datsun brand was Nissan's entry into the sub Rs. 4 lakh segment. Apart forom India, the GO is also slated to be sold in several other emerging markets including Indonesia, Russia and South Africa with the model being made in India for markets like South Africa.
Apart from the Datsun GO and the Maruti Swift, the first phase of car tests at Global NCAP saw India made vehicles including the Hyundai i10, Maruti Alto 800, Ford Figo, Volkswagen Polo and Tata Nano, with all the cars failing to attain a single star in the crash test results. However, Volkswagen was quick to make amends and made driver and passenger side airbags as standard across all variants on the Polo, thereby attaining an impressive 4 stars, while the Ford Figo managed to survive the test thanks to its structural integrity.