GM Unveils 2013 Chevrolet Spin MPV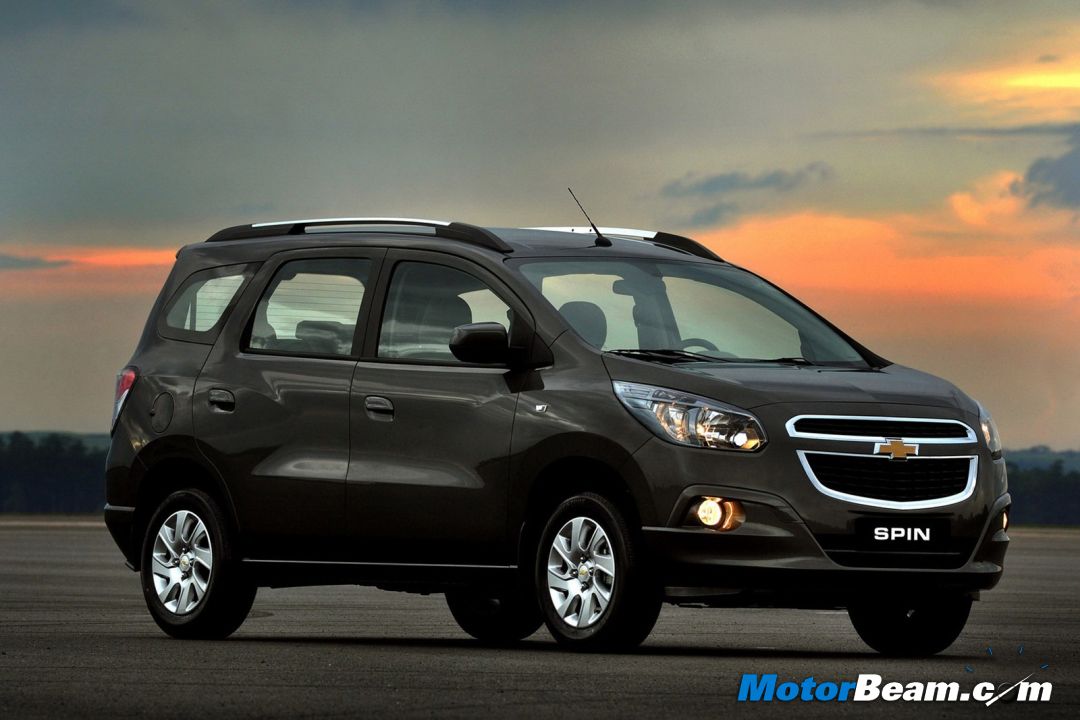 General Motors has launched the all new Chevrolet Spin for the South American and Asian markets. The new Spin is perhaps the MPV version of the previously introduced Chevrolet Cobalt Sedan. Chevrolet Cobalt was launched last year for the select few markets across the world. The Spin shares its platform architecture with Cobalt and looks like it is just an elongated version of Cobalt.
This compact minivan was designed and developed by General Motors Brazil in its factory in São Paulo. Testing took place in four different continents across the world. The model will roll out in South America and Asia this July. However, the pricing has not been revealed by GM.
[youtube:http://www.youtube.com/watch?v=Fcc35VOtZo4 540 375]
The Spin is fitted with 1.8-litre four-cylinder Econo.Flex engine, which produces 108 HP when running on ethanol and 106 HP when running on gasoline with two transmission choices. One is a a 5-speed manual gearbox and the other is a 6-speed automatic transmission. Depending on the trim model, the Chevrolet Spin can seat either five or seven people. With seven people on board, the boot capacity is 162 litres. The capacity can be increased to 710 litres in five seater mode. The same can be increased to 1,668 litres on folding the middle row seats.
The model comes in two variants. One is the 5-seater LT which comes with standard air-conditioning, power steering, ABS, EBD, dual airbags, power windows and locks, plus height adjustable driver's seat and steering wheel. The other one is the LTZ which adds a third row of seats, trip computer, parking sensors and steering wheel controls.
General Motors will not be bringing the Spin MPV to India anytime soon. The company has instead chosen to launch the Chinese MPV from SAIC, calling it the Enjoy. The Chevrolet Enjoy will be launched in October 2012 and will be powered by a 1.3-litre Multijet diesel engine. It is expected to be priced between Rs. 6-8 lakhs, slotting below the Tavera.