GMI Launches Chevrolet Beat LPG
GM India has launched the Chevrolet Beat LPG priced at Rs. 4.10 – 4.53 lakh (ex-showroom, Mumbai). Unlike the regular Venturi-type kit that has been ruling the market till now, the new LPG Beat comes with Advanced Multipoint Sequential LPG Injection Technology type kit which delivers an ARAI certified mileage of 13.29 kmpl. The Beat LPG is powered by the new SmarTech engine which generates power of 80.04 PS @ 6400 rpm and torque of 103.8 Nm @ 4400 rpm in LPG mode. The Beat LPG has a range of 349 kilometres on LPG alone and 1000 kilometres on LPG and gasoline combined.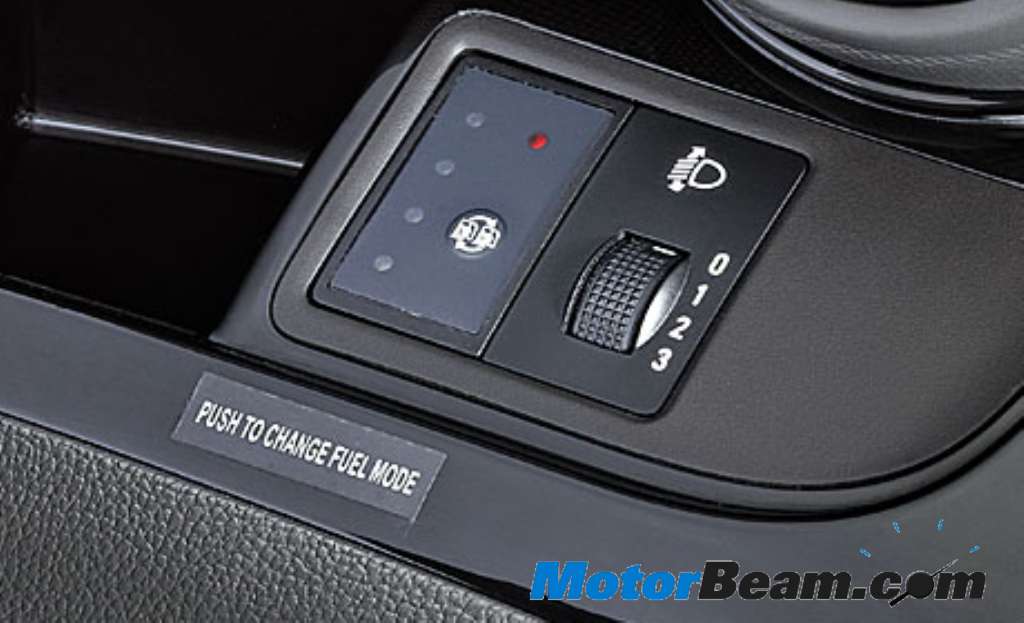 Features of the Chevrolet Beat LPG Kit : –
Less weight
No power loss
No jerks and backfires which means smoother hassle-free transition from petrol to LPG and back.
Better routing control and no kinking.
No chance of inside/outside corrosion for life.
The LPG kit is intelligently placed in the engine compartment, hence consuming lesser space and giving enough room for the passengers.
The cabin space is not affected due to LPG kit and hence passengers can enjoy the same space as Beat petrol.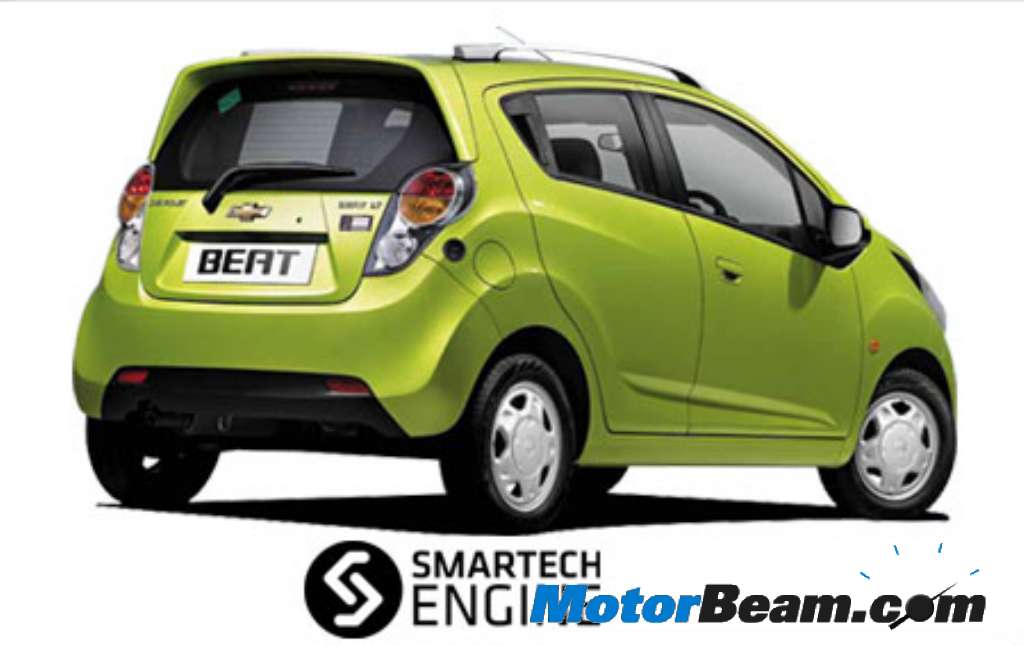 The LPG kit fits snugly in the engine compartment, with no compromises on interior space. A sensor-based button allows users to conveniently go from LPG to petrol and back. The Beat automatically shifts to petrol when the LPG is depleted. Two versions of the LPG Beat – the LS and LT – are offered. Both come with the same industry first 3 year/100,000 kilometre warranty as the petrol version and offer the lowest service/maintenance/parts cost for 3 years/45,000 kilometres.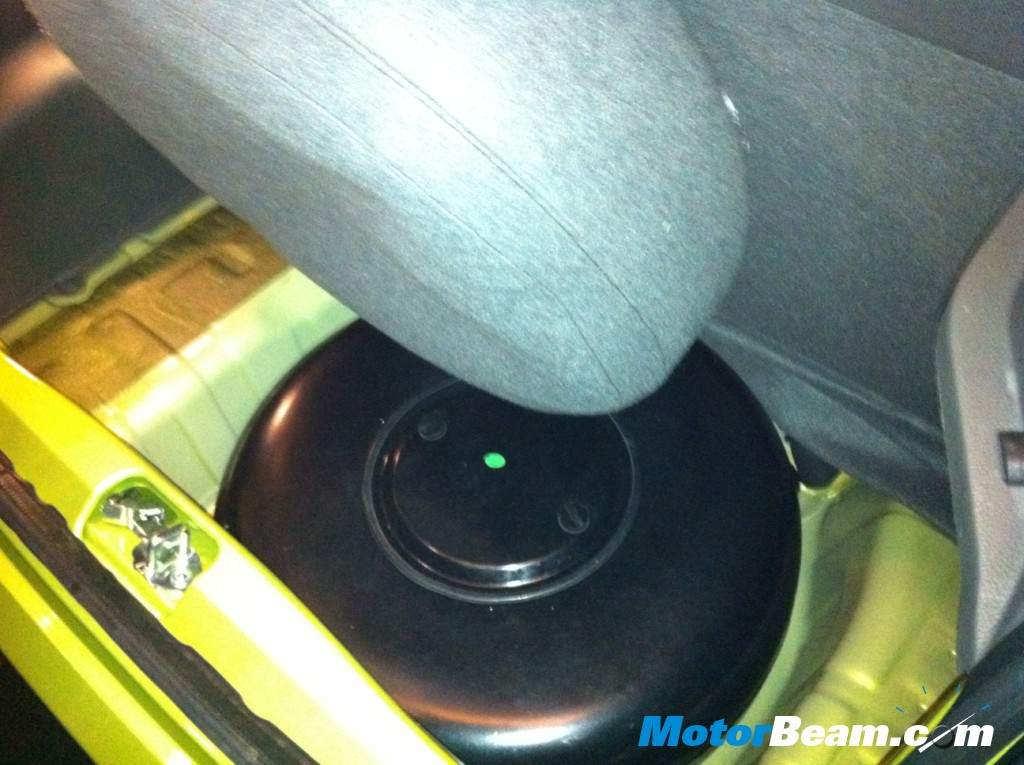 About the SMARTECH Engine
The new 1.2-litre SMARTECH engine was developed by the GM Technical Centre-India in Bangalore in cooperation with GM's new powertrain facility in Talegaon for Indian driving and climatic conditions. It will power a range of new models offered by GM in India. Aluminum alloy cylinder heads, an optimized cylinder block and lightweight pistons decrease weight and maximize fuel economy. An innovative rocker-less DOHC cam shaft, long runner plastic intake manifold and lightweight crank shaft with eight balancer weights and low tension rings further improve the engine's efficiency.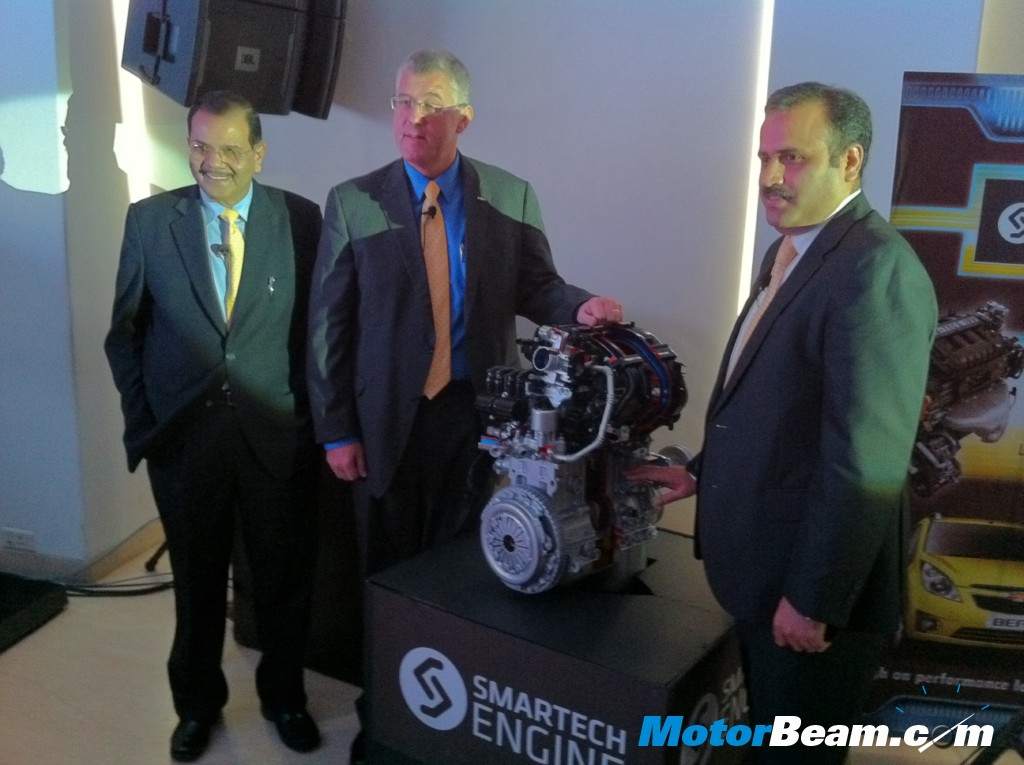 The use of the maintenance-free silent IT timing chain drive system reduces noise, vibration and harshness. Durability is ensured through the application of an epoxy coating on the cylinder block and anti-corrosion coating on cam cover baffles, and the use of stainless steel core plugs and bay to bay ventilation. Extensive testing and validation in India were carried out to ensure top-of-the-line performance.