GWM R1 EV Unveiled At 2020 Auto Expo
The GWM R1 EV is a petite car and claims a range of 351 kms.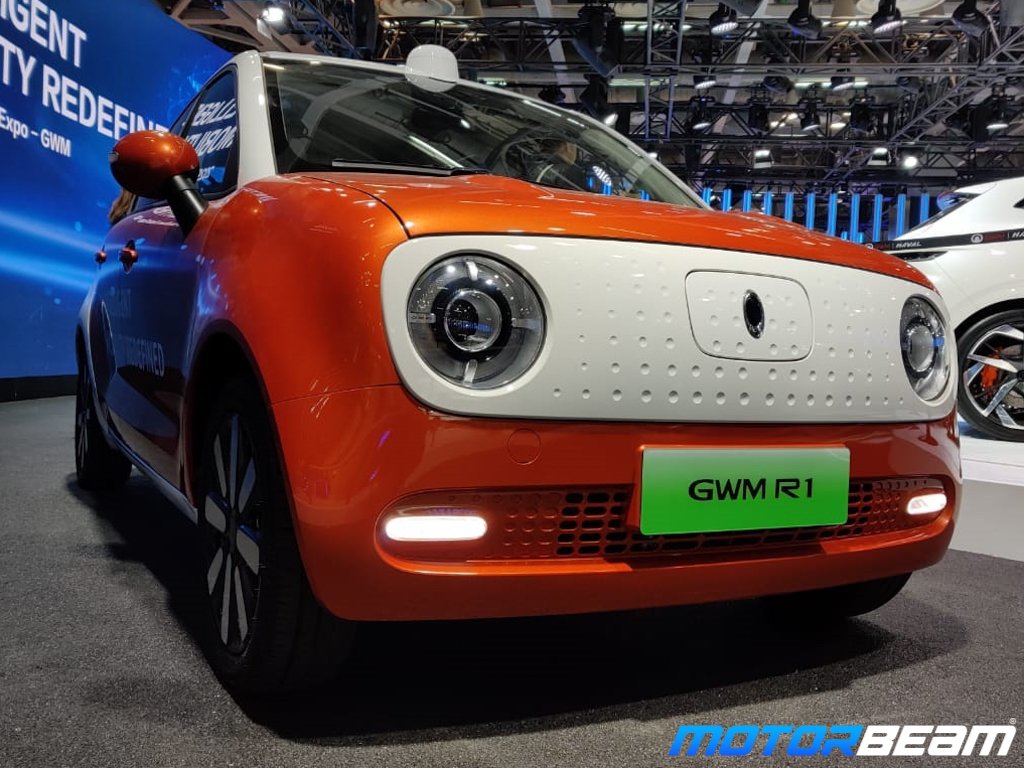 The GWM R1 from Great Wall Motors is touted to be the world's cheapest EV, and it has been unveiled at the 2020 Auto Expo. The GWM R1 EV is a petite car, with a 35kW battery and a claimed range of 351 kms. The car's design is much like the Honda-e electric vehicle, and the wheels and the taillights will remind you of the smart cars. The front "grille" design with the dots can also be seen in the Kia Niro EV. Overall, the car is small and looks pretty well proportioned.
The interior is pretty basic while the infotainment system is more on the larger side. The gear selector is unorthodox but takes up minimal space. The interior space has a circular theme. The ac vents, gear dial, door mirrors and the gauge cluster all have a circular shape or outline. This gives the car some character.
The rear seat space seems to be a bit compromised, pertaining to the size of the car. The Indian currency conversion of the subsidized price of the GWM R1 is about Rs. 7 lakhs. If the car launches in India, pricing will be in that region.