Hero Looking To Launch Hybrid Bikes Like Leap, RnT, SimpliCity
Hero MotoCorp is looking to acquire or collaborate with electric two-wheeler battery makers in order to get new technologies for its upcoming electric bikes that will be sold in developed markets like the US and Europe.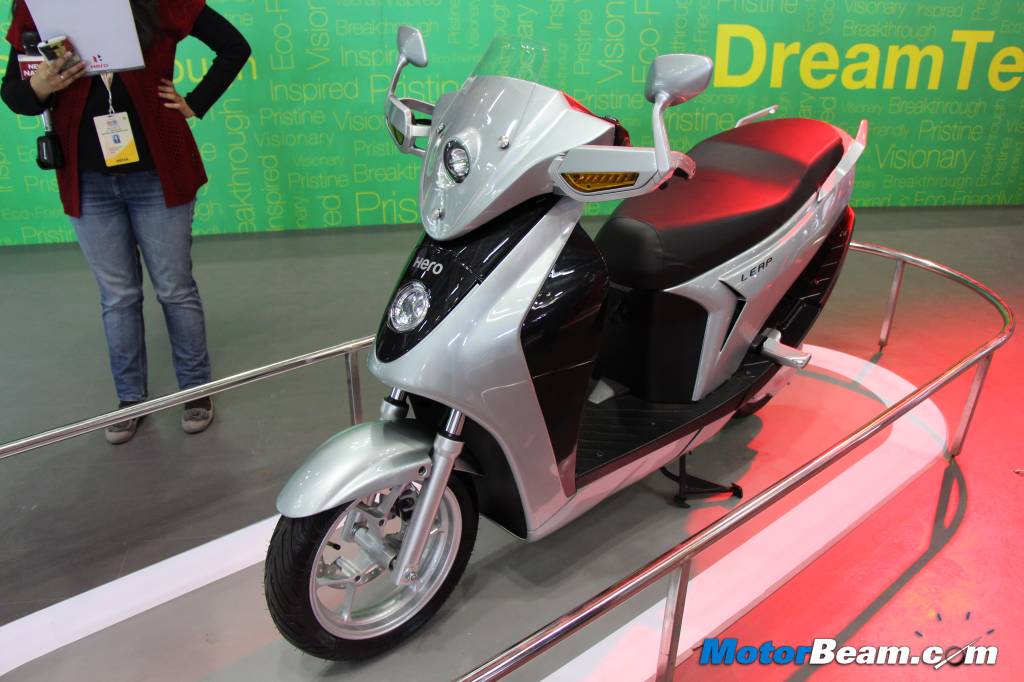 Post parting ways with erstwhile partner Honda, Hero MotoCorp ventured into several partnerships and collaborations across the globe to bring new technologies and powertrains that will be available on the new set of products to come from the manufacturer. Having showcased a string of new concepts and technologies at the 2014 Auto Expo, the company is now looking to acquire or collaborate with battery makers that will provide with the latest technologies to power its new range of electric two-wheelers.
Hero most recently invested Rs. 450 crores in a Jaipur based R&D facility to develop new products from scratch. The company had showcased various concepts including the RnT diesel powered hybrid two-wheeler, Leap Hybrid and SimplEcity electric bike earlier this year that will be launched in the coming years. Hero has stated that the Leap Hybrid is almost ready but a launch plan is yet to be finalized. Development on the SimpliCity on the other hand has also commenced that is targeted towards modern urban commuters.
The Hero Leap would be India's first series production hybrid scooter that uses a 124cc engine coupled with a lithium-ion battery that produces 10.73 BHP of power. The company had claimed a total range of 340 kms for the hybrid scooter, while the top speed is restricted to 100 km/hr when used with the range extender. The SimplEcity on the other hand is an electric bike for the modern urban commuter and comes with a 4 kW motor and a lithium-ion battery and weighs just 35 kgs. The new products will be ground breaking for Hero with both the models targeted at developed markets.
The new products are very crucial for Hero, especially as the company plans to enter the US market by 2016. The manufacturer has already sent out its products for homologation in the US, and is looking forward to set up its dealer and distribution network i Uncle Sam's country. Branding however is still undecided by the company. The world's largest two-wheeler maker by volumes, Hero's domestic annual capacity is measured at 7.65 million units that will be extended further at an additional 1.8 million units per annum, once the fifth plant located in Gujarat will be operational by 2015. Hero is also scouting various locations in South India to establish its sixth plant.