Hero MotoCorp Unveils IgnitOr & Passion x Pro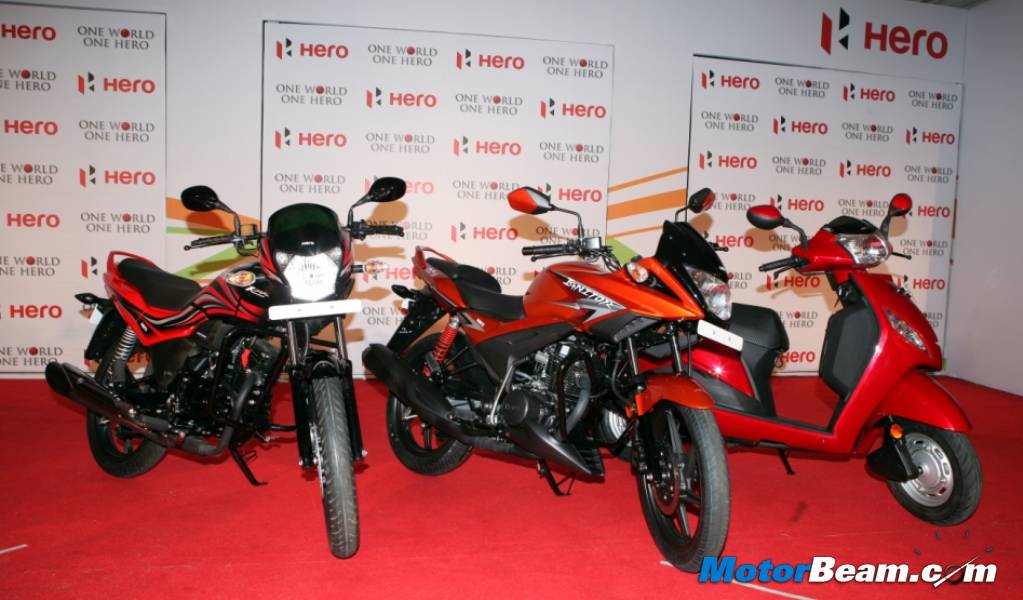 Hero MotoCorp has unveiled three new products today, which it calls its range of new generation of 2-wheelers. The company will launch these vehicles over the next few months. The first product, which we all are well versed with, is the Hero Maestro scooter, which is nothing but a re-badged Honda Aviator. The second product is the Passion X Pro which uses the 110cc engine found in the Honda CB Twister, while the third is the Hero Ignitor, which is none other than a re-badged Honda CB Stunner. The Ignitor produce 11 BHP of power.
"The calendar year of 2011 was a watershed year for us at Hero MotoCorp. We not only made a successful transition into a new entity during the year, but equally importantly, we also raised the bar several notches higher to significantly improve upon our earlier performance. The launches that you see today are not just new products, these models reflect the company's intent and vision for the future. We have a positive outlook towards the New Year as we work towards our plans in the domestic and overseas markets," Pawan Munjal, Managing Director and CEO, Hero MotoCorp, said.
Hero Ignitor Features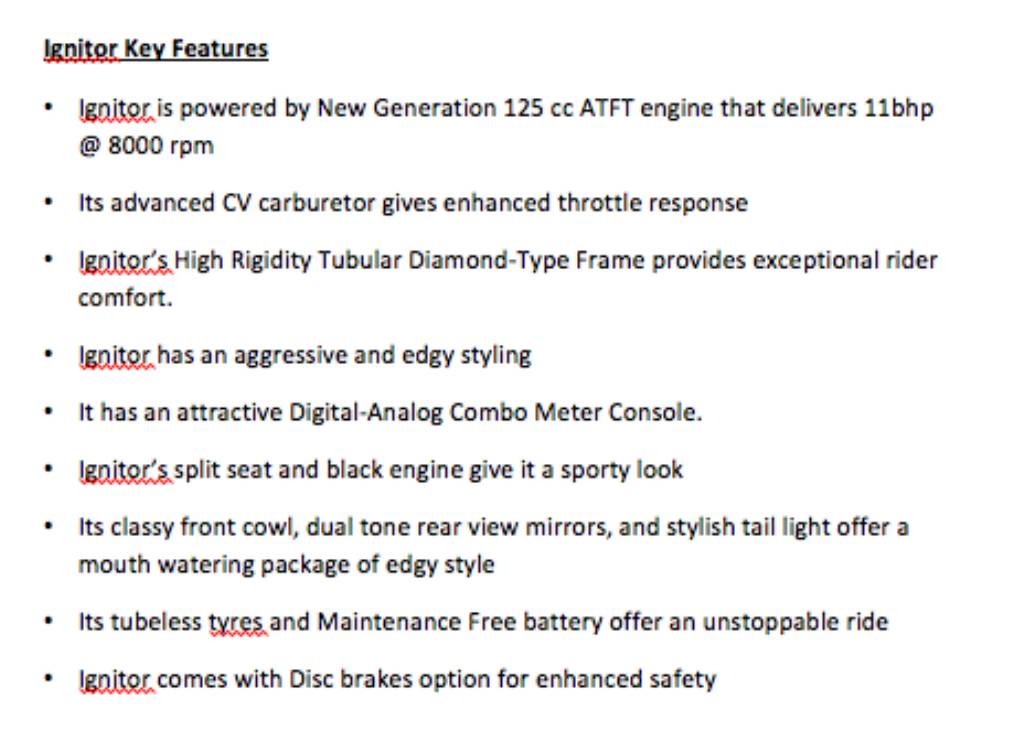 Hero Passion x Pro Features