HM Ambassador Encore BS4 Diesel Is Old Wine In Old Bottle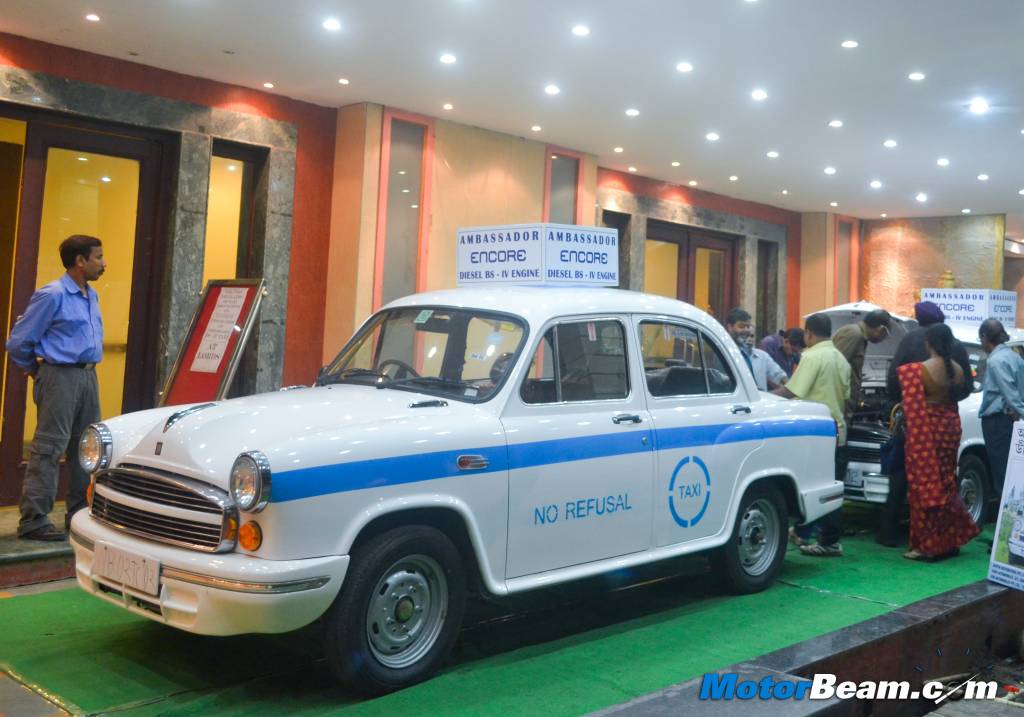 Hindustan Motors needs to wake up, it's high time. The world has changed, it's not longer the 70s. India is an open economy. The automobile industry has been allowed 100% FDI. The automobile market is consumer driven, monopoly no longer stands. Amidst all this, HM has launched the Ambassador Encore, which is mainly targeted at taxi buyers. However Maruti Suzuki and Toyota are both targeting the same kind of buyers with the DZire Tour and Etios cab respectively. Can HM survive on West Bengal sales alone?
Hindustan Motors needs a big turn around if it wants to survive but doesn't seem they want to. The Ambassador Encore is a BS4 model and can be sold across India as it meets the latest emission norms. However it has taken the company a long time to develop the technology, something which other manufacturers are able to do with a blink of an eye. To boost sales, HM will launch a sub 4-metre version of the Ambassador early next year which fits the small car excise slab. Will that be enough? Time will tell.
Currently India's oldest automaker has received 450 bookings for the Ambassador Encore but is looking at shifting 2000 units of the vehicle out of showrooms every month. Optimistic, you bet. Technologies like power steering and AC have become very common since 2000, when BS2 emission norms kicked in. HM is boasting about these features 13 years down the line, what a shame. The price of the Ambassador Encore is Rs. 4.98 lakhs (ex-showroom) and there is little reason for a buyer to opt for this time machine when you can get the Tata Indigo eCS for similar money.
The wheelbase of the Ambassador is 2464 mm (Indigo eCS has a wheelbase of 2450 mm) while turning radius is 5.4 meters and the tyre size is a weird 165/80/15. Now let's have some laughter, shall we? The Ambassador Encore is powered by a 1489cc, 4-cylinder, diesel engine which is BS4 compliant. The motor outputs a miserly 49 BHP of power at 4000 RPM and 112.5 Nm of torque at 2000 RPM. When you factor in the 1200 kgs weight, the output from the motor is simply inadequate. The old Ambassador produced 36 BHP of power and 73 Nm of torque, while weighing the same. No wonder HM refuses test drives of the car.