Implementation Of Quadricycle Drive To Get Delayed
Introduction of quadricycles in India happened to be a controversial act, as many manufacturers opposed it and the question of safety levels arose. Now that the green signal has been given to manufacturers to start production of the vehicles, the government is likely to further delay the introduction of quadricycles as it will take some time to address opposition and concerns of auto majors such as Tata Motors, TVS and Maruti Suzuki. These companies have asked the transport minister to give more time (six months to three years) before allowing quadricycles to ply on Indian roads.
The initial plan from the transport ministry was to introduce quadricycles from the next month itself but some manufacturers need more time for the manufacturing process. Tata Motors had opposed the decision of the government to introduce quadricycles early as business of many small car manufacturers could have a big impact in their sales. They believe that such vehicles don't meet the safety and pollution standards. According to Tata Motors, a country registering 1.4 lakh road deaths per year should not take the risk of introducing an unsafe vehicle.
KN Radhakrsihan (TVS CEO) also opposed the implementation of quadricycle, as such vehicles are not meeting the European emission norms and there is enough scope for improvement. Out of all the major Indian players, only Bajaj Auto and Mahindra favoured the government's proposal. Initially Mahindra was also concerned about the safety standards, since quadricycles are being introduced as a safer alternative over three-wheelers. Bajaj Auto was the first manufacturer to come up with the quadricycle concept at the 2012 Auto Expo. The Bajaj RE60 is currently undergoing tests and will be launched next year.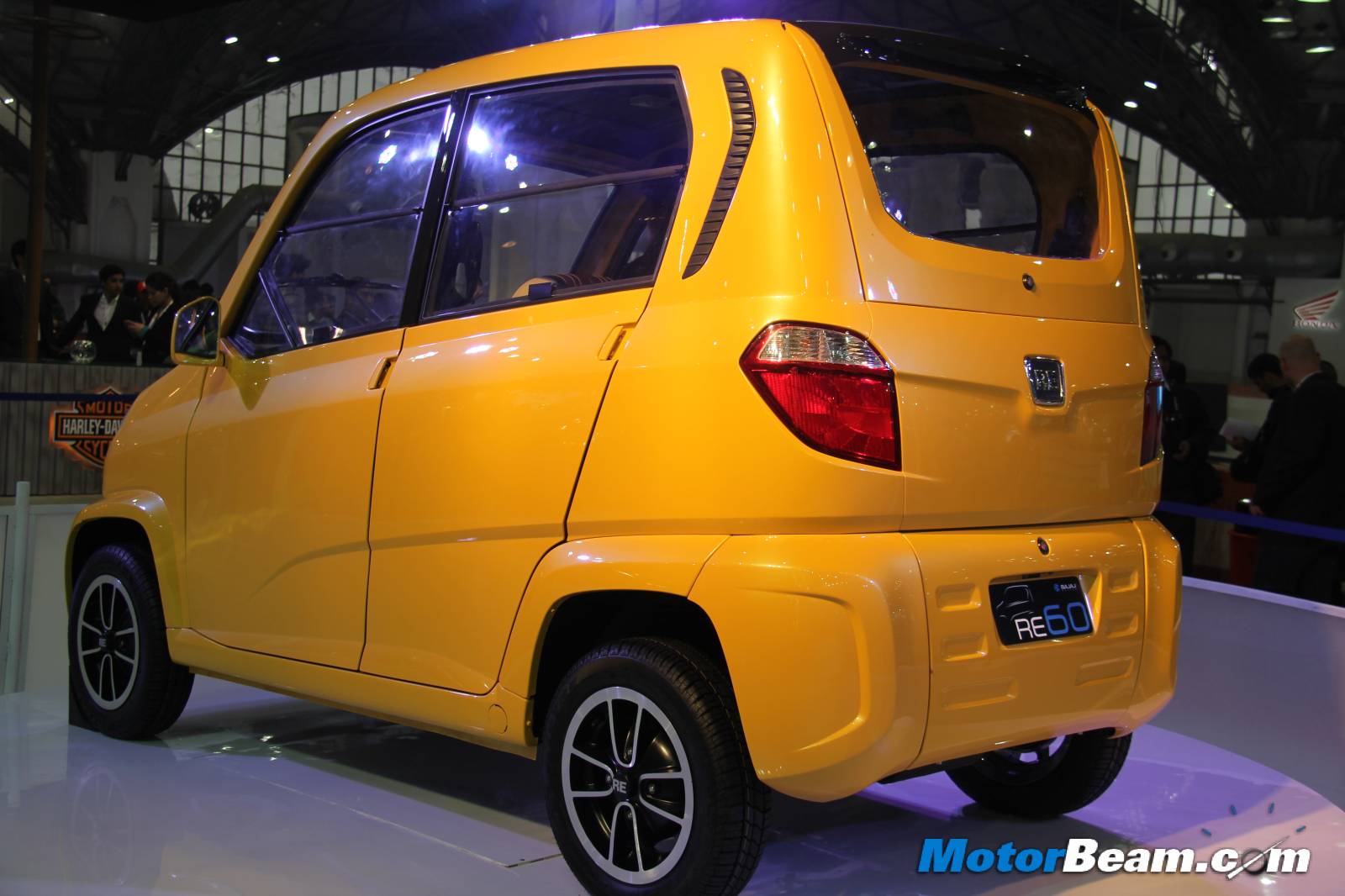 Source – The Economic Times