Honda Amaze Long Term Review – First Report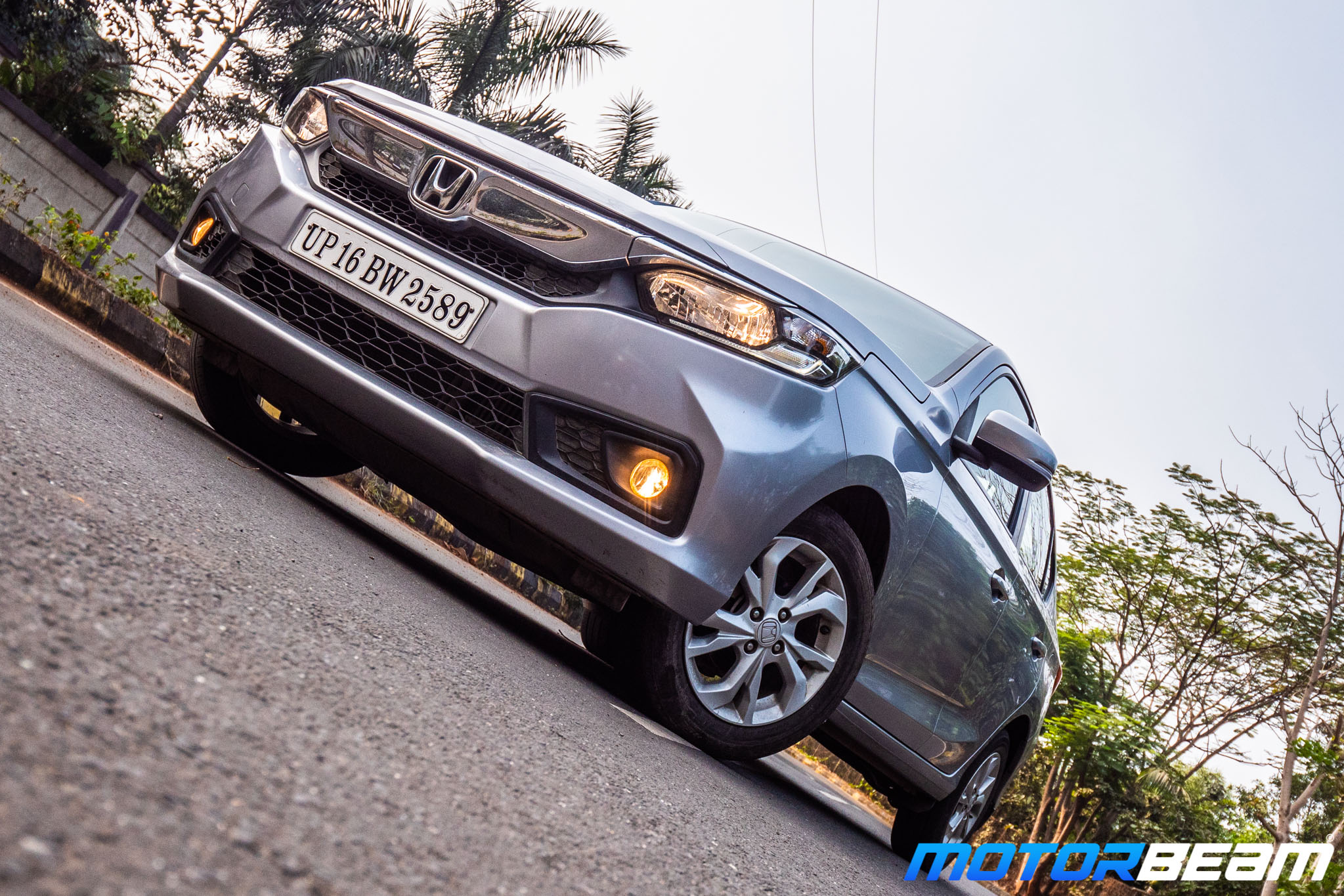 Honda Amaze Long Term Review
Excellent driving dynamics and an easy to drive nature make the Amaze the ideal compact sedan to buy for commuting
When the Honda Amaze joined the MotorBeam long term fleet, everyone was overjoyed because it's a practical and good looking compact sedan, it's also 'MotorBeam Car Of The Year 2018' which means everyone has given it a positive nod. But the most happy were the accountants as the diesel Amaze has been constantly returning a fuel efficiency of more than 20 km/l, soaring up to 22 km/l sometimes. No wonder, it instantly became the camera car.
The design of the Honda Amaze looks pleasant, unlike some compact sedans where too much teamwork is involved in the design and little communication. Honda has successfully pulled off the retro theme with plenty of chrome for that premium appeal. That said, the small size doesn't give the car much presence although, in silver colour, the car just blends in with the rest of the vehicles on the road without any fuss.
Step inside and there is a lot to like too with the dual-tone finished cabin giving an airy feel. Fit-finish is good albeit with some hard plastics which seem fine at this price point. The infotainment system is quite capable with plenty of connectivity options but sadly isn't as fluid and the Bluetooth reception isn't the best. Honda needs to up their infotainment game as this seems to be sticking a sore point in an otherwise well done up interior with plenty of features including cruise control and rear parking sensors/camera.