Honda Brio Diesel Caught On Video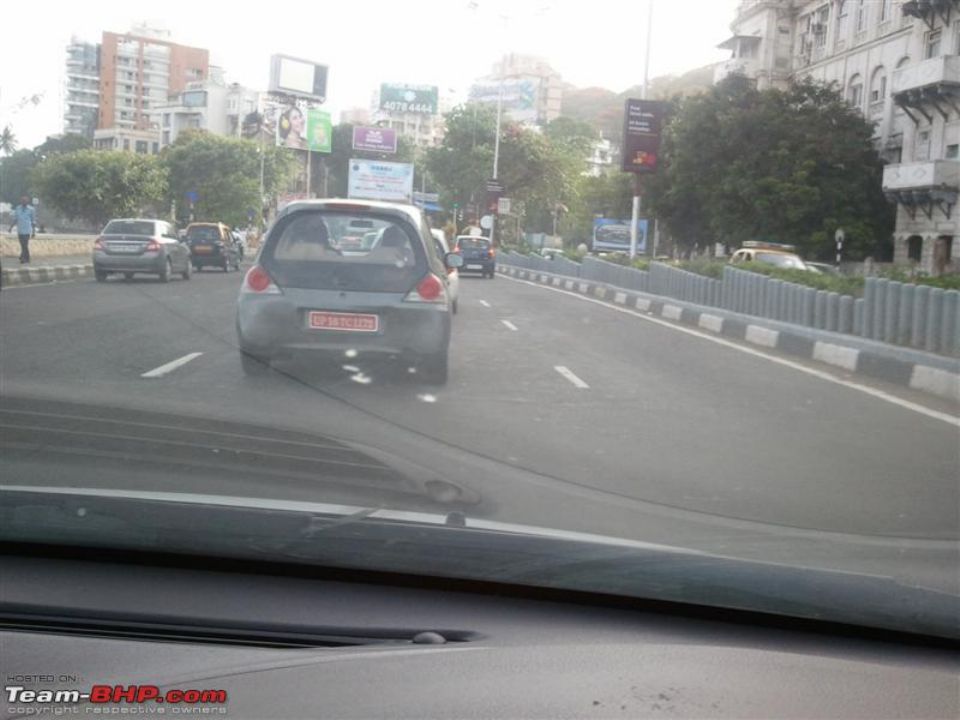 While at one end, car makers are stuck in a dilemma about setting up diesel engine plants in India, at the other end Honda is busy testing diesel engines in the Brio. A few weeks back, pictures of a Brio on test surfaced and many claimed it to be a diesel vehicle. There was no proof though. Soon reports of Honda pre-poning the launch of the diesel-powered Brio started to surface, which was followed by a news paper report which claimed that the Brio diesel would be launched in October 2012. Now Team-BHPian GTO has snapped a video of the Honda Brio diesel, which gives credibility to previous reports.
GTO spotted the de-badged Brio diesel at Marine Drive in Mumbai. The vehicle sported UP test plates and was smoking under hard acceleration. However the clear giveaway about the on-test Brio being a diesel model was the diesel clatter, which is very evident in the video (the exhaust sound is from the Civic from which the video is shot). The Brio driver tried to run away from GTO after he saw him video shoot the car, which revealed the good pickup of the diesel Brio.
The diesel clatter in the video is very reminiscent of the Chevrolet Beat diesel and we are confident that it is a 3-cylinder diesel engine. Honda had recently unveiled the 1.6-litre i-DTEC EarthDreams diesel engine which is a 4-cylinder unit powering the European Civic. This engine produces 120 BHP of power and 300 Nm of torque. With the Japanese automaker so quick to bring in a diesel-powered Brio, we feel the 1.6-litre engine has been downsized, thereby losing a cylinder. Expect around 75 BHP of power and 200 Nm of torque on the Brio diesel, with the strongest points of the first Indian diesel Honda being high fuel efficiency. The Brio diesel should return close to 24 km/l (ARAI figure) with prices being around Rs. 70,000/- more than its petrol counterpart.
[youtube:http://www.youtube.com/watch?v=pDZsDfAINHI 540 375]
Source – Team-BHP